Soft and chewy pumpkin pie cookies loaded with white chocolate chips.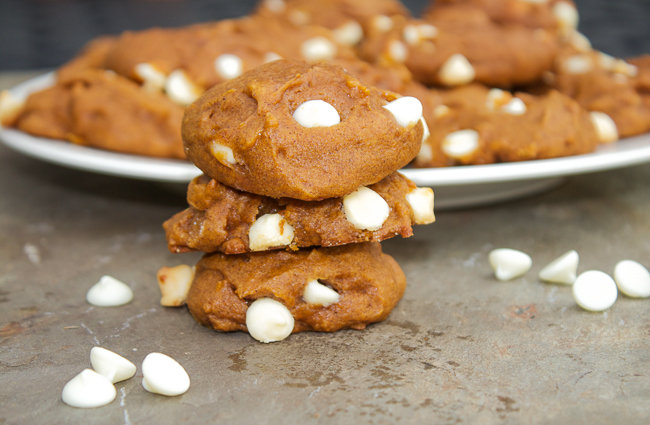 I made some fantastic
Pumpkin Pie
inspired cookies over the weekend, basically they are pumpkin cookies. But it smelled like pumpkin pie & my sister asked if I had a pie in the oven when she came home & I responded, "no, I'm making pumpkin pie cookies." Although this classic pumpkin pie is something I also need to make ASAP.   

You can't enjoy fall without creating something with pumpkin. They were simple & delicious, you might want to keep these ingredients on hand for upcoming Halloween parties.

 

I added white chocolate chips to my pumpkin pie cookies, but you can add milk chocolate chip or dark chocolate if you like. Want more cinnamon? Add it in! The best think about fall baking is all of the delicious savory and sweet spices we can add into our desserts.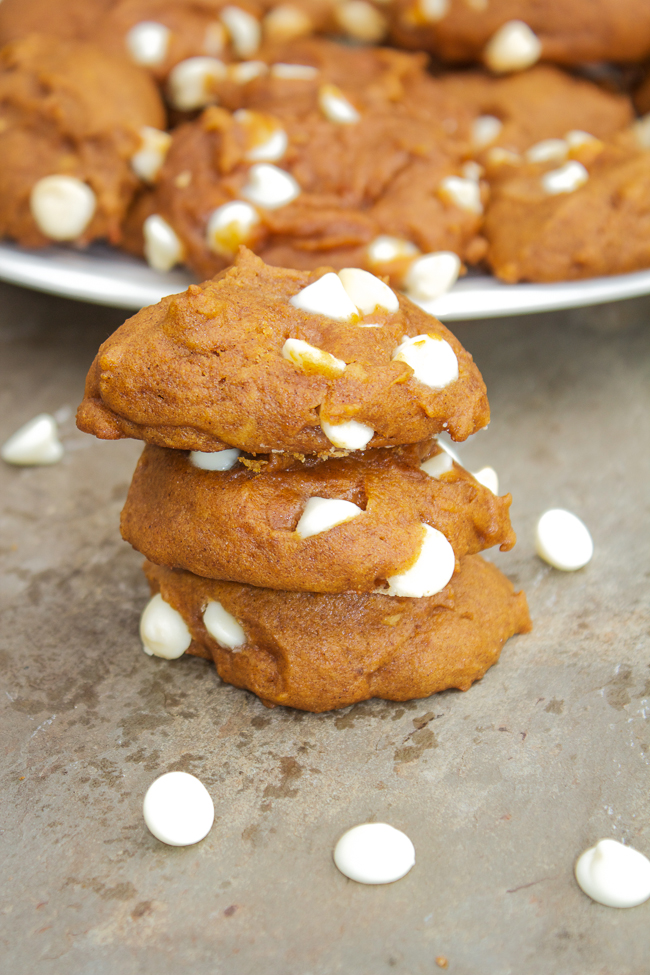 These pumpkin pie cookies are soft & delicious. 
Pumpkin Pie Cookies
The perfect pumpkin cookie for fall.
Ingredients
1½ cup of canned pumpkin
1 cup white sugar
1 egg
½ cup vegetable oil
2 teaspoon baking powder
1 teaspoon baking soda
½ teaspoon salt
3 teaspoon cinnamon
1 teaspoon vanilla extract
2 cups all purpose flour
2 cups white chocolate chips
Instructions
Pre heat the oven to 350
Combine pumpkin, sugar, egg & vegetable oil in a mixing bowl.
Mix & smooth until blended.
Add baking powder, baking soda, salt, cinnamon & vanilla extract, mix well.
Add flour & stir well until it is completely mixed.
Pour in your chocolate chips & mix.
Drop spoonfuls of batter on a greased cookie sheet.
Bake for about 10-12 minutes until they no longer appear gooey.
Notes
I made these once with 2 cups of chocolate chips & once with 1 cup. If you want more pumpkin flavor, just go with 1 cup of chips.
This will yield about 2 dozen cookies depending on the size of your drops.