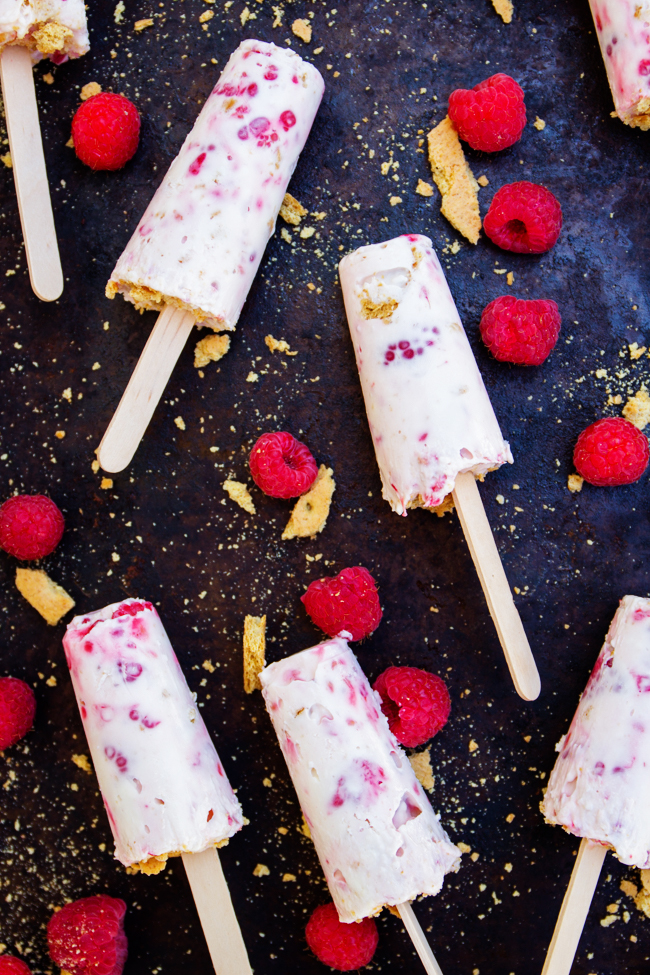 I wasn't joking the other week when I said I was going on a popsicle diet… the recipes just keep coming. This recipe was inspired by my peach cheesecake popsicles I made years ago. The concept is the same, but I changed a few things up.
It doesn't get any better than cream cheese, powdered sugar, yogurt, fresh raspberries, and graham crackers.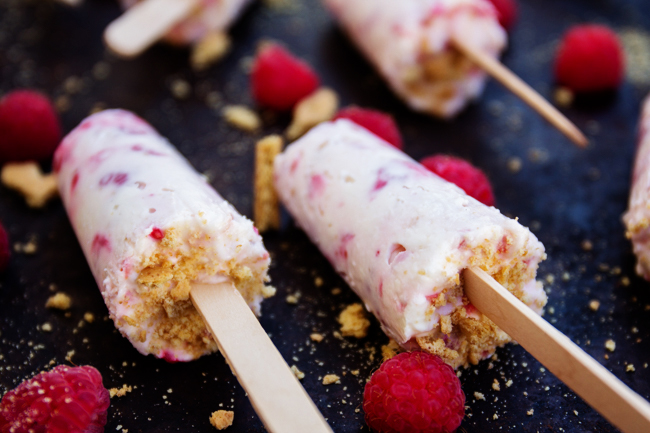 I ate two of these when they were done. I'm not even sorry about it. My new horse is giving me plenty of exercise so I think I can afford to indulge.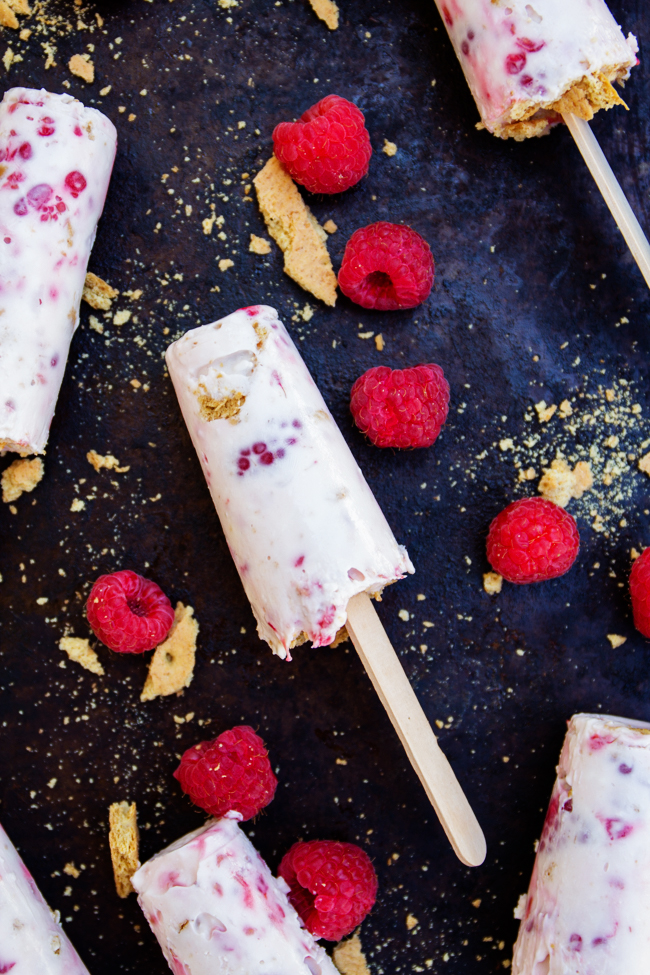 Raspberry Cheesecake Popsicles
Creamy raspberry cheesecake popsicles.
Ingredients
1 8 ounce package cream cheese
½ cup powdered sugar
1 teaspoon vanilla extract
½ cup plain unsweetened yogurt
1 6 ounce package raspberries
1 whole graham cracker, crumbled
Instructions
Combine cream cheese, powdered sugar, vanilla, and yogurt in a medium-sized mixing bowl. Beat until smooth with a hand mixer or whisk.

Mix in raspberries with a spoon, smashing a few along the way.
Gently fold in graham cracker crumbs.
Spoon the mixture into popsicle molds and freeze overnight.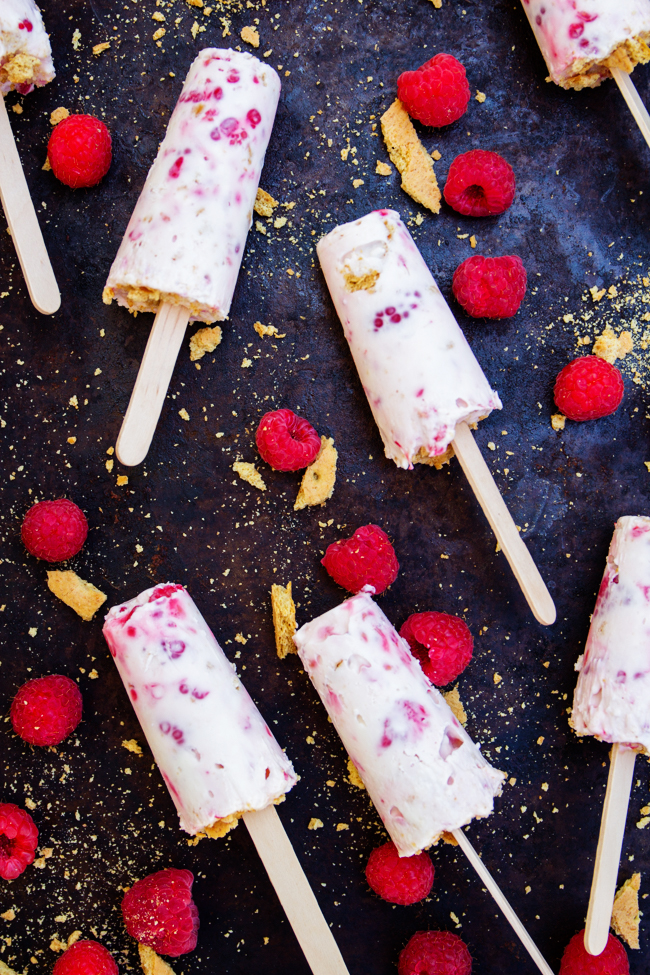 That's it. You now have delicious raspberry cheesecake popsicles, no baking required. If you don't like raspberries feel free to substitute in another fruit.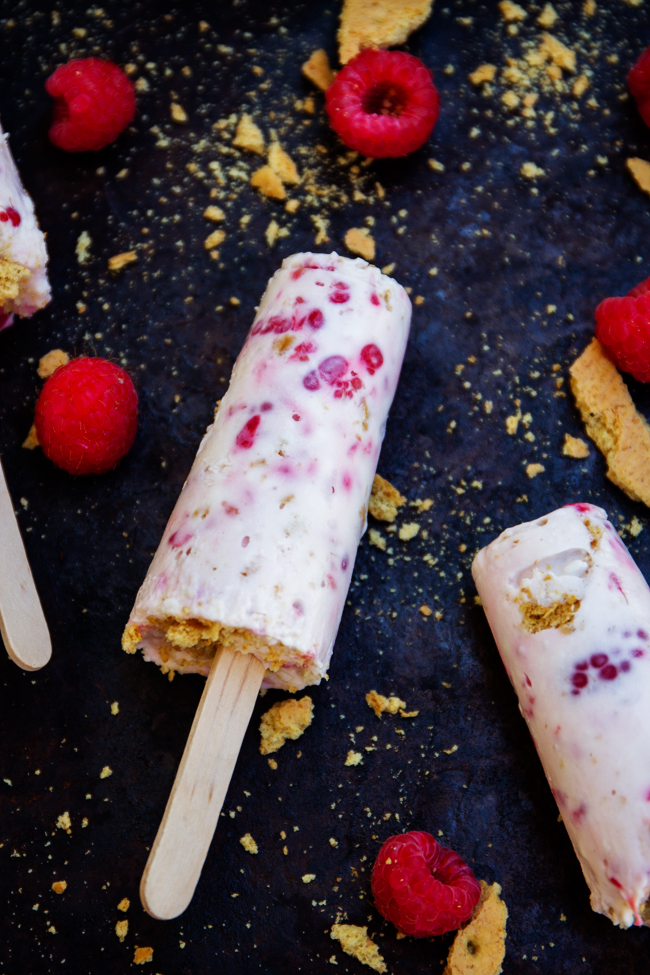 These creamy popsicles just melt in your mouth. Enjoy!