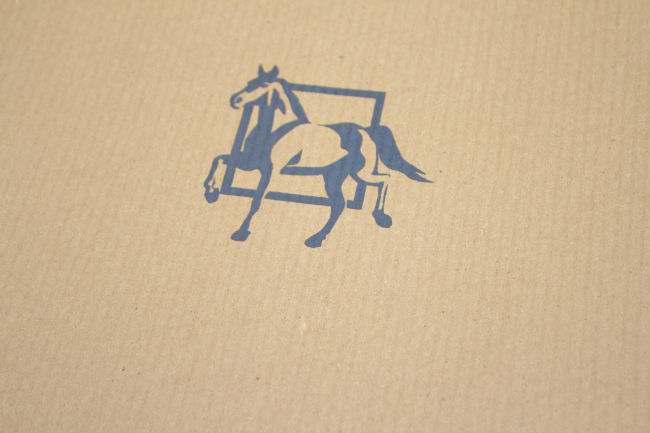 If you are new to Horses & Heels, you might also be new to A Horse Box. So let's do a quick recap – A Horse Box is a monthly subscription service for horse lovers that gives you a variety of products to try each month & you never know what you are going to receive! I did my first review back in March & was very pleased with it.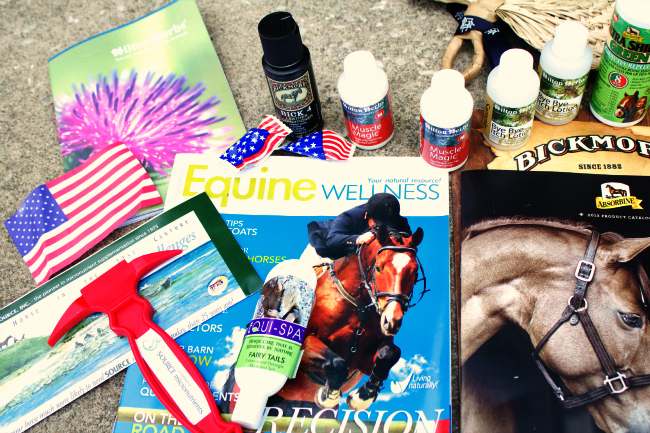 June's box came packed with lots of goodies for the 4th of July & for dealing with these pesky bugs & flies that we are having. This box had products from Hilton Herbs – Muscle Magic & Bye Bye Itch Lotion sample sizes, Bick 4 leather conditioner, a hoof pick from Source, Equi – Spa Fairy Tails detangler, Bio-Groom Snow White Coat Brightener Shampoo, a fun fan, Absorbine Ultra Shield fly spray, Equine Wellness magazine & other product reading materials. Oh and Enjoy – Yums horse treats (not pictured) because Mango the Pom decided to eat them. I guess I should not have left the box on the floor after I opened it.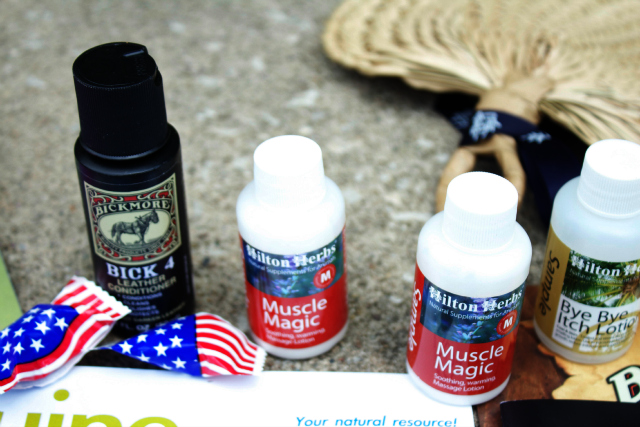 Although this box comes with some smaller samples than some of the previous boxes, you have to remember that good things come in small packages! Hilton Herbs is a very good brand & is well worth it.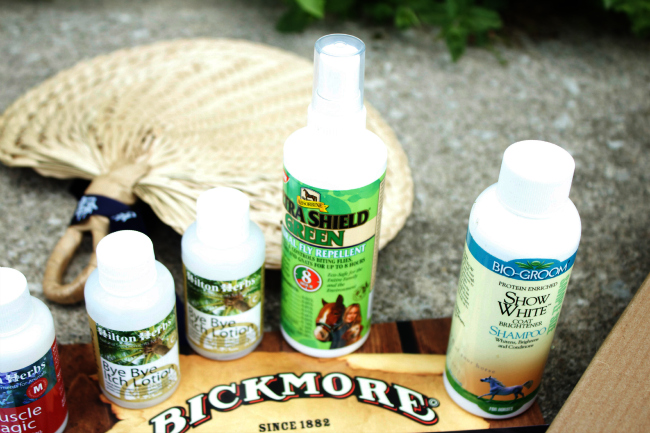 You are definitely geared up to deal with summer competition in & out of the arena. Bugs, mud, & dust don't have a fighting chance.
Ps. the good new is that A Horse Box is now going to be open for subscriptions in Canada too! So stay tuned for that or subscribe now!