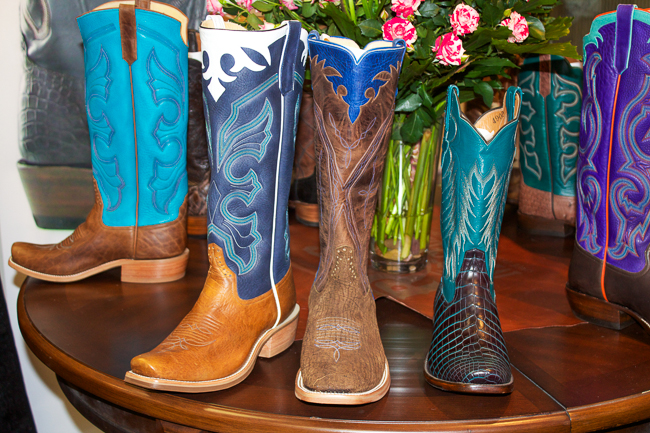 This week I am sharing more photos from the Denver Market, enter Rios of Mercedes Boot Company. Rios always has a great collection of quality boots in their line up. While a lot of people do often view Rios as a boot for men, that's hardly the case. This year they are introducing a lot of new riding boot styles for women & many of the designs offer a simple, yet beautiful look.
If you are interested in any of the boots pictured, please contact your local Rios of Mercedes retailer to see about ordering them.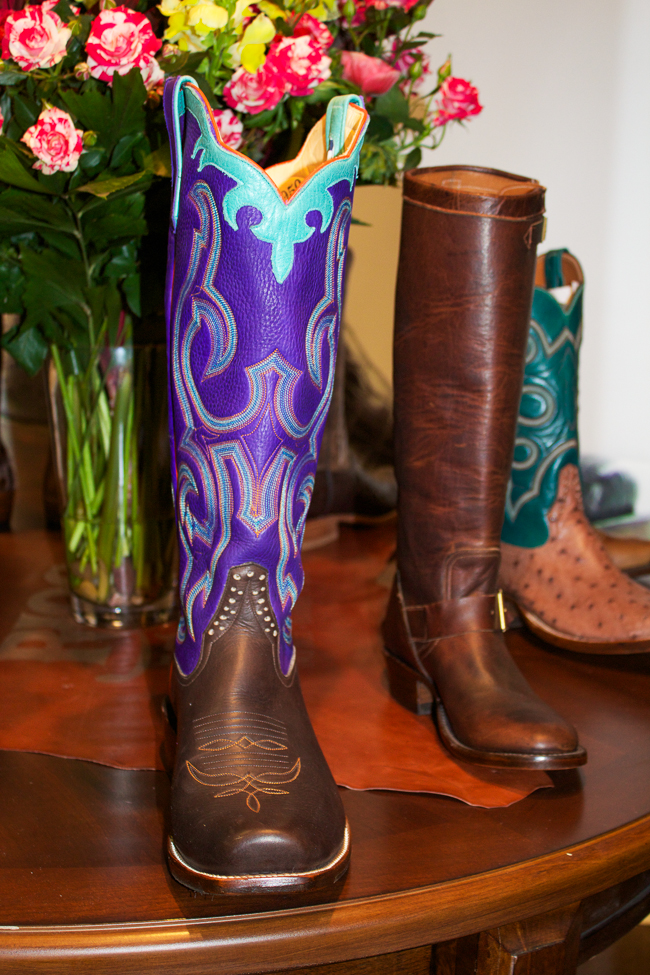 Pops of purple & turquoise.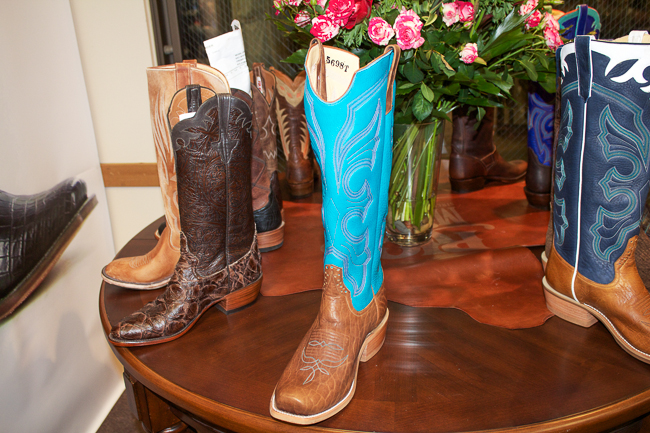 More traditional boot styles.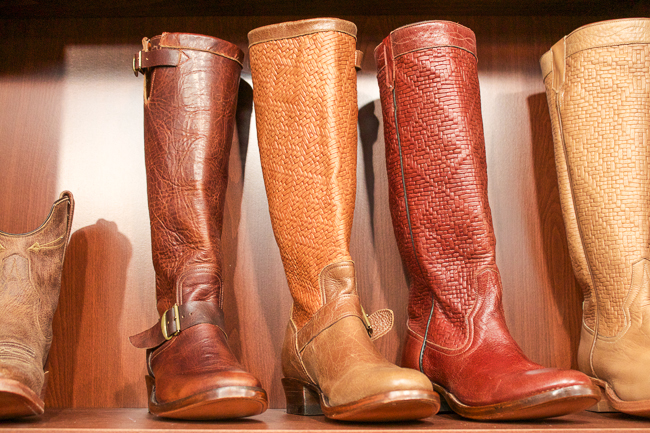 Riding boots! The far left pair was featured a few weeks ago but the other woven styles had not been shared yet.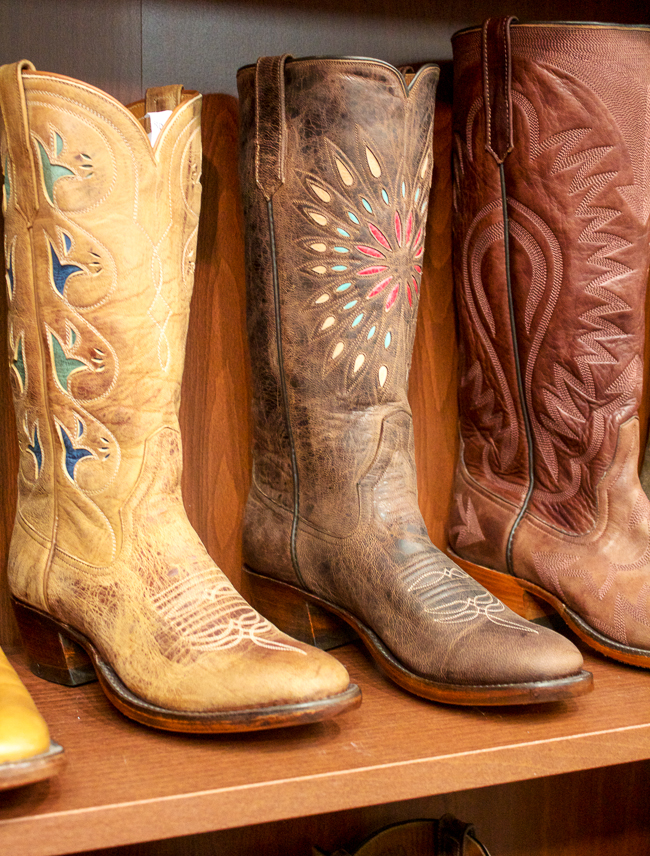 Vintage inspired designs. 
Tulips & beautifully shaped tops.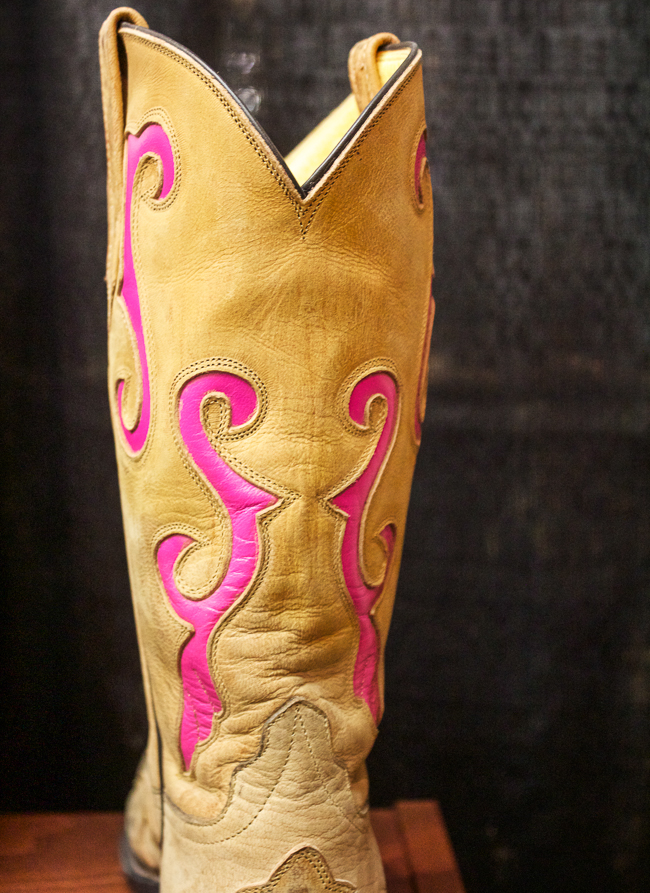 Detailed pink inlays.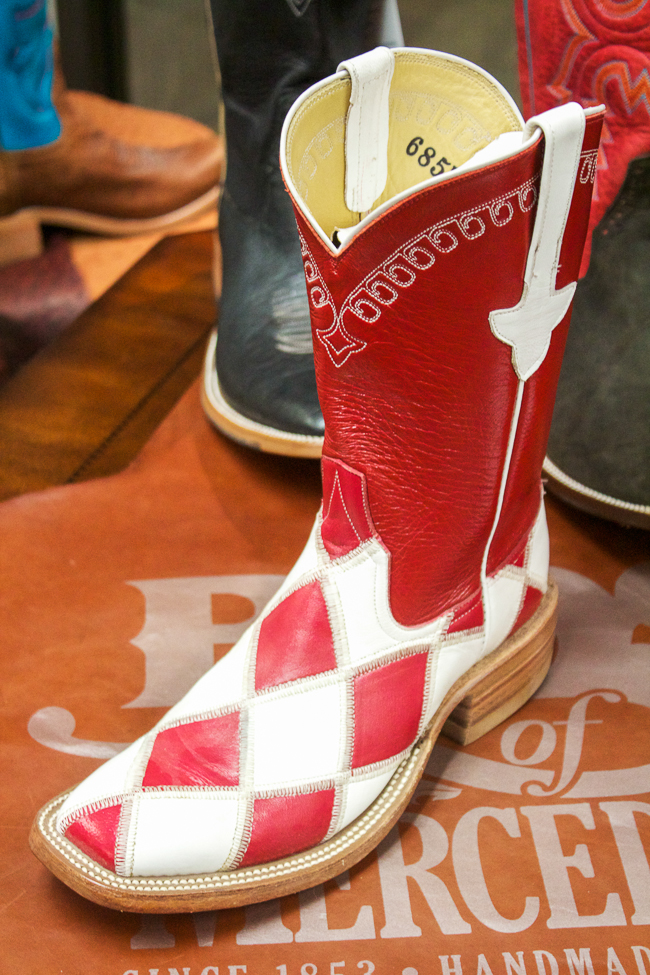 Red & white patchwork boots.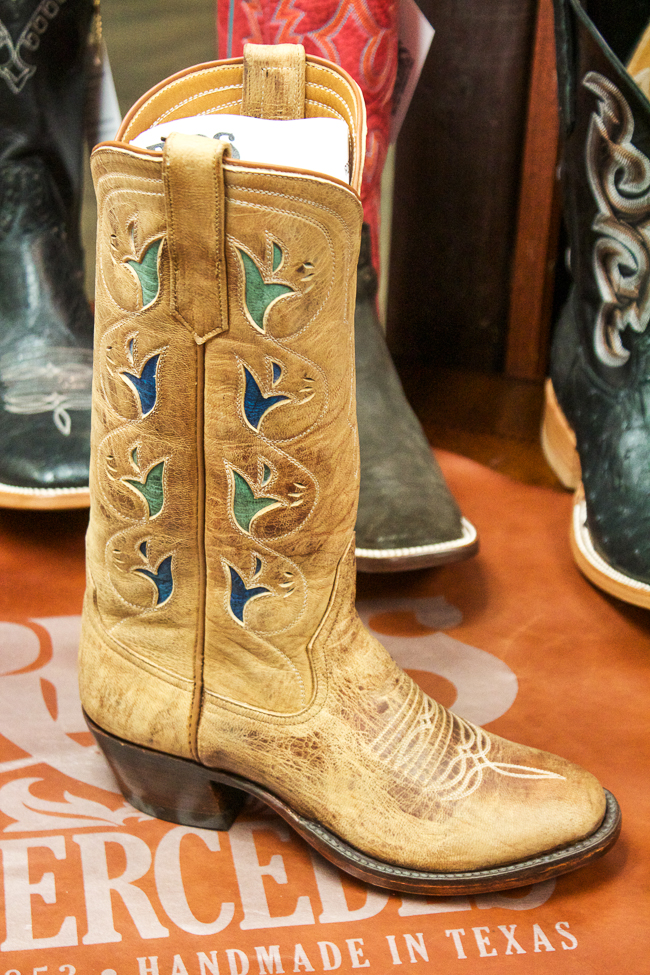 A brand new boot with classic style.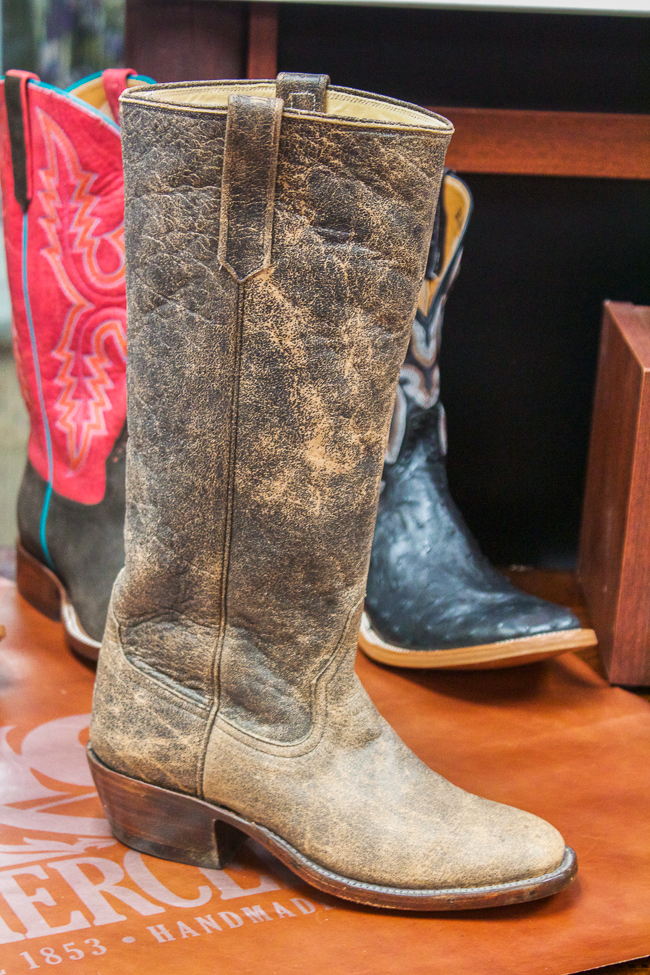 Distressed leather with a very simple design, this boot is very versatile.
Remember to visit Rios of Mercedes Boots to find a retailer!
Photography by Raquel