Happy Monday, last week I was admiring
pink
, but now it's red. These
Rios of Mercedes Red Patent Leather boots
are pretty fierce. They are a PFI exclusive & on sale. I don't usually wear a lot of red but I happen to think red goes great with turquoise & I want to expand on the look. I'm in search of great turquoise & red items, I think these boots cover red.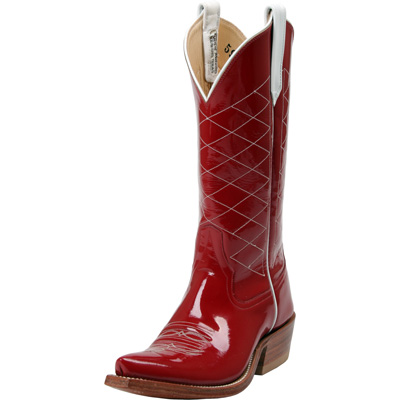 In some ways this boot is very simple with red Patent leather & a single stitch quilt going up the shaft. But white stitching really makes the red stand out, as if this color doesn't already.
Red is wonderful, but these boots aren't for those who are afraid of getting noticed.
Where would you wear these?