The Rodeo Quincy fall collection is now full of fun and sass!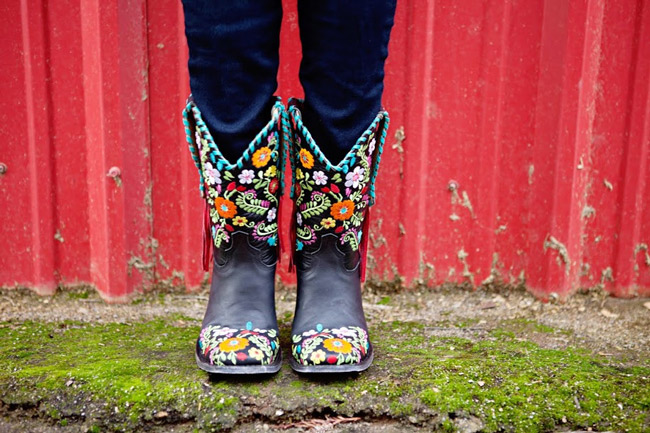 Is your closet in need of a new pair of funky and fresh cowboy boots? The Rodeo Quincy Rosita fall collection is available for pre order now and will be arriving soon. This collection of boots is named after Quincy's grandma, Rosita Marvel. You can visit RodeoQuincy.com or CowgirlKim.com to get your orders in. Horses & Heels has been a fan of Quincy Freeman's boot designs since the beginning of the collaborations with Ariat. Flashback to the 2011 Quincy boot collection with Ariat and the 2012 Quincy boot collection with Ariat.
Pictured above are the Carmen embodied short fringe boots.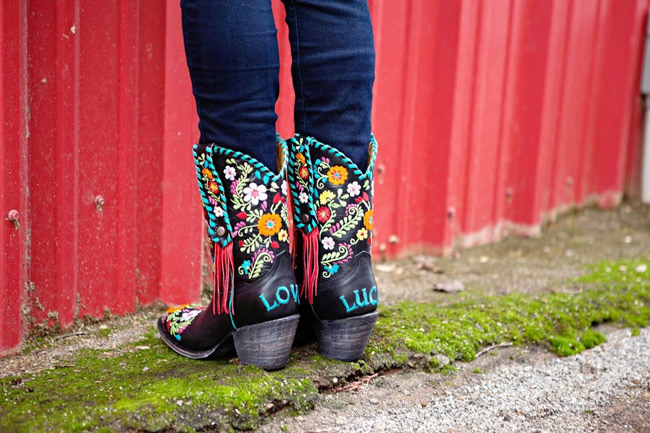 The backs of the boots say "love" and "luck" and feature just a small amount of red fringe.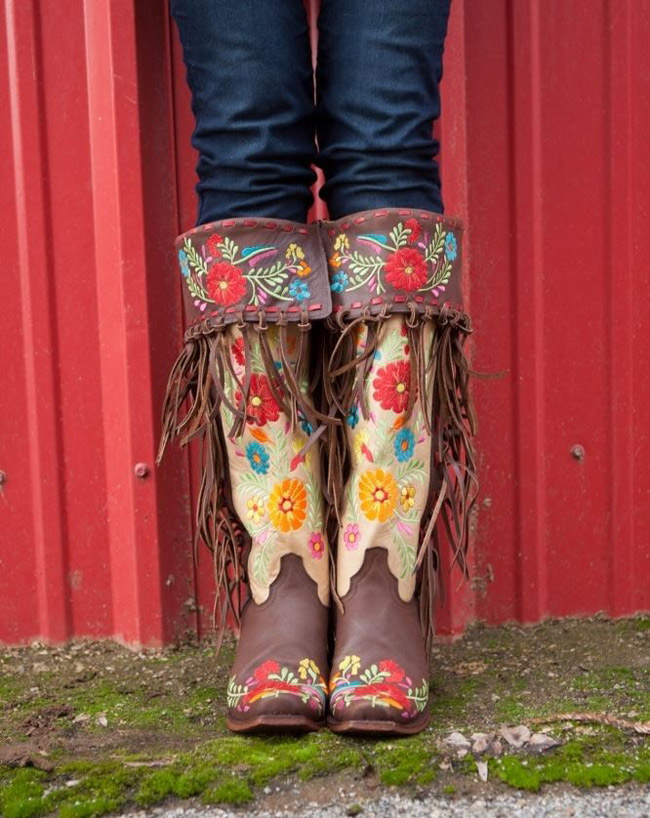 If you are looking to make a big statement, the Gloria Rodeo Quincy Boots are for you! The Gloria boots are nice and tall featuring a 17 inch shaft that goes below the knees and a bold stitch pattern.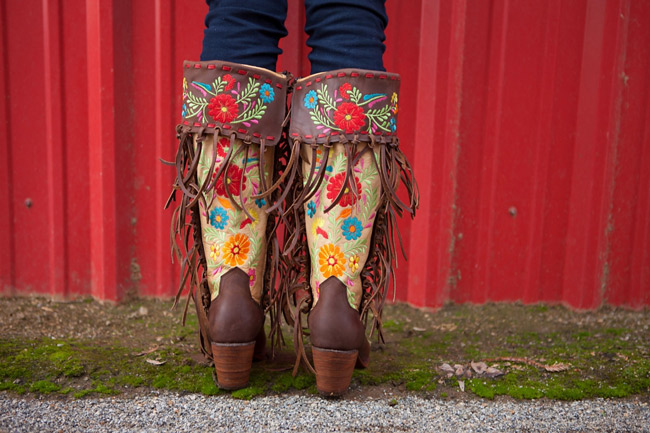 These boots are beautiful from all angles.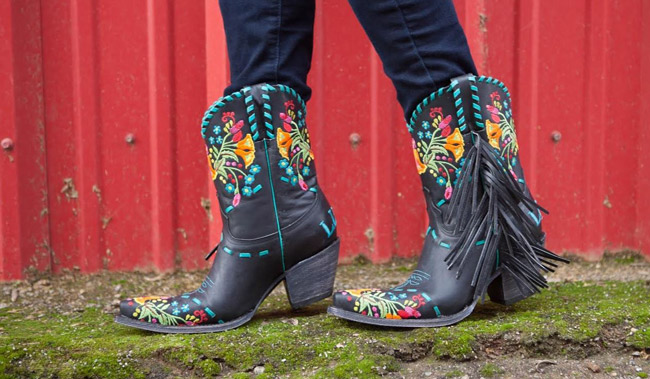 The Isabella boots are similar in color and style to the Carmen boot but feature a little bit more fringe on the outside.
Which pair of boots do you prefer?
Photos from Rodeo Quincy online