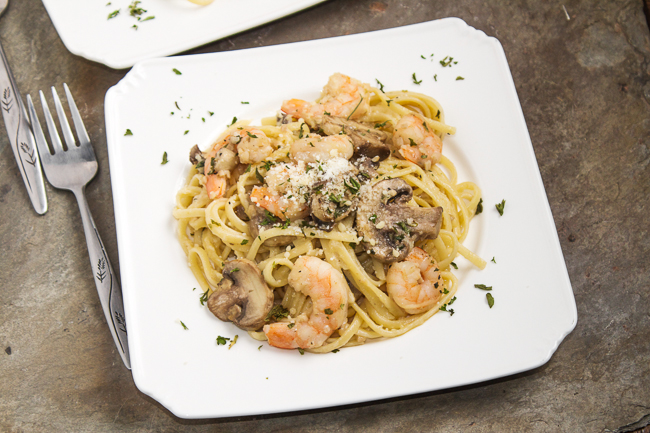 There are some days when you just crave a simple pasta with a garlic butter sauce. This was one of those days & this is one of those recipes. This linguini is smothered in a garlic butter sauce with shrimp & mushrooms & then topped off with parmesan cheese & parsley. So good. I also used sliced mushrooms & chopped mushrooms for presentation & texture purposes, I was thrilled with the outcome.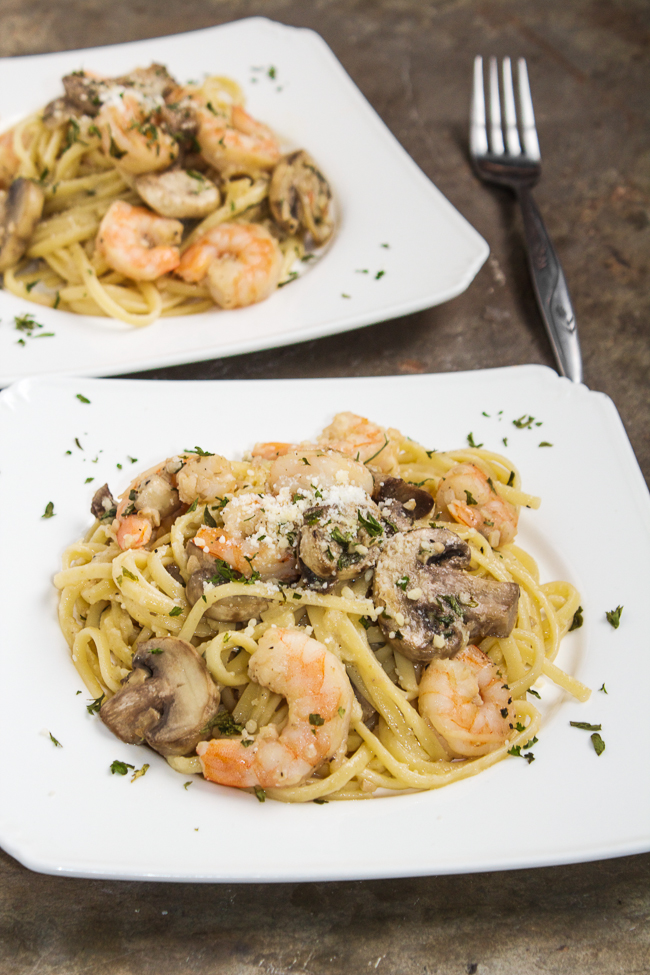 You could make this for a date night meal, entertaining company or just because. It's easy & is one of my favorite pasta recipes yet.
Shrimp & Mushroom Linguini
A shrimp & mushroom linguini with a garlic butter sauce.
Ingredients
8 ounces linguini (half a box)
1 stick of butter
2 cups of mushrooms, cleaned & sliced
1 cup of mushrooms, cleaned & chopped
3 tablespoons minced garlic in olive oil (can substitute for plain minced garlic that is drained)
1 tablespoon olive oil (if you are not using minced garlic with olive oil make this 3 tablespoons)
1 teaspoon salt
1 teaspoon black pepper
1 tablespoon dried parsley flakes
12 ounces of shrimp, cleaned,rinsed & thawed (feel free to use any size, I just picked up a 12 ounce bag of frozen shrimp but if you have access to fresh shrimp, go for it)
½ cup parmesan cheese
*Extra parmesan cheese or parsley for garnish
Instructions
Cook the linguini according to the directions on the box, drain & set aside.
Add butter & all of the mushrooms to a large skillet, cook over a low heat.
After 5 minutes add minced garlic, olive oil, salt, black pepper, parsley & shrimp.
Stir occasionally & cook for another 5 minutes. If you are using fresh shrimp, make sure it is all fully cooked.
Add the pasta the skillet & ½ cup of parmesan cheese.
Toss everything together & serve hot.