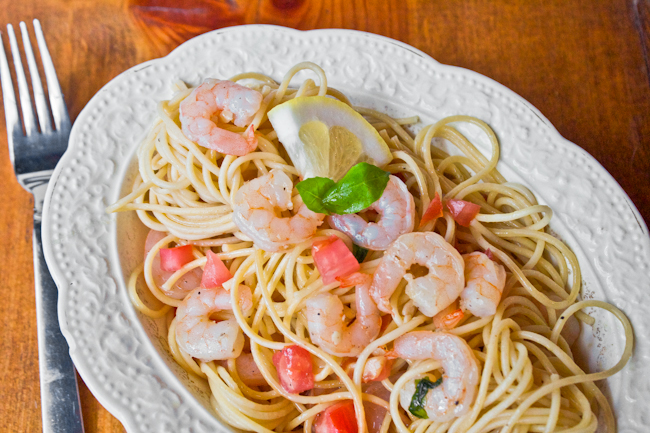 It seems like I haven't had a good summer pasta in forever! With the tomatoes starting to take off & an abundance of basil on hand I decided to make this light summer pasta with shrimp. It has a garlic butter & olive oil sauce, lemon, basil fresh tomatoes & a lot of shrimp. Don't you hate it when you order a shrimp pasta at a restaurant & the plate comes out with three shrimp?
I did not skimp on the shrimp. Promise.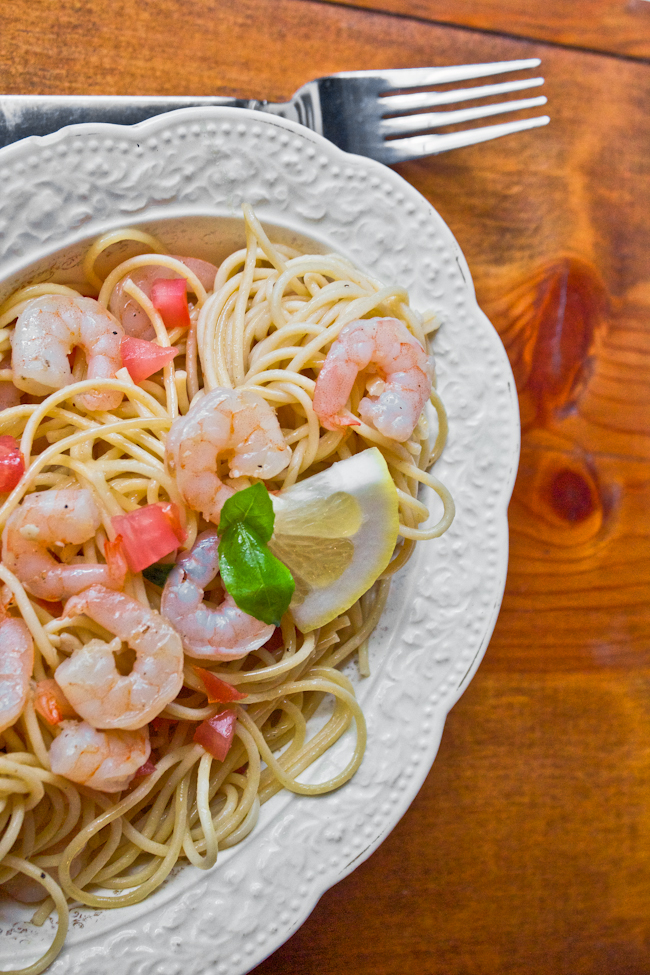 This is a pretty & simple one dish meal that would be perfect for company.
Garlicky Shrimp Pasta
Light & refreshing summer pasta dish.
Ingredients
12 oz pasta (I used spaghetti)
4 c uncooked shrimp
4 Tbsp minced garlic
2 tsp black pepper
2 tsp sea salt
½ cup olive oil
¼ cup butter
½ lemon
¼ cup fresh basil leaves, shredded
2 large tomatoes, chopped
Instructions
Prepare & cook the pasta according to the directions on the box.
In a large skillet combine shrimp, garlic, black pepper, salt, olive oil & butter.
Stir ingredients over a low heat.
Squeeze the lemon, remove seeds & add the juice to the skillet.
Stir in basil leaves.
Once the pasta is almost done add the tomatoes to the skillet to warm them. Don't overcook, you want the tomatoes to be warm & fresh. It's one of my favorite parts about this pasta.
Drain & rinse pasta & combine the skillet ingredients with it.
Toss well, serve & enjoy.
Notes
Shrimp could easily be substituted for chicken or some other meat.