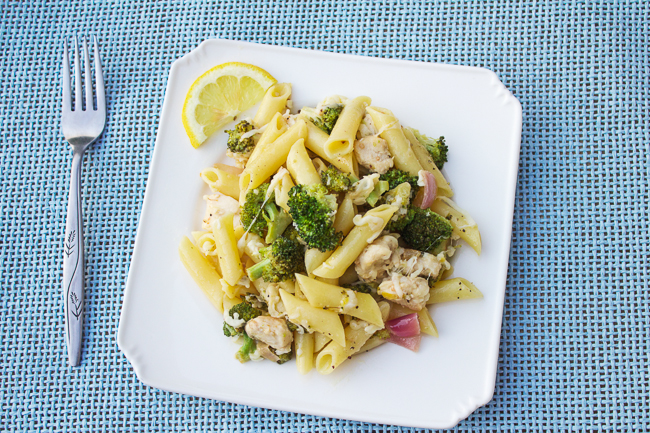 What's for dinner? Well it was quick, simple & fabulous. I had this lonely lemon sitting in the fridge & I knew I had to do something with it. My solution was to create this Lemon Broccoli Pasta.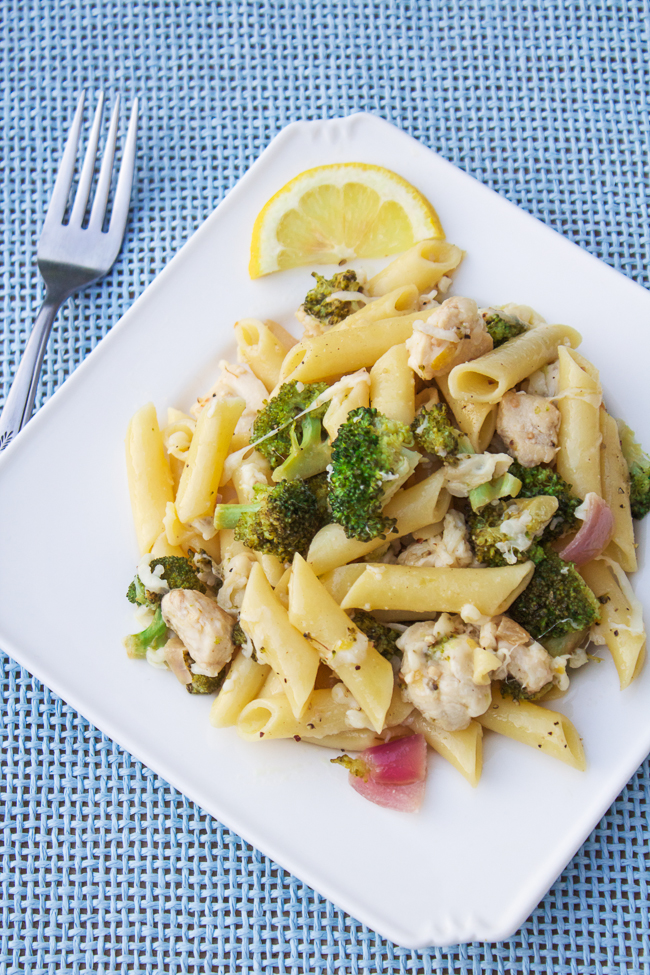 It has just a hint of lemon & the crunchy broccoli totally makes it.
Simple Lemon Broccoli Pasta
Lemon Broccoli pasta, simple, clean & refreshing.
Ingredients
1 pound pasta (any shape)
4 cups frozen or fresh broccoli florets or pieces
1 medium red onion, diced (about ¼ cup)
¼ cup olive oil
2 tablespoons grated lemon peel
¼ cup lemon juice
2 tablespoon black pepper
1 tablespoon minced garlic
1 tablespoon garlic salt
1 large chicken breast, diced
1 stick butter
3 cups shredded mozzarella cheese
Instructions
Cook the pasta according to the directions on the box.
Add broccoli, onion & olive oil to a skillet & cook over medium for ten minutes.
Stir in lemon peel, lemon juice, black pepper, minced garlic, & garlic salt.
Add diced chicken & butter, cook for another ten minutes.
Remove from heat & add chicken & broccoli mixture to a large bowl with pasta & sprinkle mozzarella cheese over the pasta. Stir & serve hot.
Here are other pasta dishes you will love!