A stylish and chic snaffle bit box is an easy DIY.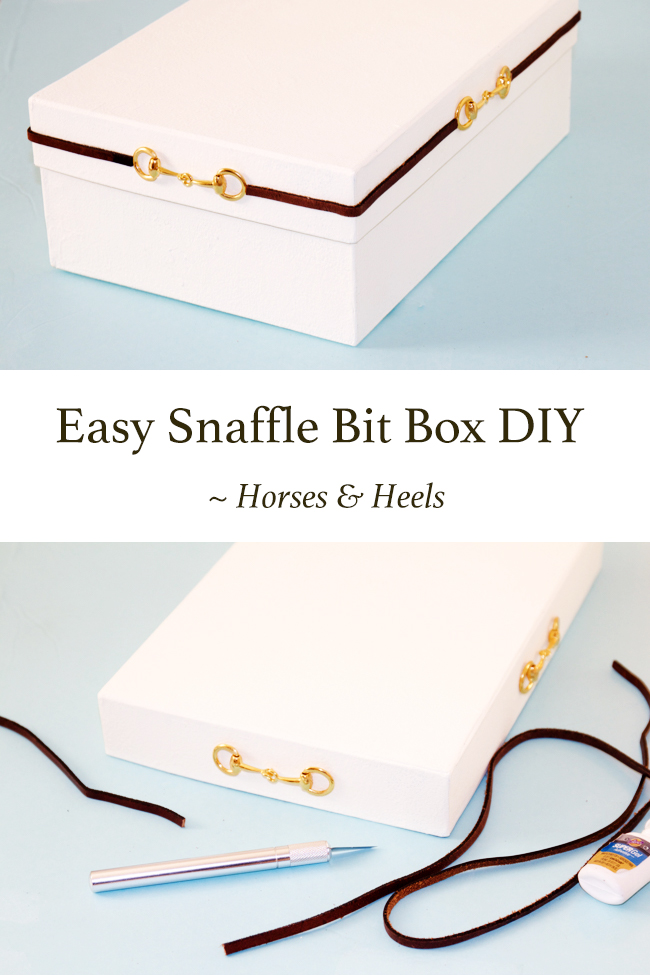 One of my main projects in our Santa Monica apartment has been getting organized and clearing clutter. My office area shelving is small but presents an opportunity for a stylish display. Boxes and baskets are the best way to hide away craft supplies and I happened to find the most beautiful leather and brass snaffle bit boxes online.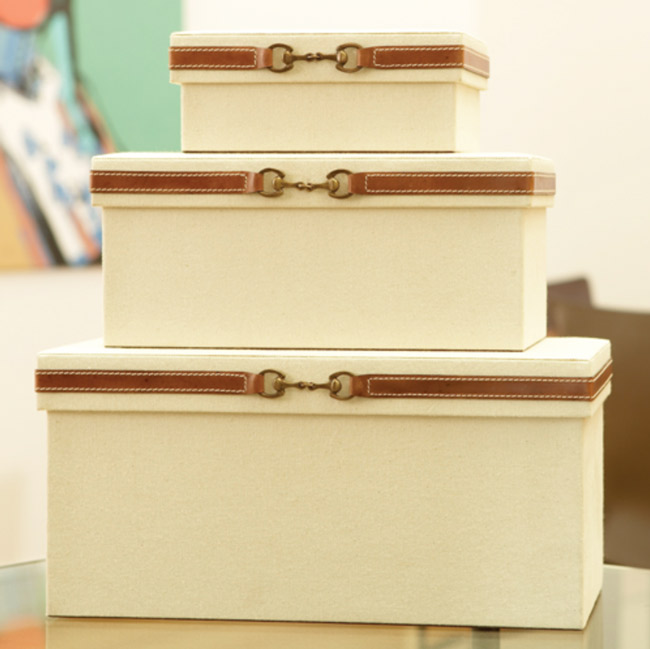 Meet my inspiration. These boxes were perfect in every way except for the price, $135 for the smallest box? If you would like to skip the DIY, you may purchase your own box at TheNewRustic.com. For me it was time for DIY to the rescue and with a little effort on my part, I created my own snaffle bit box.
Snaffle Bit Box DIY Supplies
A box – it can be an old shoe box, something from IKEA or a local craft store (I decided to repurpose a sturdy designer Badgley Mischka box). My only emphasis is to make sure you use a strong box that's meant to last.
Paint – if desired, I used Martha Stewart's vintage decor paint in ivory on my box. I know it's strange to cover a black box in white paint, but this paint offers strong coverage and I wanted to be resourceful with my project.
Miniature snaffle bits. I purchased my gold snaffle bits from Beading Babes Boutique on Etsy. I went with the smaller sized bits, you can get larger ones and silver too.
Leather string. I happened to have some in my magic box of craft supplies but you can easily pick this up at a local craft store.
A good glue. I used Aleene's Tack Glue for gluing the leather to the box and Aleene's Super Glue Adhesive for attaching the bits to the box.
A ruler for measuring and creating equal placement of the bits.
An X-Acto knife for cutting the leather.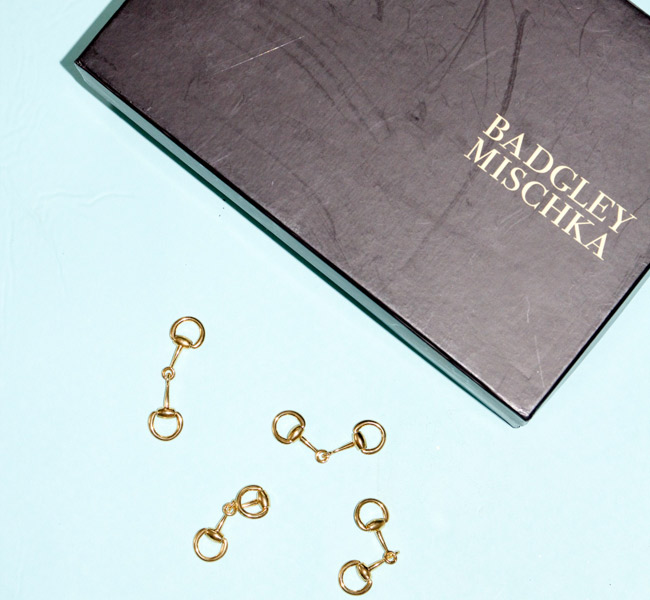 If you are painting the box, go ahead and do this first and allow it to dry completely before attempting to attach your bits and leather. I needed to use two coats of paint on my box and lid exterior.
Measure around your box and determine the amount of leather you need and where to place your bits. Use a pencil to make tiny dots and mark out placements.
Carefully add a few drops of glue and secure the snaffle bits one side at a time first. Allow them to dry for at least an hour and then proceed with placing the leather.
Measure, cut and glue the leather strips one at a time until complete.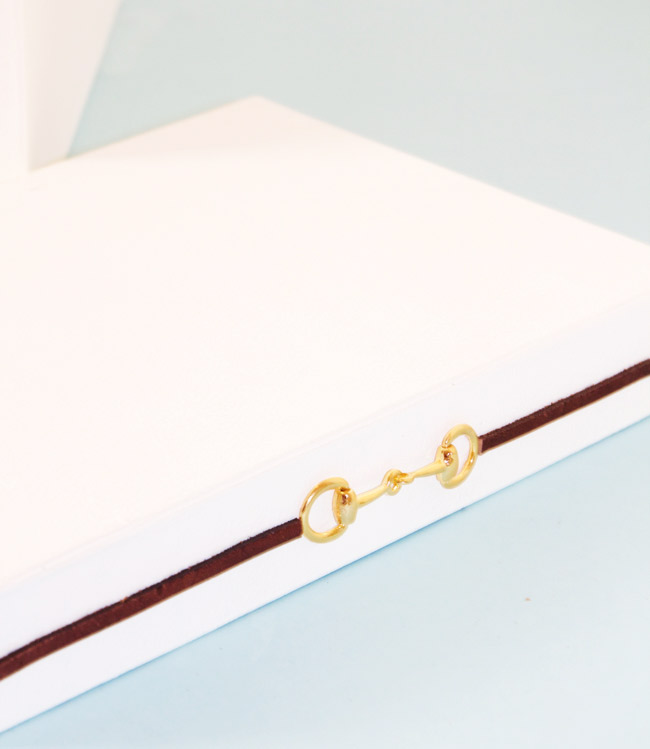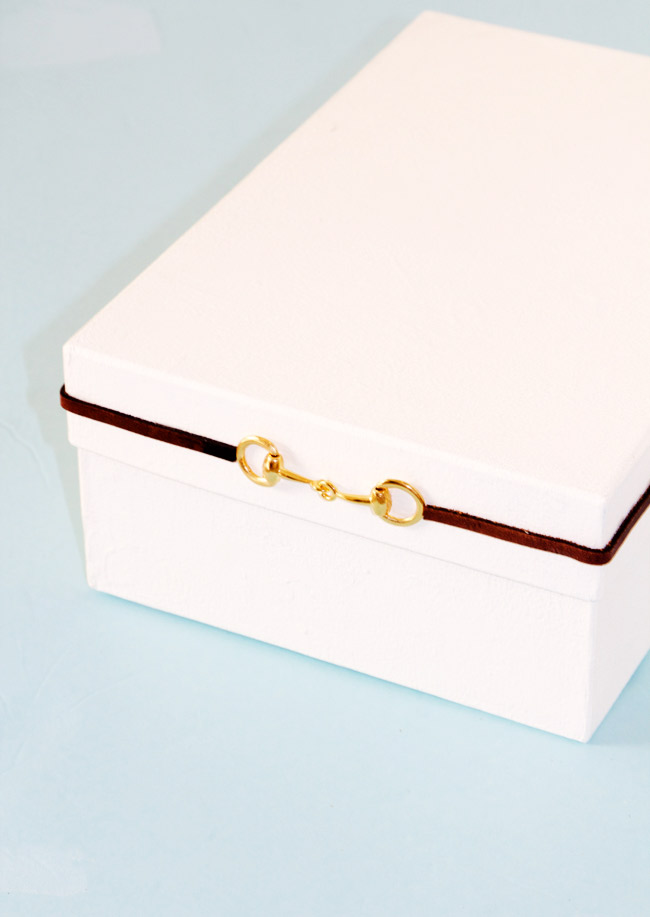 I also created a second snaffle bit box, but that's another DIY for next time.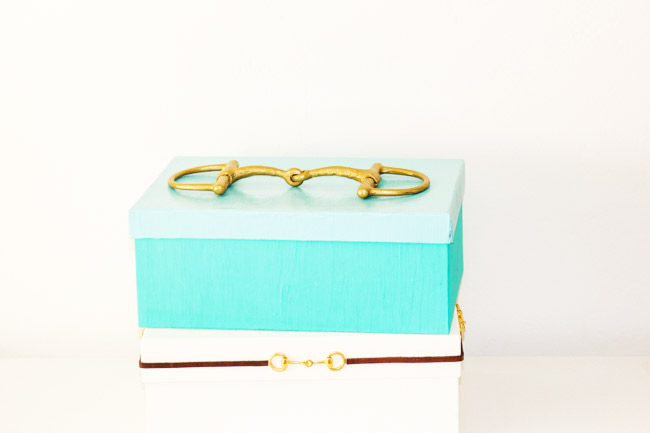 Looking for more DIY projects? Check out these.