June so soon? This month has been a blur so I thought I would try to bring everyone up to speed with some Instagram snap shots from my person account and Horses & Heels on Instagram (follow @Horsesandheels_ )
I went home to Ohio to visit family at the end of May so I spent most of June there and just returned to California yesterday. It felt great to go riding and spend time on the farm. Above is my sister's horse, Topaz.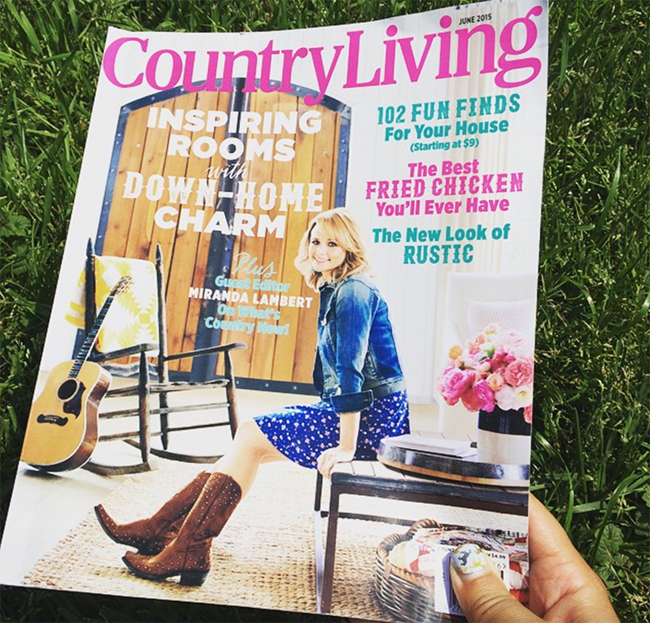 It was nice to be able to take a break and actually sit down and read a magazine outside;  plus when Miranda is on the cover of Country Living, you have to read it!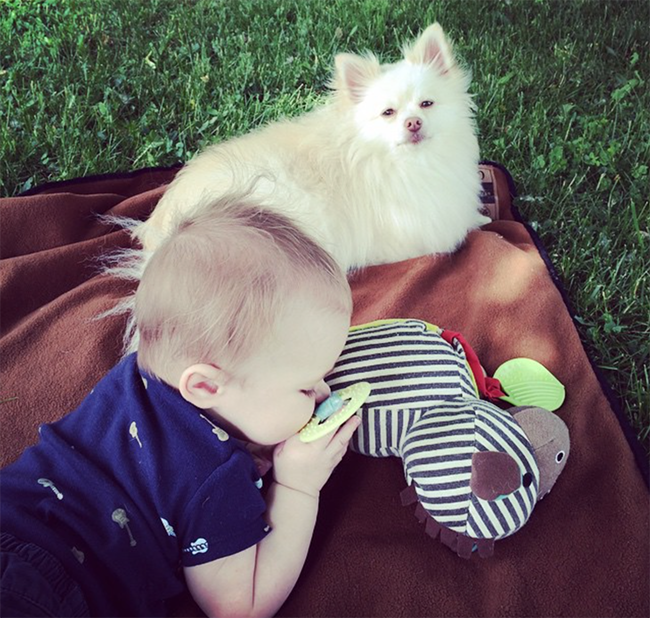 Little Mango flew home with me and was an excellent babysitter for her new cousin Wyatt. Mango also had a hernia surgery while in Ohio and she is doing great. The surgery was planned on this trip so we could use our vet from home and I had plenty of down time to take care of Mango.
I've been married for one year! June 7th was my one year anniversary with Adam, time really flew by. It's been a wonderful and crazy year. You can see my wedding photos here >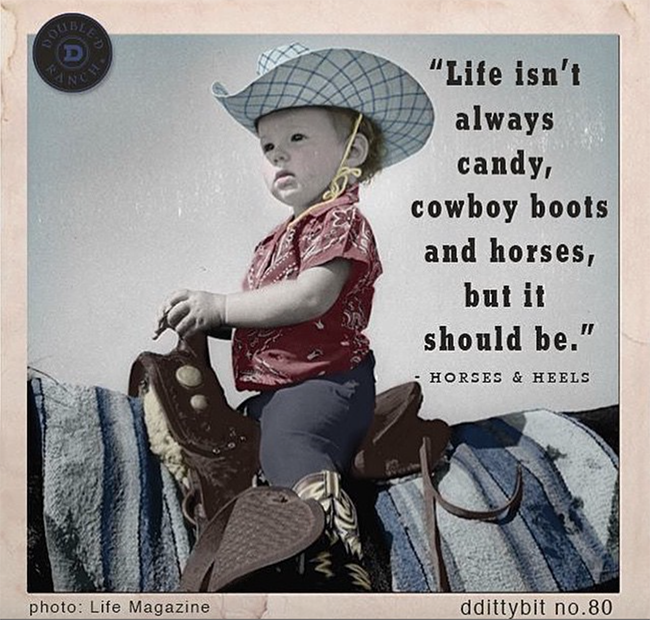 I love that Double D Ranch put together one of my Horses & Heels quotes on this photo by Life Magazine. In fact, by the end of June you will be seeing something new and exciting that has to do with this ; )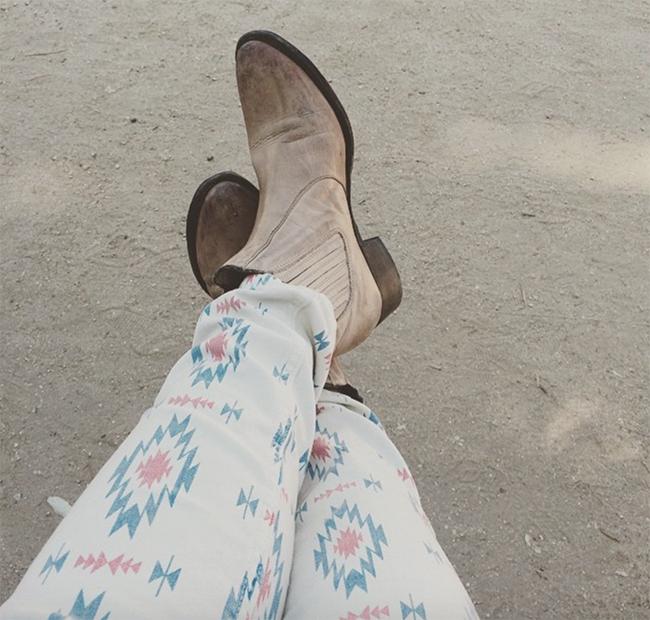 Summer means printed denim! I am on a mission for the rest of the month to clean up my closet and get organized. I almost forgot I owned these jeans.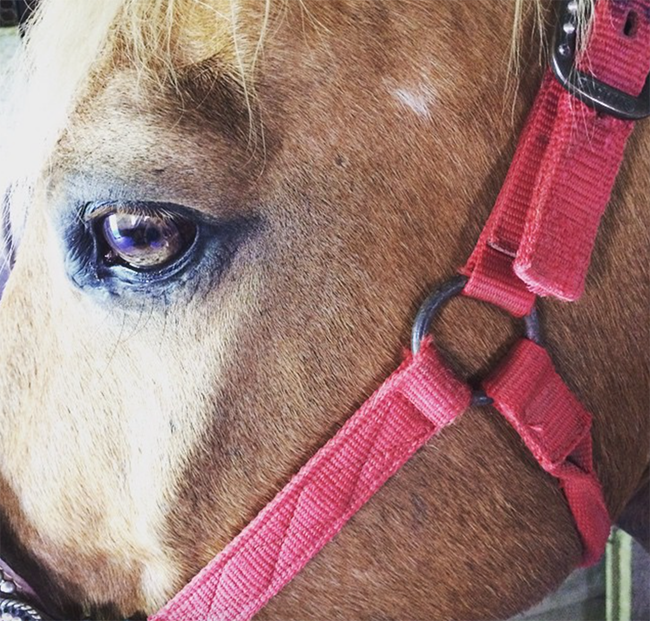 One more photo of Topaz! You have not experienced a hectic horse show until you go with two horses, a baby and a dog. My sister  and I went to a barrel race while I was in town and she won second in the second division on Topaz.
And now we are back in Santa Monica! I am trilled to report that Adam didn't kill my lemon trees while I was away (one of them was looking a little bad before I left and had yellow leaves) but his gardening skills seemed to bring it back to life. I cannot say the same up my basil, mint or arugula plants but I guess you can't win them all.