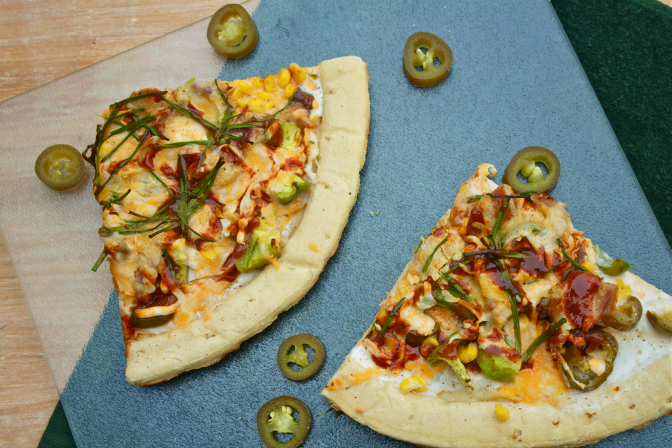 I love pizza, jalapenos & BBQ sauce; this Southwest inspired pizza has all of that & more. I made this pizza with "random things from the fridge" & it turned out great! Traditional pizza is fun, but I think I like nontraditional ones even better.
Below is the recipe with step by step instructions & a new option to print the recipe. Going forward all food posts will be done like this & if I have any spare time (wishful thinking), I will go back & fix some of the older recipes.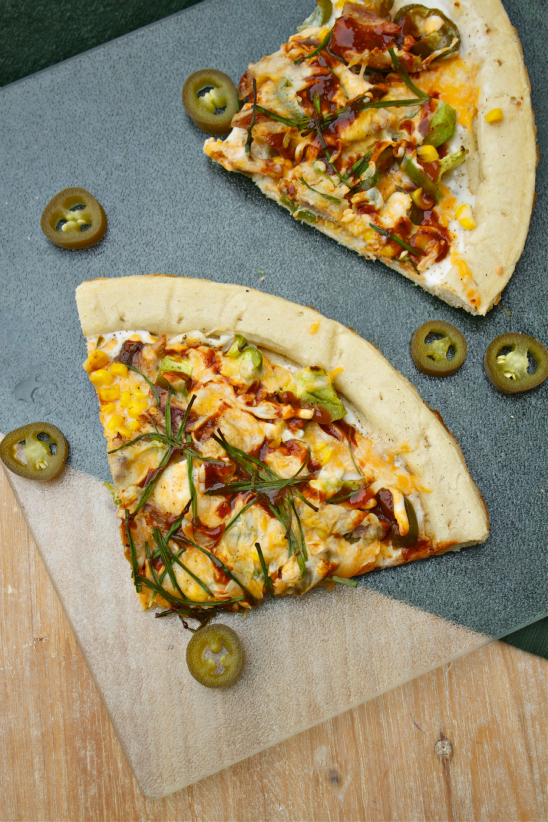 Southwest Pizza
A simple & quick Southwest Pizza, perfect for lunch or dinner.
Ingredients
1 pre-made pizza shell (or be ambitious & make your own)
ranch dressing
½ cup shredded cheddar cheese
1 cup frozen corn kernels
½ white onion, diced
1 green bell pepper, sliced
diced jalapenos (according to taste)
1 cup cooked & shredded chicken breast
½ cup shredded cheddar cheese
¼ cup fresh chives, chopped
BBQ sauce
black pepper
garlic salt
Instructions
Preheat the oven to 400 degrees.
Spread a thin layer of ranch dressing across your pizza shell.
Even coat this with ½ cup of cheddar cheese.
Top with corn, onion, bell pepper, jalapenos & chicken, spread ingredients evenly.
Coat this with ½ cup cheddar cheese.
Top with fresh chives.
Drizzle BBQ sauce lightly over the entire pizza & sprinkle black pepper & garlic salt on top.
Bake for 10-12 minutes until the crust edges are golden brown.
Serve hot or cold & enjoy!
Notes
Add jalapenos & BBQ sauce according to taste preferences.