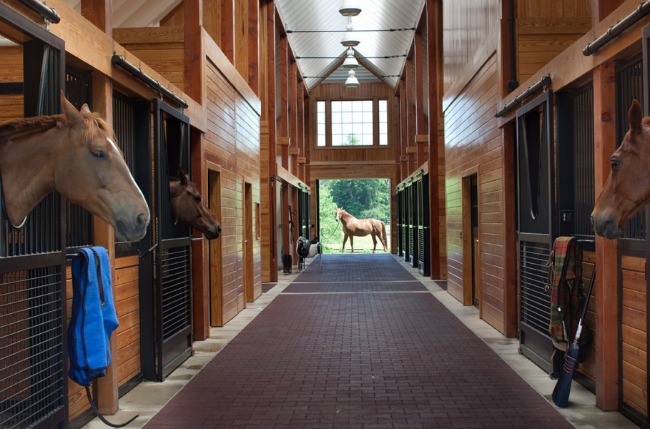 Stable Style features are always a favorite of mine, check out these dreamy barn aisles I found online. How do they stay so clean?
Above, nice and airy stall fronts and a new brick aisle. Image Source >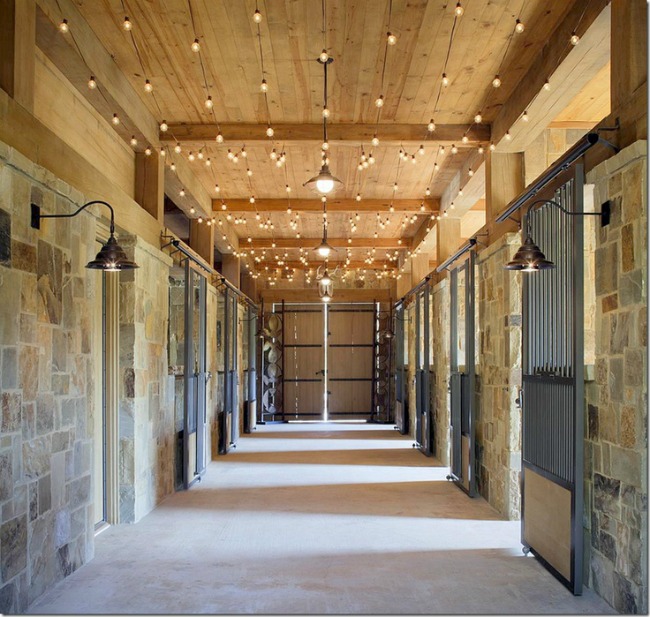 The string lights and combination of stone and light wood make this aisle feel bright and wide. Image Source >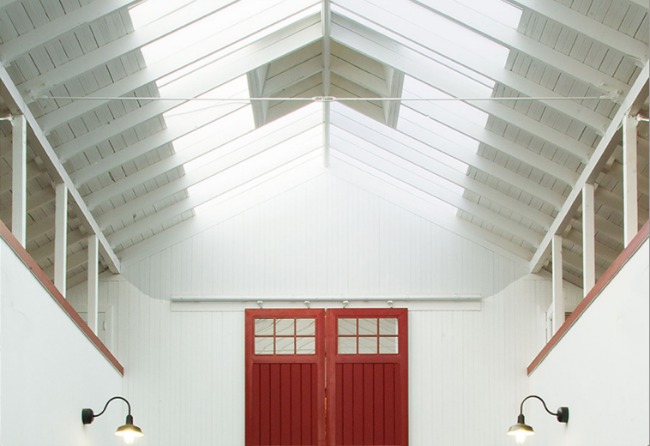 White always seems like a risky choice for a barn but I love the beautiful and fresh beams and natural light at Sagamore Farm. Image Source >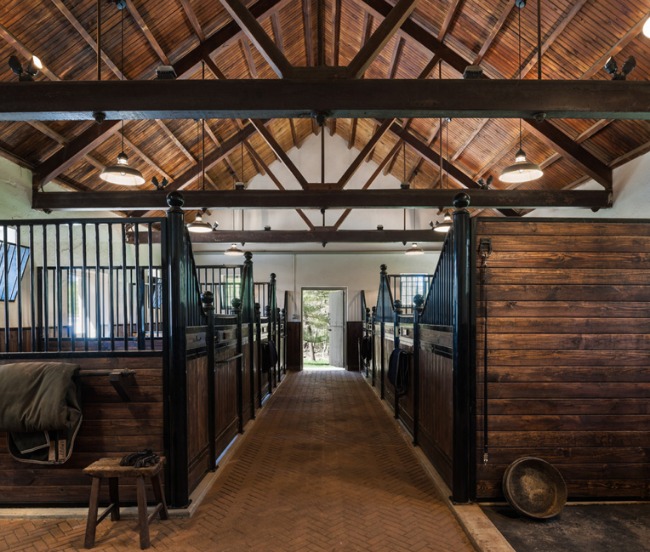 Over course, dark stained wood and exposed beams always nice too. Image Source >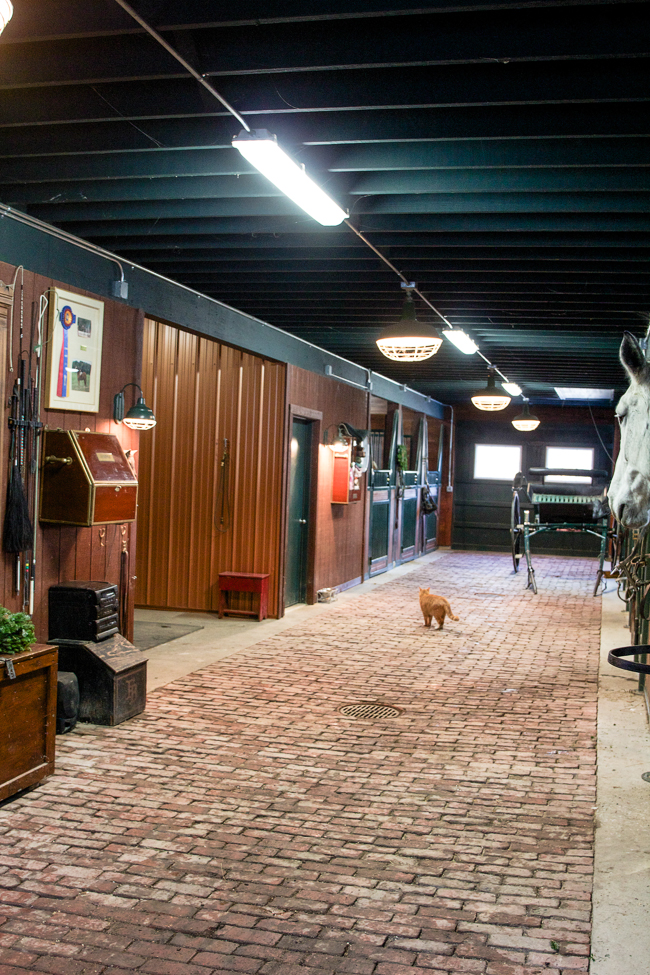 Rebecca Ray's charming barn mixes old and new. The renovated space kept the original bricks from the previous barn. Image Source >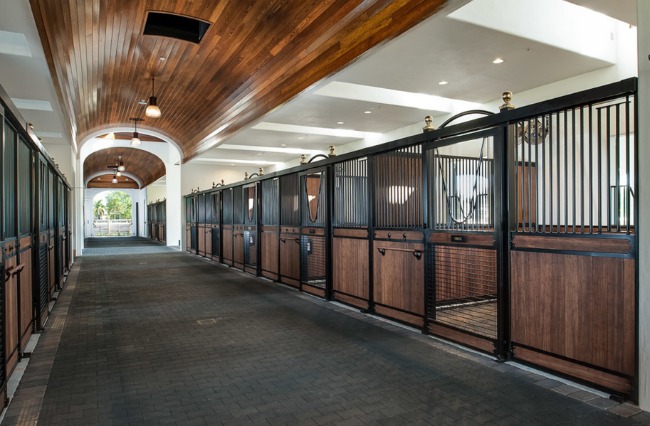 The rounded wood ceiling in the stable in Wellington is beautiful. Image Source >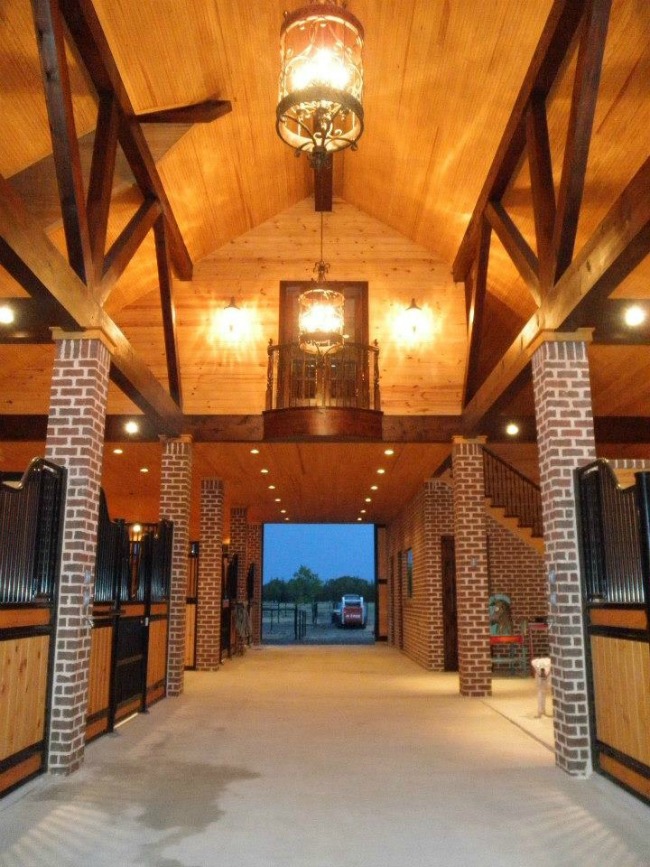 High ceilings and brick support columns add to this aisle appeal. Image Source >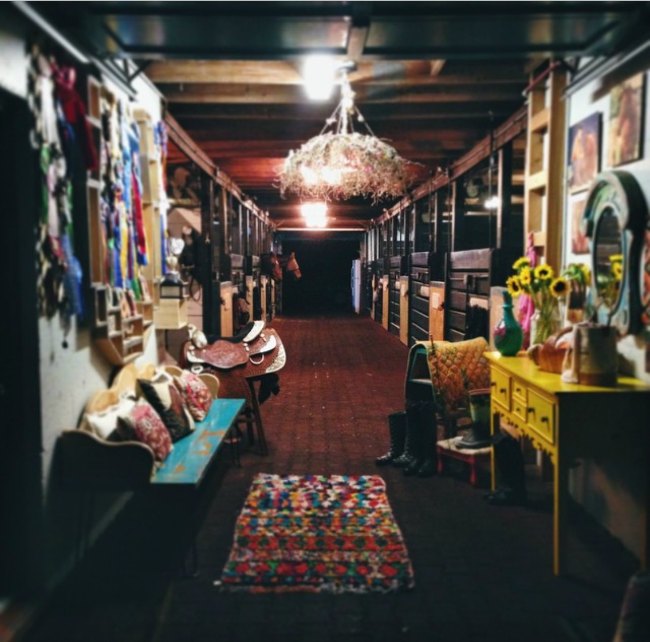 Lots of color and warm touches make Blue Stallion Farm feel cozy. Image Source >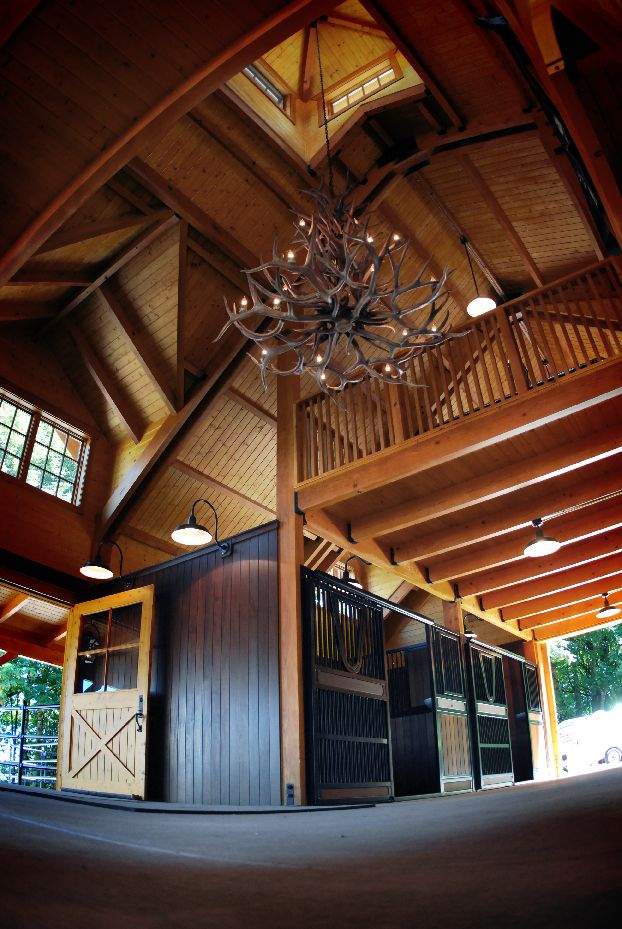 This barn has plenty of air flow and dramatic lighting. Image Source Unknown.
Are you drooling with me yet?