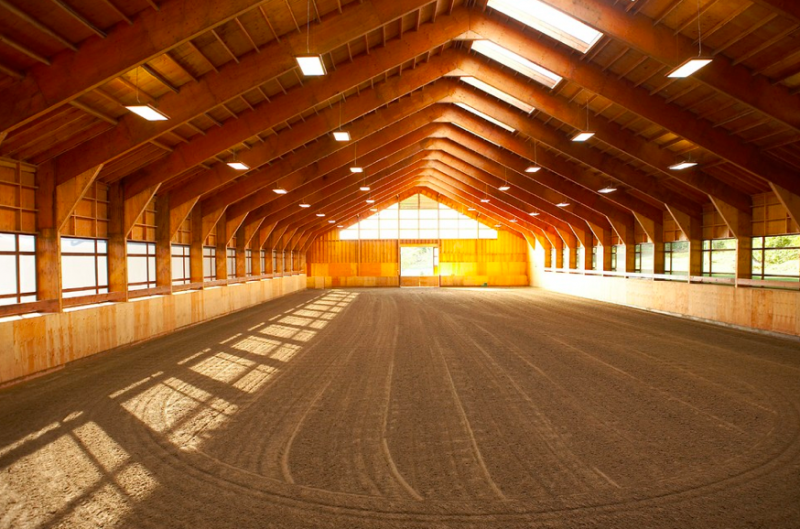 An amazing indoor riding arena with a great viewing area is something we all dream of. It's a rainy, dark &  dreary day here & I'm dreaming of riding inside in a space like this. I came across these photos  on Houzz & just had to share it, the arena was done by RGN Construction & is located in Seattle, Washington.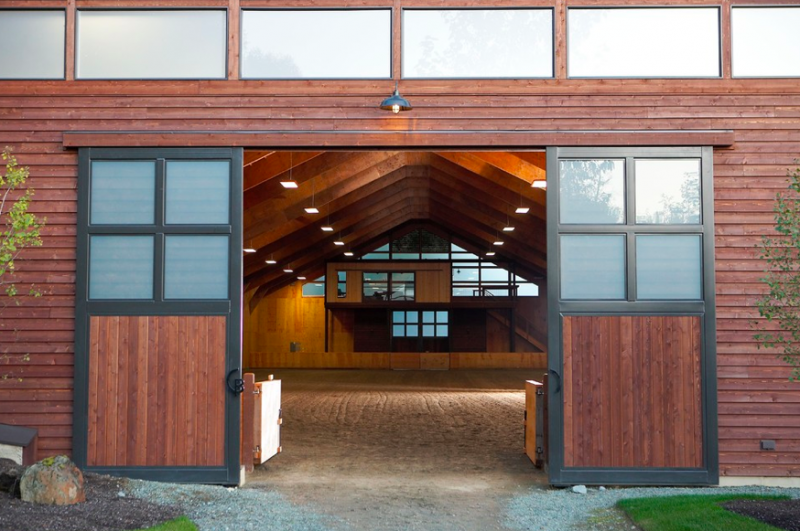 The entrance to the riding arena with gorgeous sliding doors.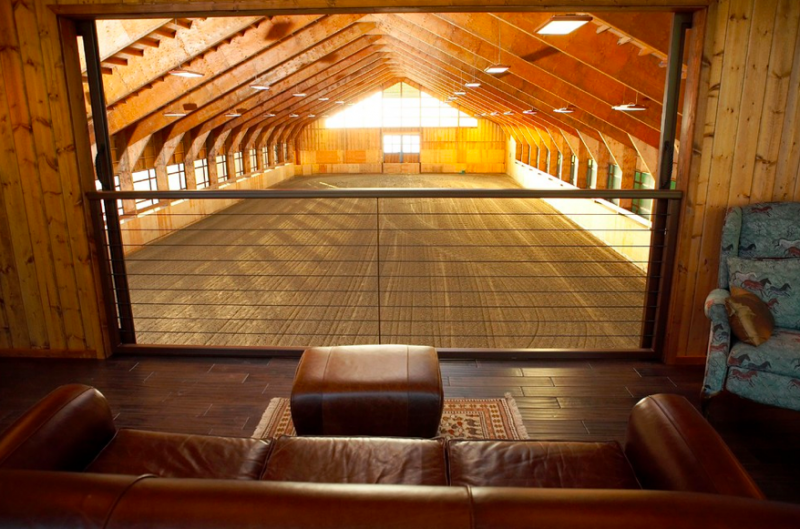 Talk about a viewing arena – your friends, family, or trainer could all sit in comfort & watch you ride. This arena also lets in a lot of natural light as well.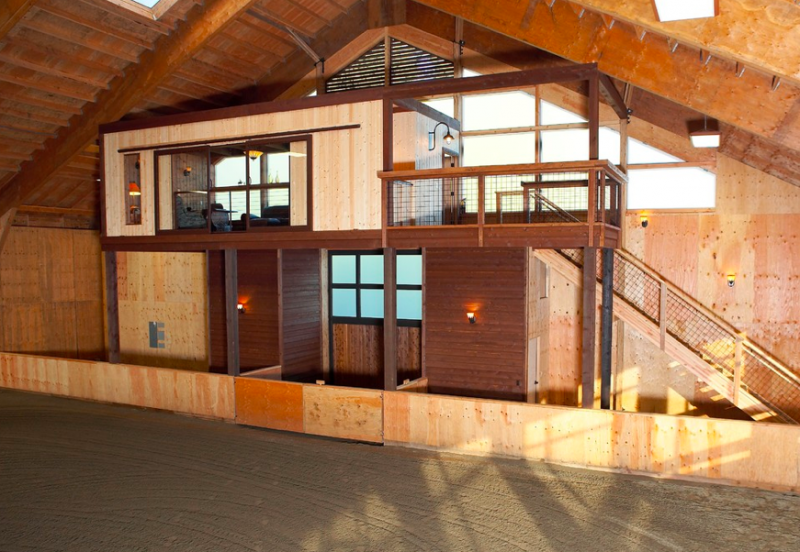 You have gorgeous high ceilings & another spectacular shot of the viewing area.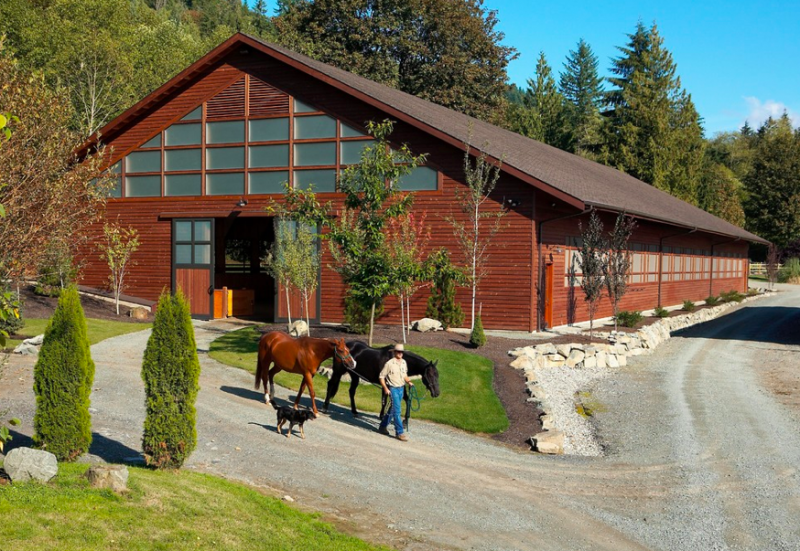 The exterior of the arena, it's very woodsy & rustic looking.