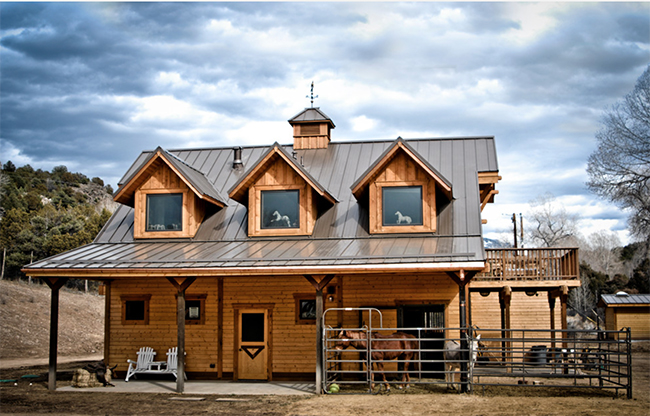 Saying you live in a barn (or above one) has never been so glamorous thanks to the popular apartment barns which have been popping up in a lot of horse communities lately. You horses take the space below and you take the upstairs, very convenient for chores, right?  I was spending some time on one of my favorite home sites Houzz and spotted this apartment barn in Taos, New Mexico and just had to share! Created by DC Builders, this apartment barn features four stalls, tack room, a nice deck, beautiful living quarters upstairs and lots of personalized details.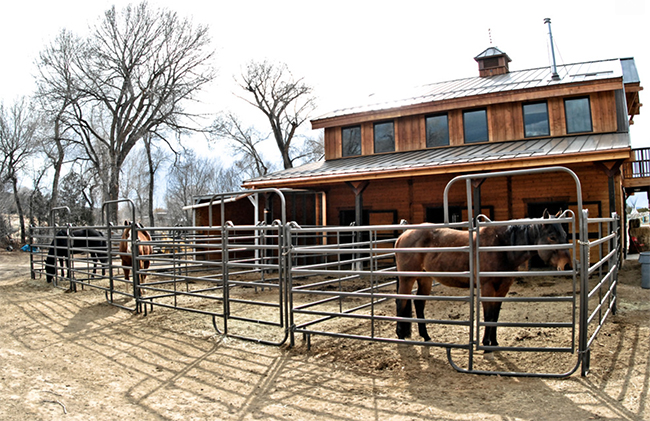 The horses all have individual runs in front of their dutch doors.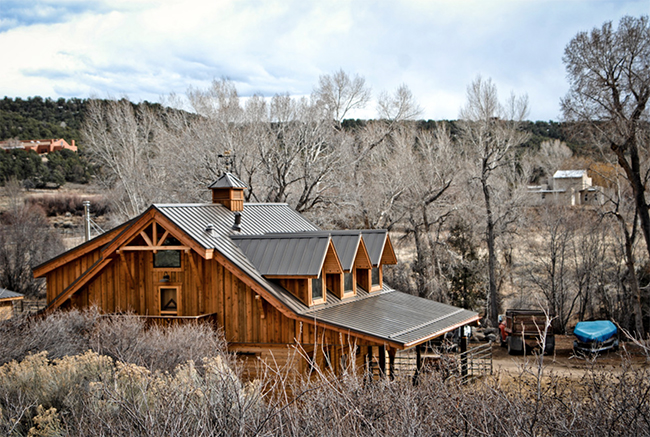 This apartment barn looks rustic and goes great with its surroundings.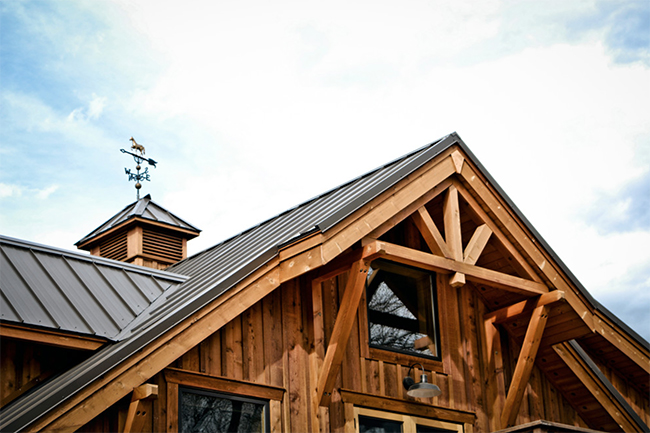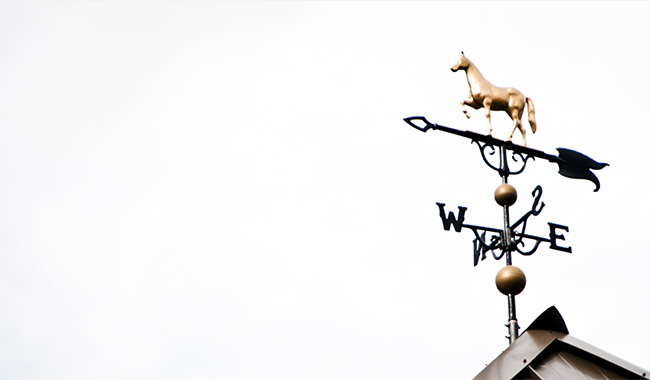 Sometimes it's all about the details.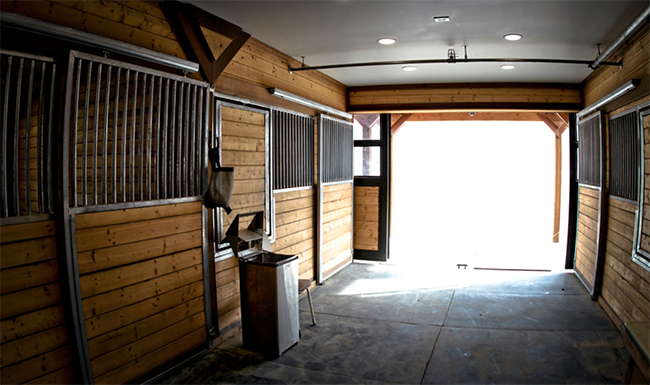 The interior of the barn below.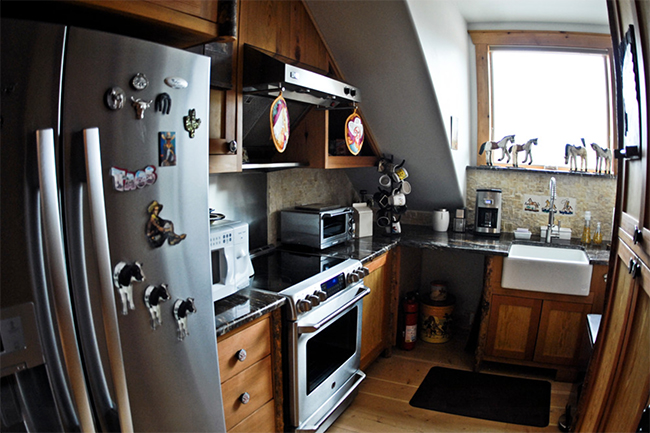 The upstairs living quarters offers lots of rustic details and equestrian decor.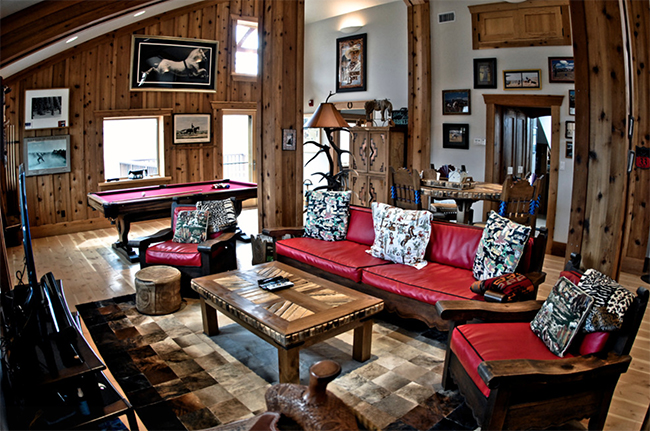 The charming living room features beautiful furniture, a cowhide rug and other western accents.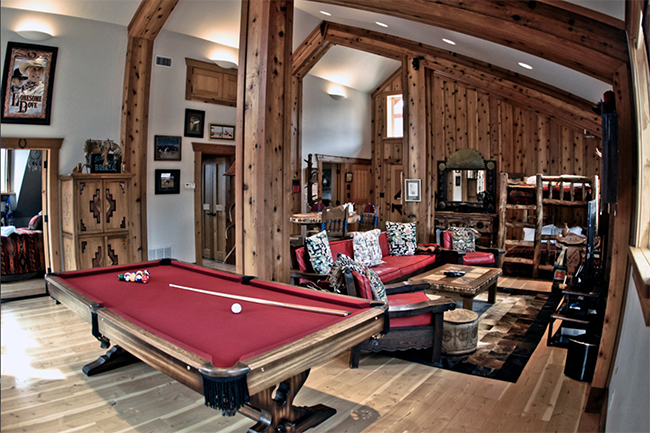 The red pool table matches the furniture, can you believe this beautiful home is located in the barn?
Would you ever consider an apartment barn if given the chance?
To see a cool video tour check out DC Builders website > 
Photo Credits: Taken from Houzz and project by DC Builders