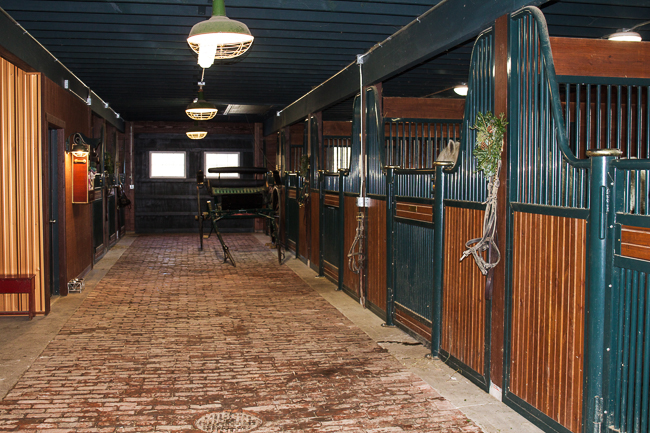 A couple of weeks ago you were introduced to a stunning tack room belonging to the one and only Rebecca of Rebecca Ray Designs. You may view that feature here. Today I am sharing a few more photos of the barn's beautiful interior. Welcome to Hemlock Lane at Valley High.
The barn is home to several lucky horses, don't you think?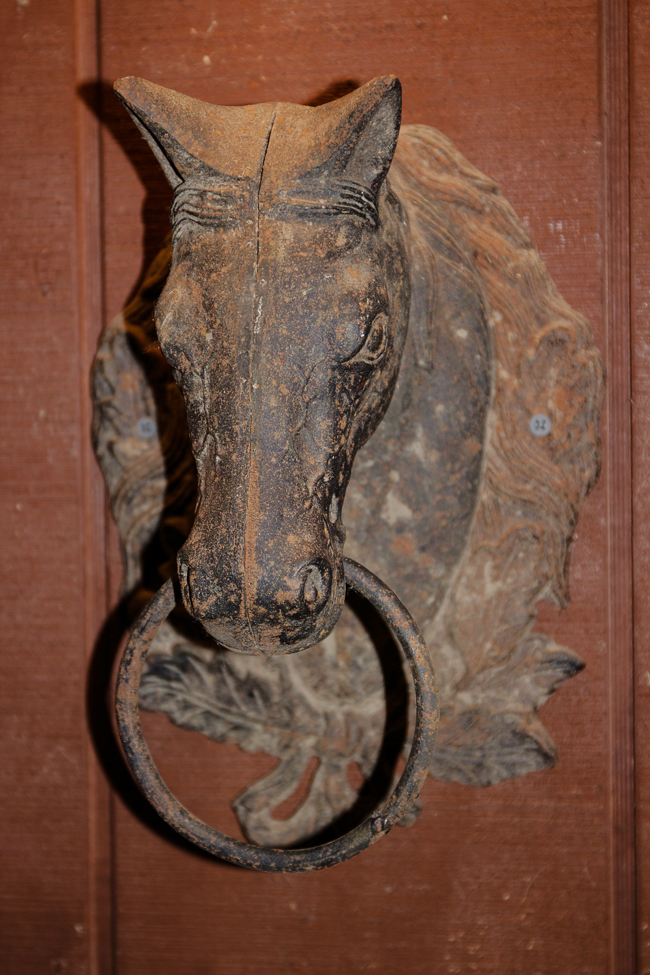 Beautiful antique details can be found throughout the barn.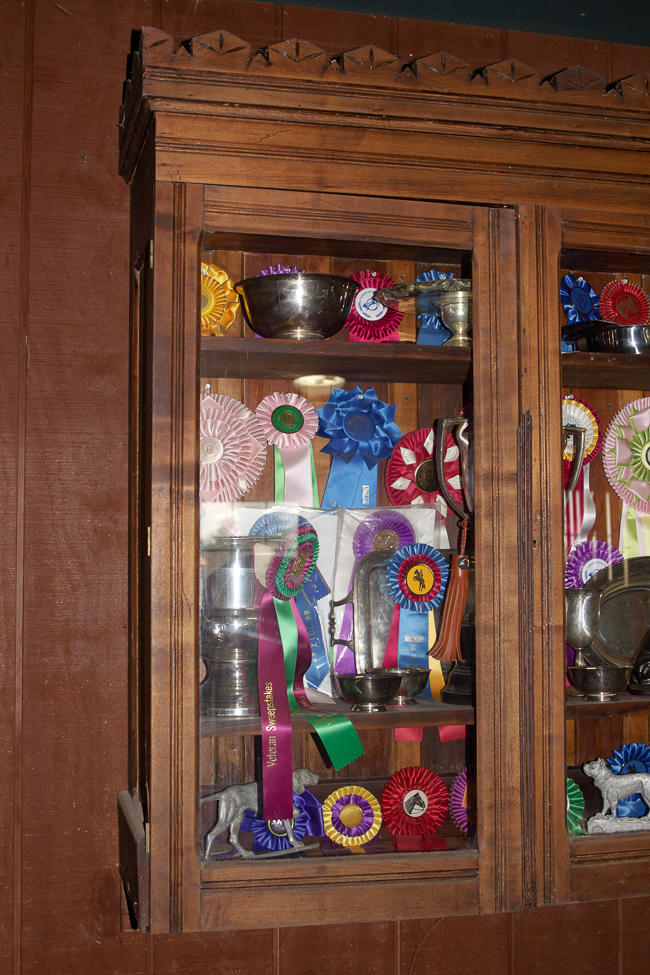 The gorgeous ribbon and trophy case.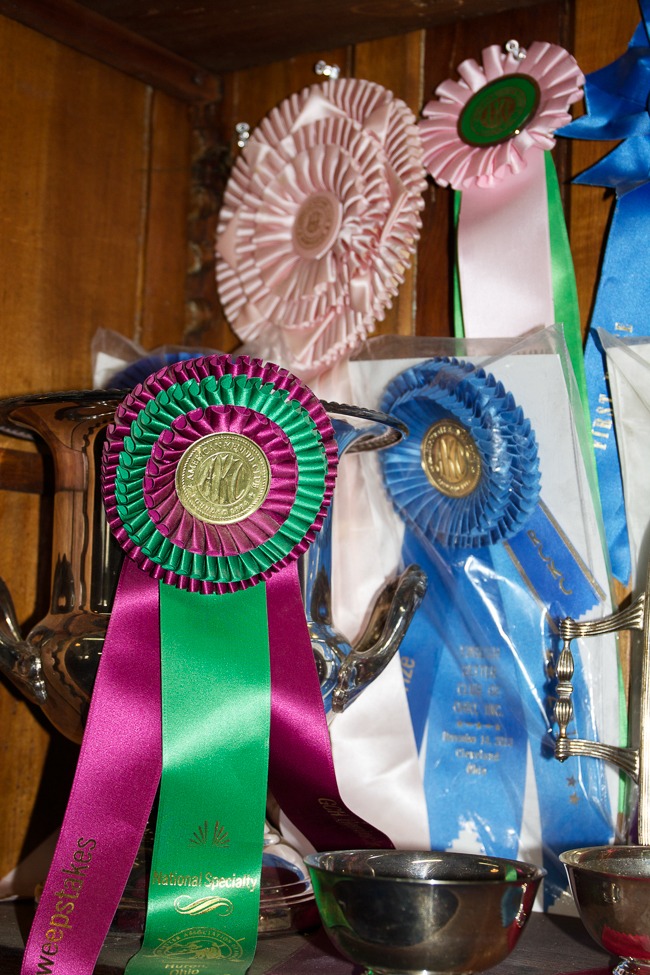 Rebecca's Percheron mares, the dogs and her daughter Lizzie have contributed a lot to the ribbon and trophy collection.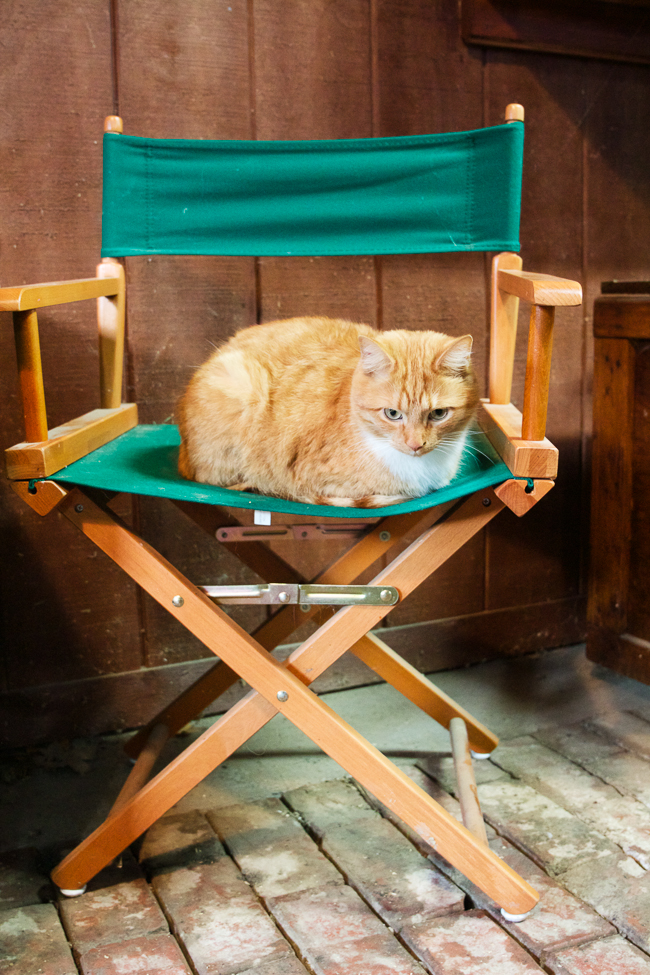 Resident barn cat, Dewey Decimal strikes a pose.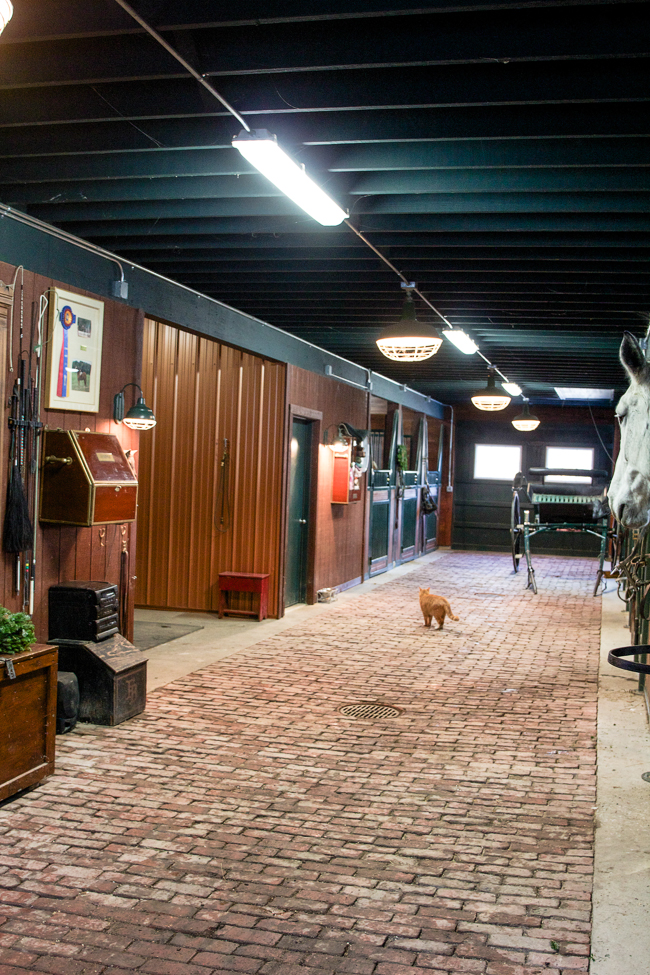 The barn aisle is made from reclaimed bricks and is quite beautiful.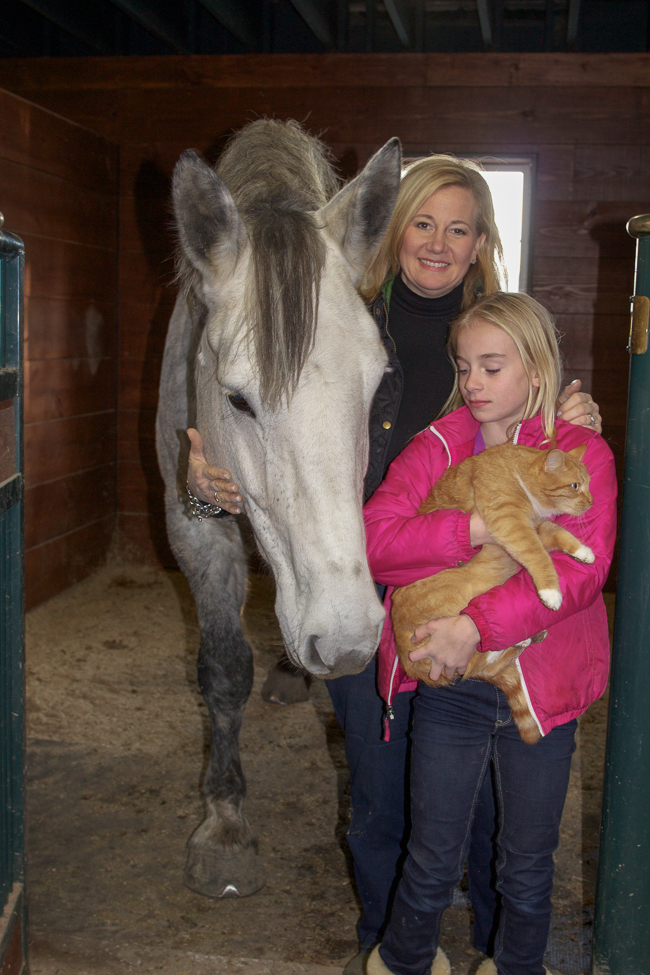 Rebecca, Lizzie, Dewey and Percheron mare Tammy (who happens to be in foal) strike a pose.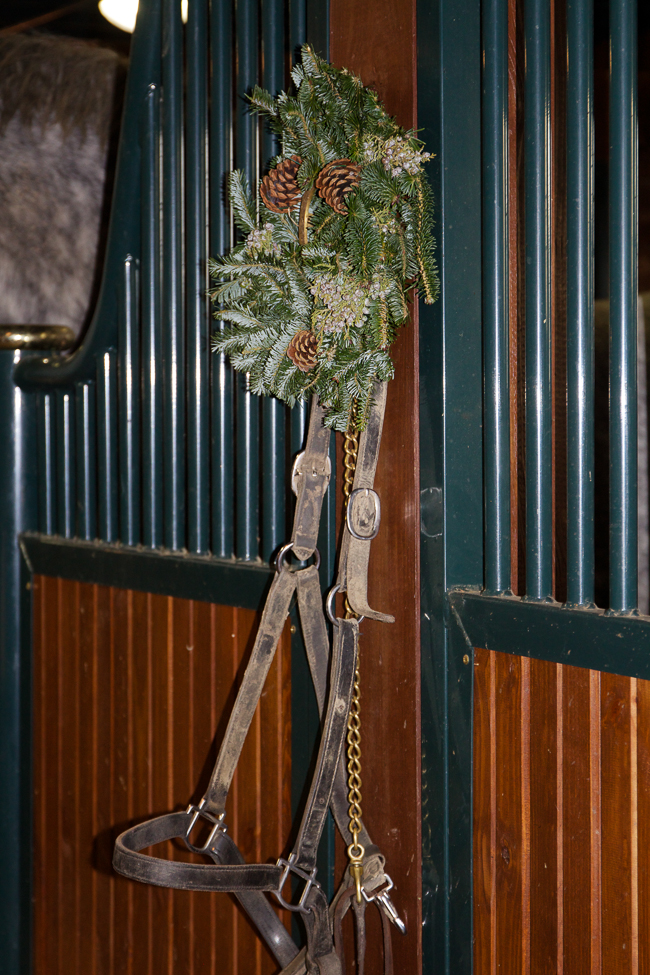 Greenery in the barn is always a nice touch. Festive wreaths hung around the halter hooks.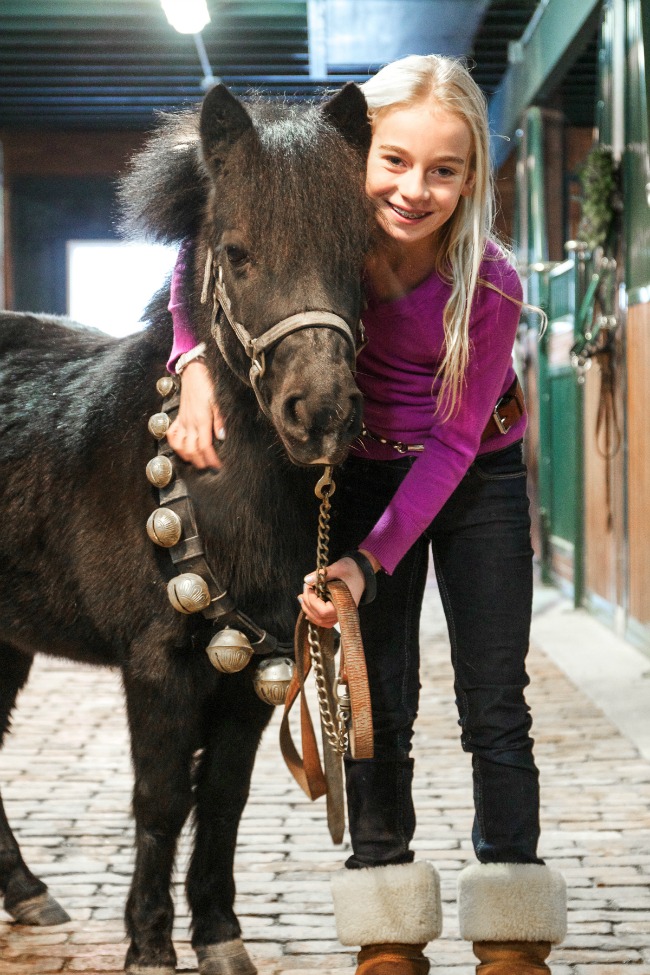 One of my favorite photos is this one! Lizzie and her adorable Shetland Pony, Licorice.
Remember to take a peak inside the stable's tack room, here.
For more on Rebecca Ray and to see her collections check out A Bit of Holiday with Rebecca Ray Designs (from last year).