Wild Turkey Farm is an impressive facility located in Oregon.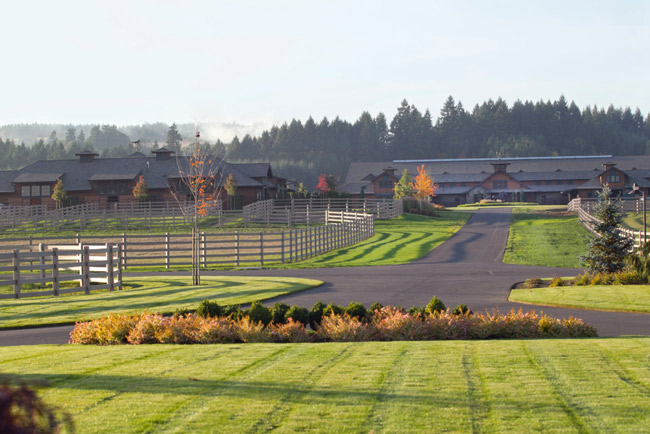 Wild Turkey Farm is a gorgeous sport horse breeding and training facility located on a spacious and lush 255 acres in northwestern Oregon. The farm features a total of four barns; a stallion barn, mare and foal barn, training barn and a retirement barn. There are also plenty of pastures, outdoor riding areas and a beautiful indoor arena. Wild Turkey Farm was built by Buckingham Resources and they clearly did an excellent job. I happened to stumble upon their work while browsing Houzz the other day and just had to share this lovely property.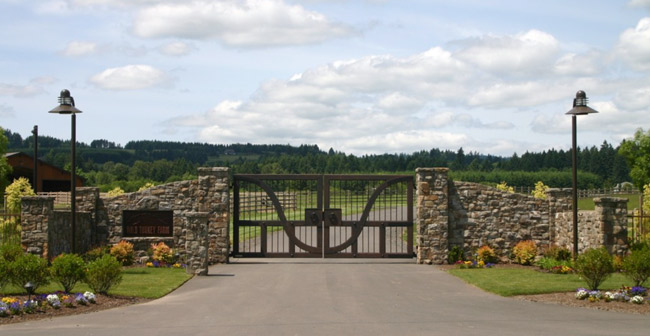 Visitors are welcome at Wild Turkey Farm to come see the horses by appointment only.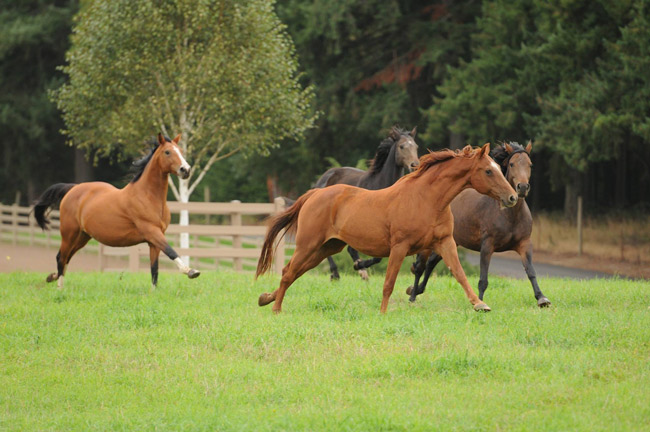 A group of new mares running in the pasture.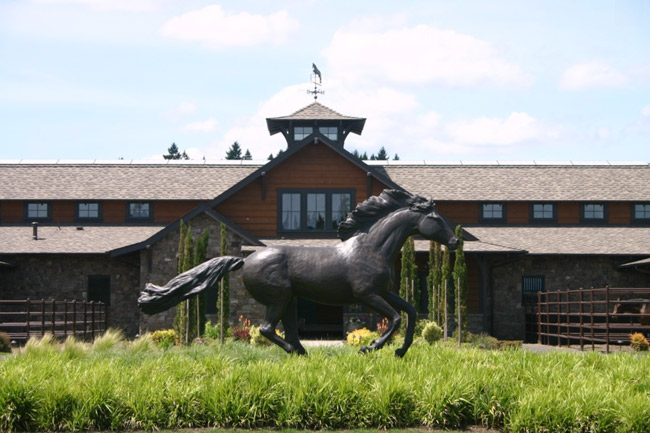 A large running horse statue.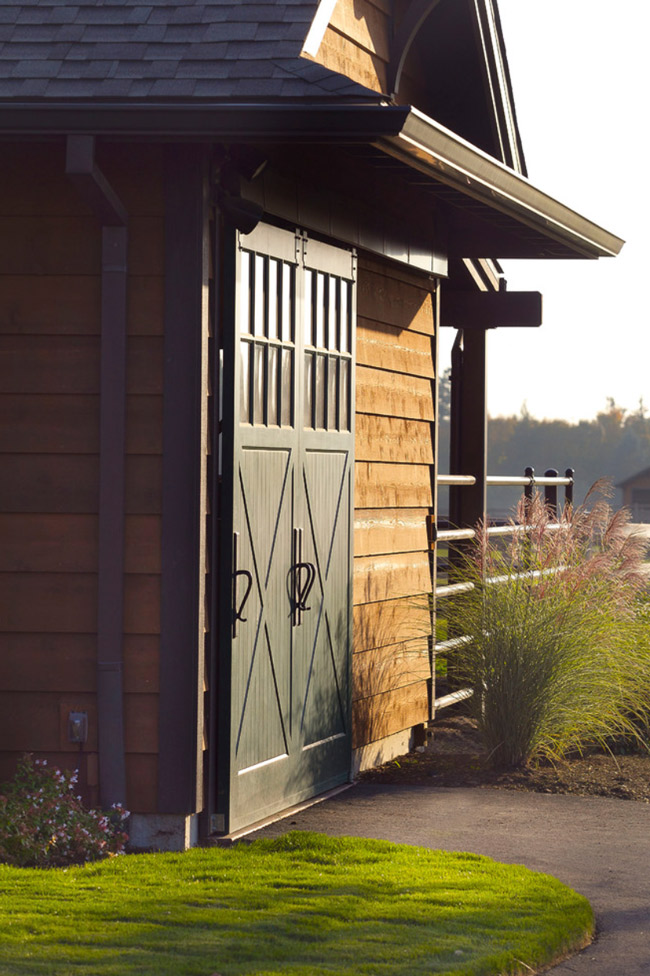 You can expect to see beautiful details in the landscaping and throughout the farm.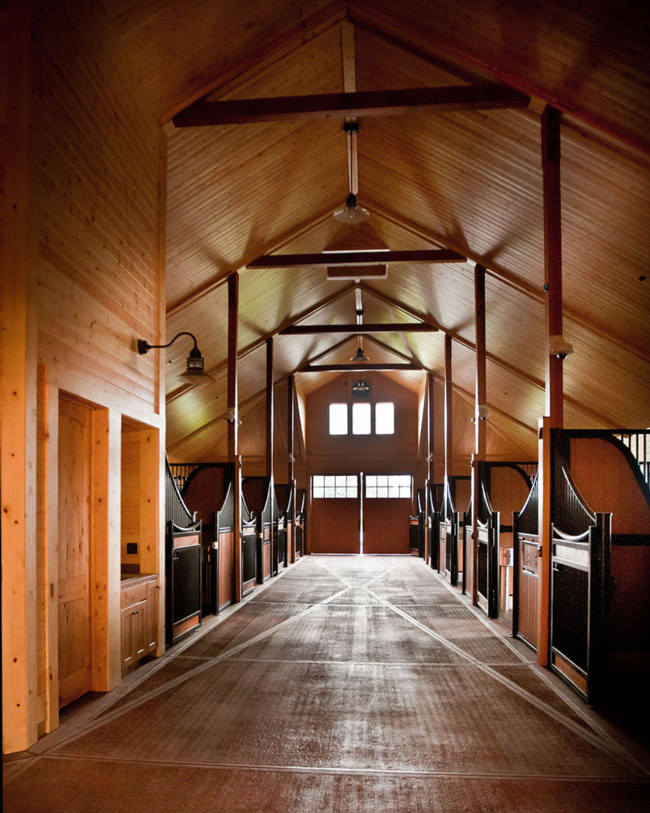 The barn interior is nothing short of wonderful; high ceilings and beautiful design meets function.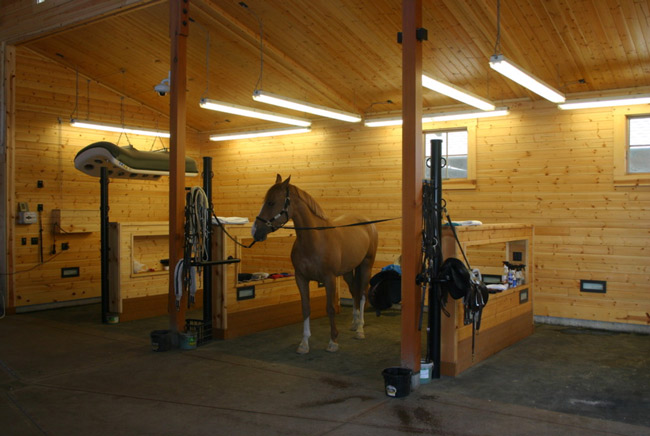 A horse on the cross ties, ever aspect and detail of the barn has been thought out.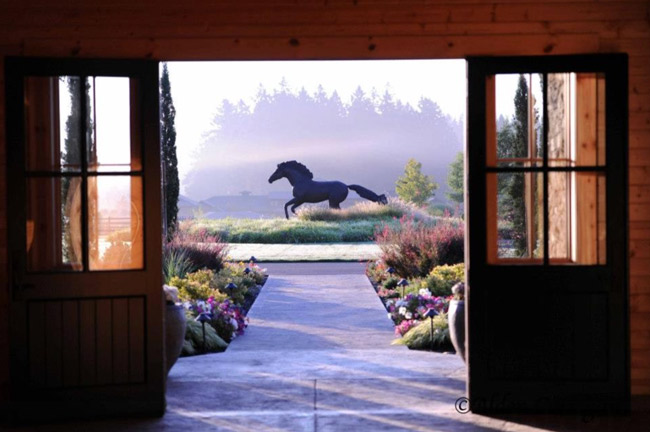 Another shot of the stunning statue from inside the barn, it looks like the horse is running through the grass.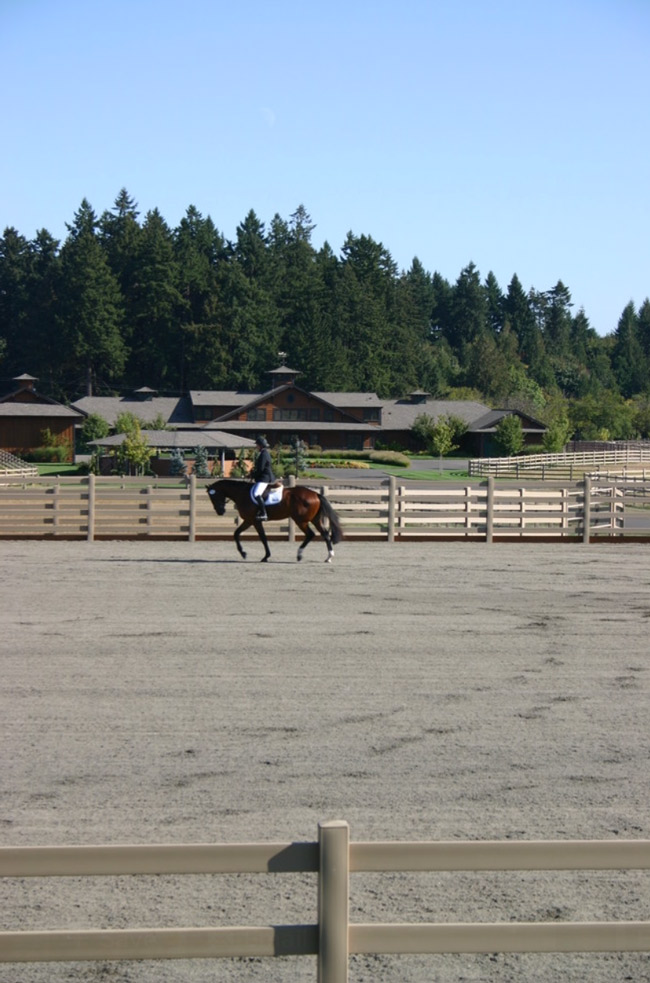 A horse in an outdoor arena.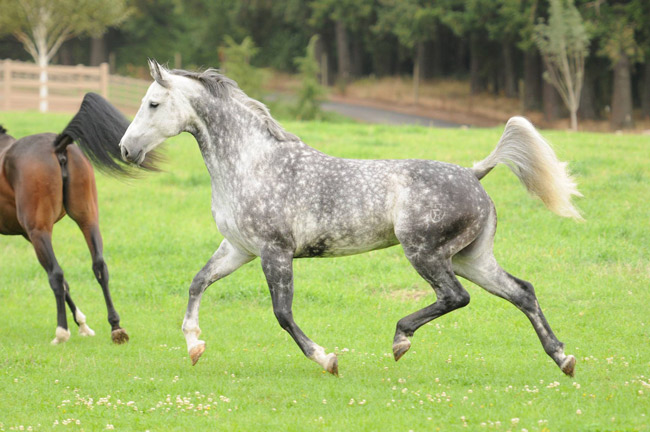 A grey mare named Zara, recently imported from Germany.
To learn more about Wild Turkey Farm please visit them online at WildTurkeyFarm.com or keep up with them on Facebook for more photos of the horses and daily updates. You can check out more photos and videos of the facility online as well. Remember, tours are welcome by appointment and the farm offers training, breeding, leases and sales of their horses.