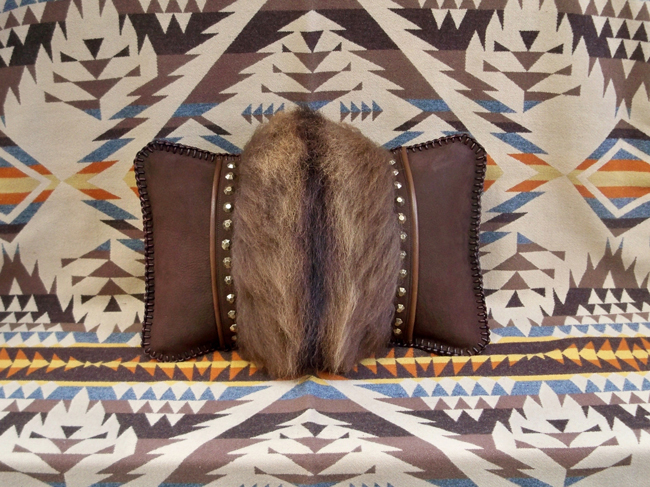 Stargazer Mercantile, where do we start? Lets just stick with their latest & greatest work; the new buffalo hide pillow collection. This collection features a group of pillows that are guaranteed to wow any of your guests & add a little extra flair to your home. Can you even pick a favorite?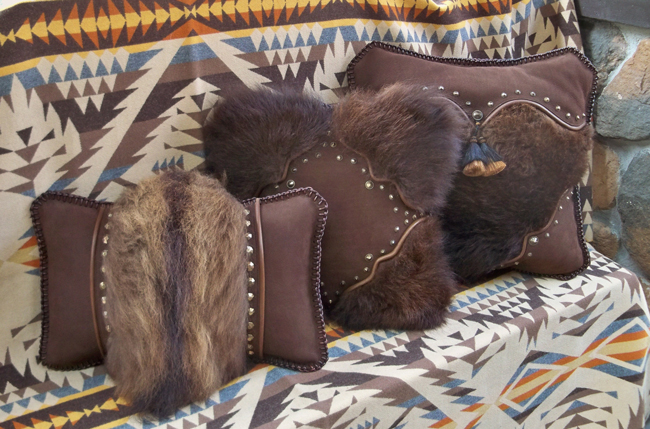 Get ready for your close up – "This pillow is crafted entirely of buffalo leather, front and back. The buffalo fur panel is cut from the center of a full buffalo hide, to maximize the gradation of color and length of the fur.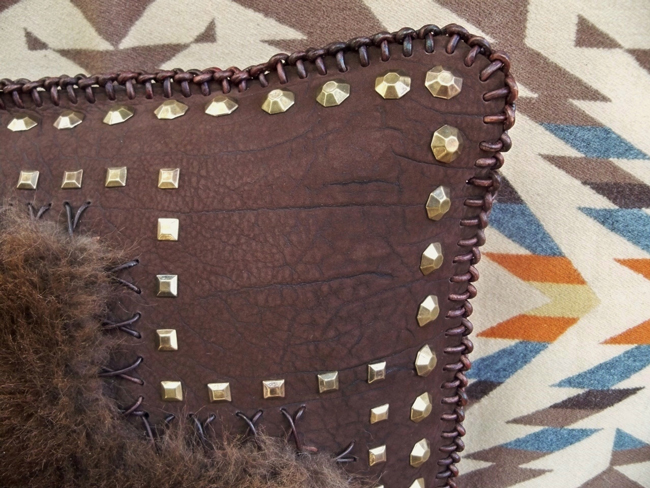 The yoke and corner caps are sueded buffalo leather, accented with hand-cast solid antiqued brass conchos and hand-rolled golden brown leather piping. The pillow is finished with precision leather edge lacing for a sophisticated finishing touch." Wonderful description from Stargazer Mercantile.
Did you know that you can have a matching throw or table topper custom-made to match one of these pillows? Ask Stargazer Mercantile about customization options!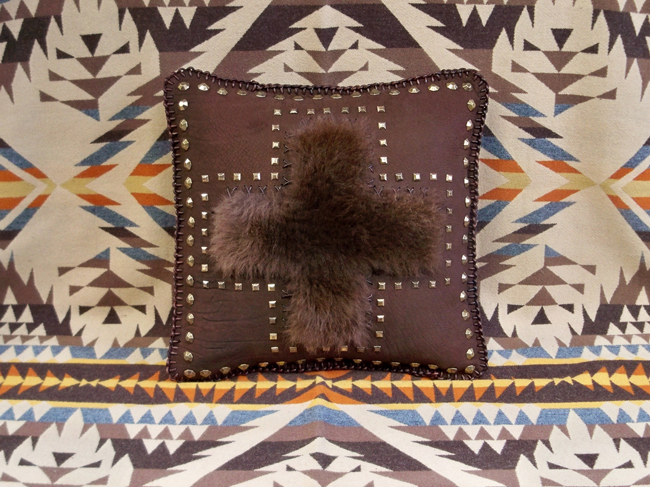 This pillow might be my favorite, the buffalo hide pillow with hair on cross. I love the cross but it's really those antiqued brass conchos that I love.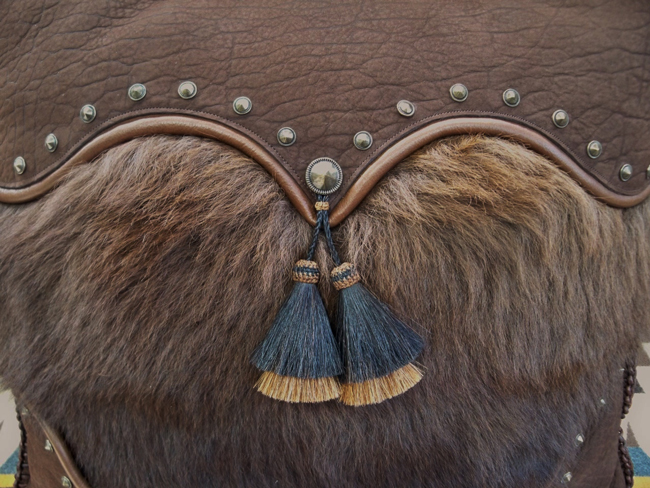 Another close up, the stitching is flawless & the buffalo hide is beautiful.
Which pillow is your favorite?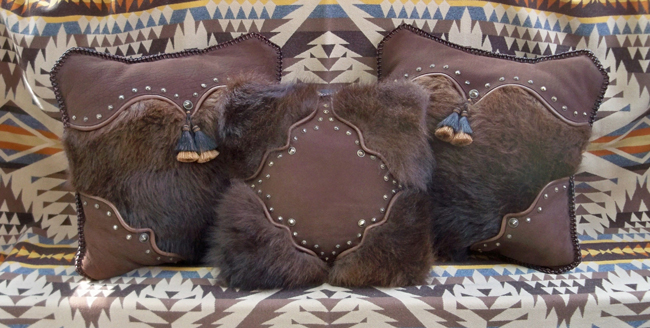 Ps. if you love what you see here, check out the first feature I did on Stargazer Mercantile!