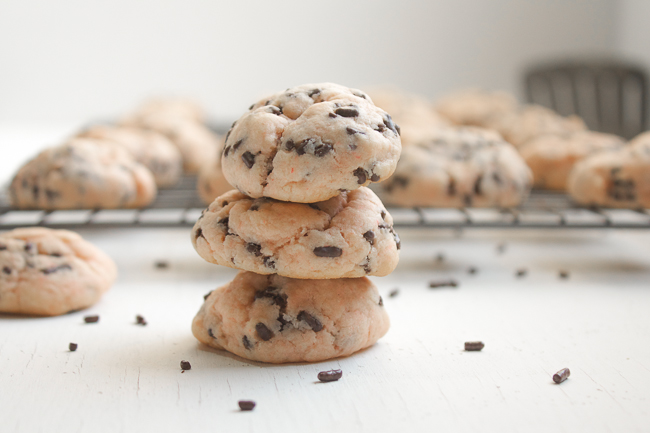 Oh cookies, I love you. Especially these cookies, they have a sweet strawberry flavor from their secret ingredient – Jell-O Strawberry Creme Instant Pudding & Pie Filling! You see, I bought a lot of baking supplies for Valentine's Day & the other day I pulled everything out & decided I was going to make something wonderful. I based this creation off of my Double Chocolate Brownie Cookie recipe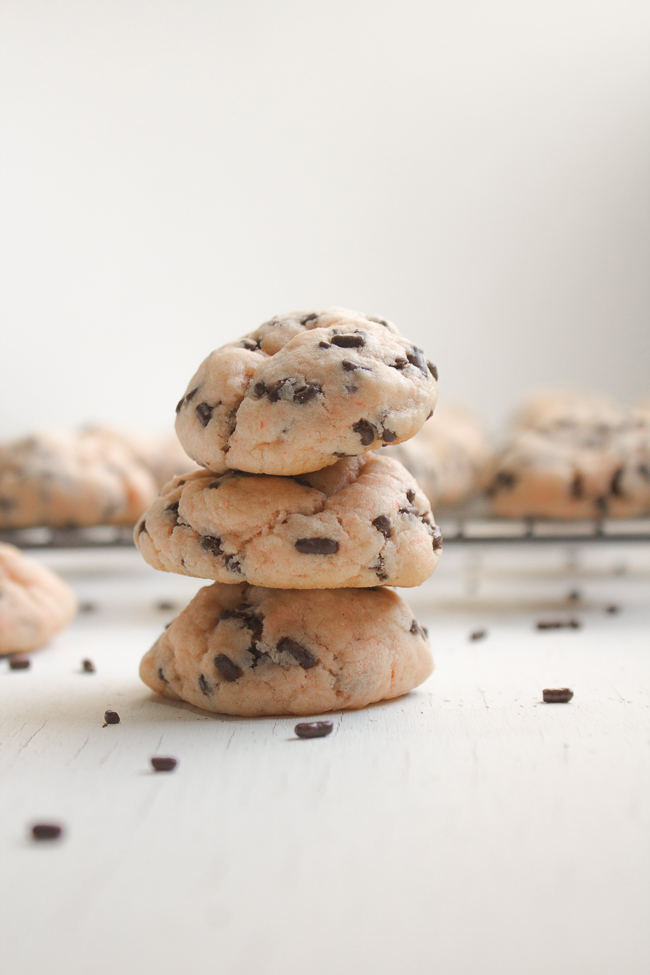 I was extremely worried that these cookies would be a disaster because while I knew brownie mix worked, the pudding/pie mix might react differently. Ahhh the science of baking…. So I decided to add in a teaspoon of cornstarch to ensure my cookies would be fluffy & not fall flat. That's a tip I read about baking cookies – adding cornstarch allows you to have a softer cookie that doesn't run or spread all over.
The result is a lightly pink colored cookie packed with sprinkles that is soft on the inside & slightly chewy on the outside. I made my cookies into pretty small balls & it yielded exactly three dozen cookies. So keep in mind if you want larger cookies, you will get less & might need to increase the bake time. You can find the Jell-O Strawberry Creme at just about any grocery store but here is a link to the package so you know what it looks like.
Strawberry Sprinkle Cookies
A Strawberry flavored cookie with sprinkles.
Ingredients
1½ cups all purpose flour
1 package of Jell-O Strawberry Creme Pudding/Pie Filling
1 teaspoon baking soda
1 teaspoon cornstarch
1 stick butter (room temperature)
1 egg (room temperature)
½ cup white sugar
½ cup chocolate sprinkles (or go wild & use strawberry or rainbow)
Instructions
Add flour, Jell-O mix, baking soda & corn starch to a large mixing bowl.
Mix throughly.
In another small bowl add butter, egg & white sugar.
Stir vigorously until there are no lumps, I also used a whisk to get out remaining lumps at the end or you may use an electric mixer.
Pour mixture into the dry mixing bowl & stir.
It might seem like you don't have enough liquid, but use those arm muscles - after a bit of stirring the ratio is perfect.
Fold in sprinkles - again you do have to mix a lot & I ended up using my hands to fold the dough around the sprinkles.
Cover the dough with plastic wrap & refrigerate for an hour.
Pre heat your oven to 350 degrees.
Make small round balls of dough with your hands or a spoon & place them on a baking sheet.
Bake for 8-10 minutes depending on your oven.
Allow to cool on a rack for at least 5 minutes before digging in.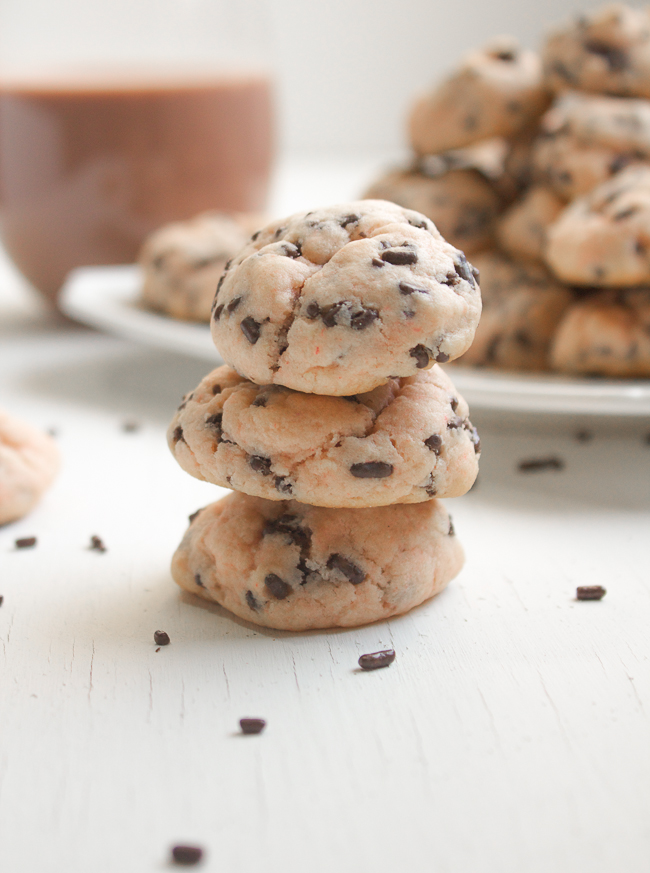 And if you love these cookies – try making their sister cookie!
Double Chocolate Brownie Cookies