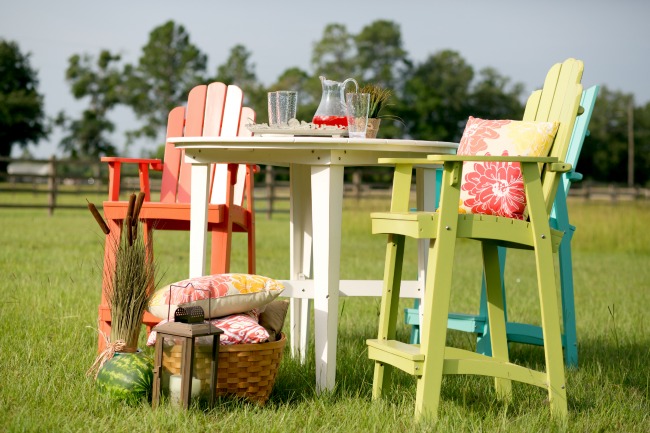 The end of summer is near but don't worry, that's the best time for throwing an outdoor party or get together. The days are hot and sunny with cool and clear nights. All you need are a few summer items, good company and food to make a perfect party. Great furniture, plenty of outdoor pillows, lanterns and decorative accents are a must. If you have an outdoor patio, that's great but you can easily put something together on the grass as demonstrated here.
This post is inspired by Classy CrossRoad Boutique and their new "Chic Retreat" furniture collection. The styling of their furniture is spot on with lanterns, pillows, plants and just the right pieces.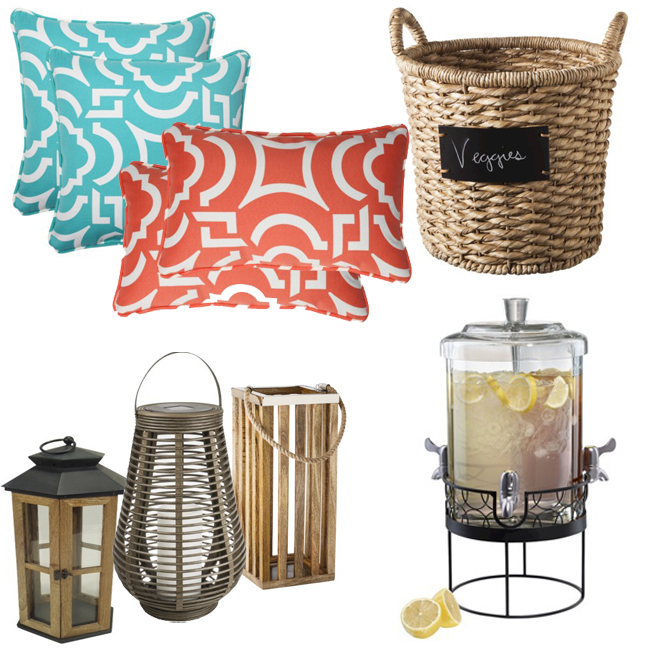 Use outdoor pillows, cute baskets, lots of lighting and beautiful serving pieces to make your gathering special. The best part about throwing a party now? End of summer clearance! These items above are all from Target and are very affordable, you can never have enough baskets or lanterns.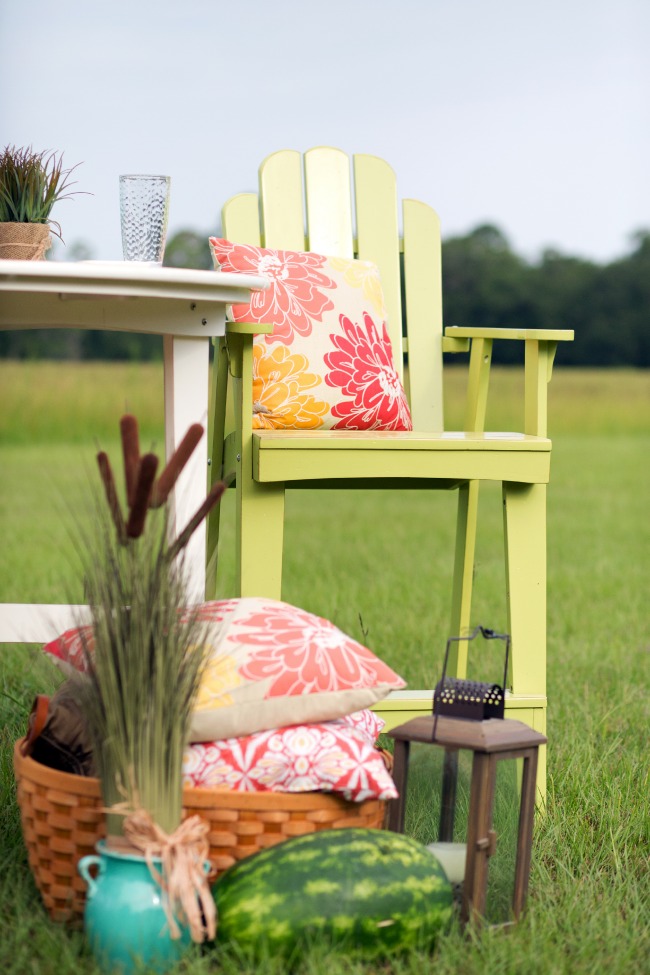 Serve your guests fresh cocktails and lemonade drinks. You can try my Ginger Lemonade or Cucumber Lemonade recipes for starters.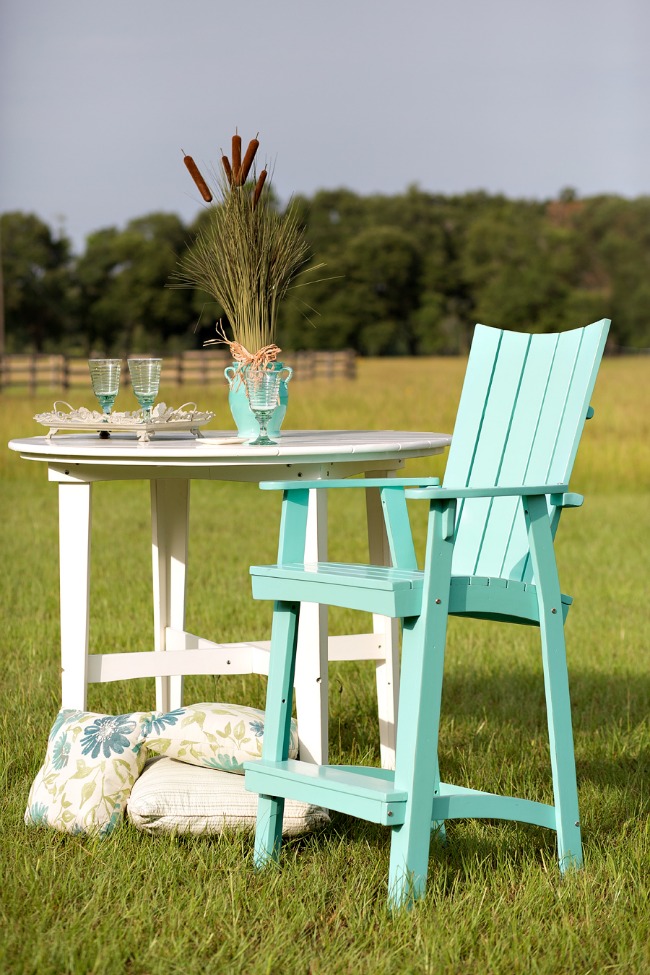 Try using seasonal centerpieces with available flowers and grass for a nice touch.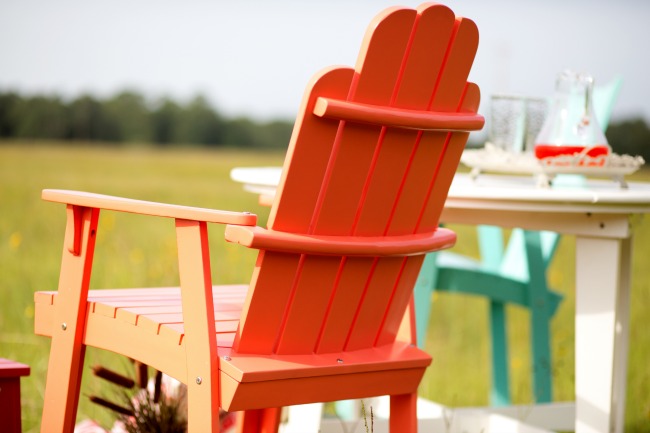 Again all furniture can be found at Classy CrossRoads Boutique. Enjoy these last days of summer and try hosting your own outdoor gathering.