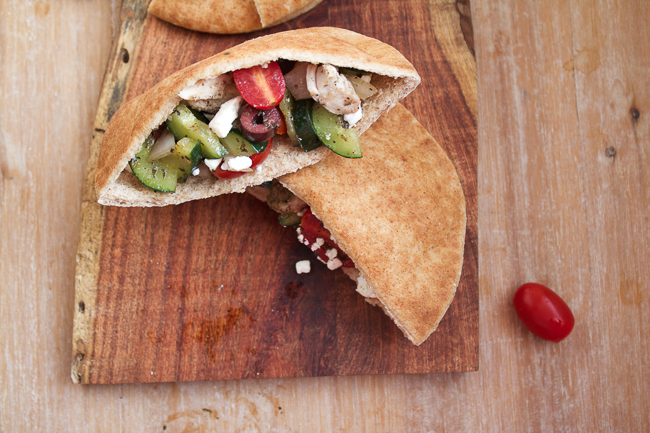 *Post and recipe updated as of August 1st 2014! I improved the photos and tweaked the recipe for the better, you are going to love it!
I made these pitas as an easy lunch one day and they were a hit. The pitas are flavorful and the perfect meal for a hot summer day. It really makes me miss Greece and want to head back there again next summer. I especially miss the olives in Greece, there is nothing like them, but for now I'll settle for these pitas.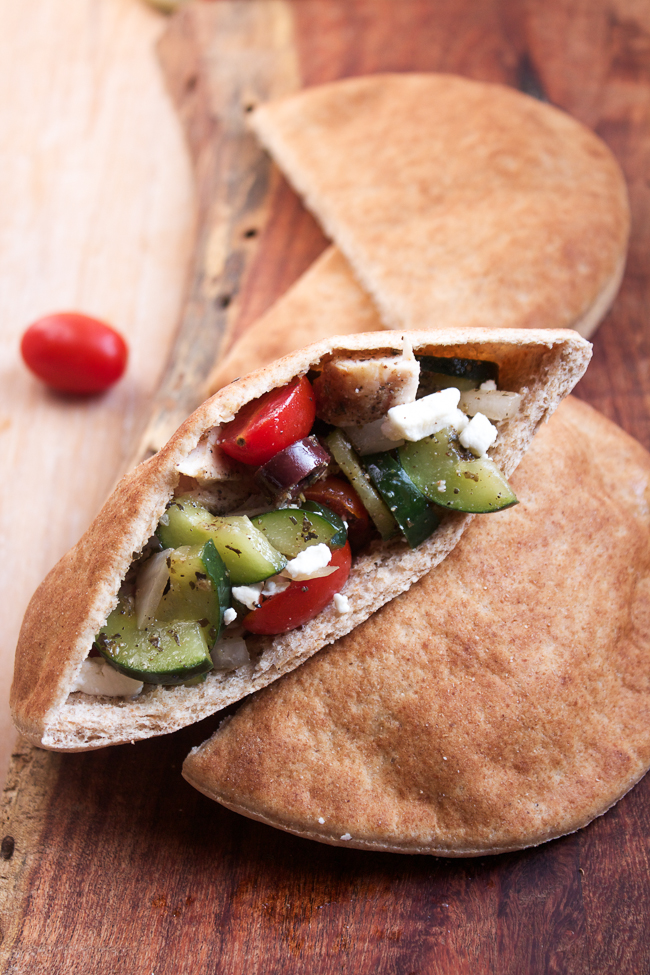 Greek Stuffed Pitas
A flavorful and healthy Greek stuffed pita.
Ingredients
4 pita pockets
2 large chicken breasts
2½ cups grape tomatoes, sliced
2 cups cucumber, chopped and seeds removed
¼ cup white onion, diced
2 tablespoons Kalamata olives, sliced
1 tablespoon olive oil
1 teaspoon black pepper
1 teaspoon lemon zest
1 tablespoon dried oregano (Raquel prefers Turkish Oregano)
1 teaspoon shallot salt (can be substituted for garlic salt)
1 container feta cheese
Instructions
Prepare the chicken breast: Add a splash of oil to a skillet, and warm it. Salt and pepper both sides of the chicken breasts and place them in the skillet over a medium heat.
Cover loosely with aluminum foil and cook for about 10 minutes on each side or until fully cooked.
Add tomatoes, cucumber, onion, olives, olive oil, black pepper, lemon zest, oregano and shallot salt to a bowl and mix well.
This can be done overnight or ahead of time to allow the flavors to blend.
Once your chicken is cooked, allow it to cool a bit so you can handle it. Chop it into small cubed size pieces.
Heat pita pockets in the microwave for 30 seconds and fill with warm chicken, the tomato and cucumber salad and top with feta cheese.