I was riding Rumor last night & working her on the poles while my sister was getting one last practice session in on "the punk" before she leaves for Quarter Horse Congress today. It was the pefect fall night; the sounds of leaves being crushed over the sand & a warm breeze filled the air. I had my best pole "run" ever on Rumor & I thought finally. I flashed back to the summer season… there was never a dull moment.
I took lots of pictures although only 50 percent ever turn out. Below are some of my favorite snapshots from throughout the year.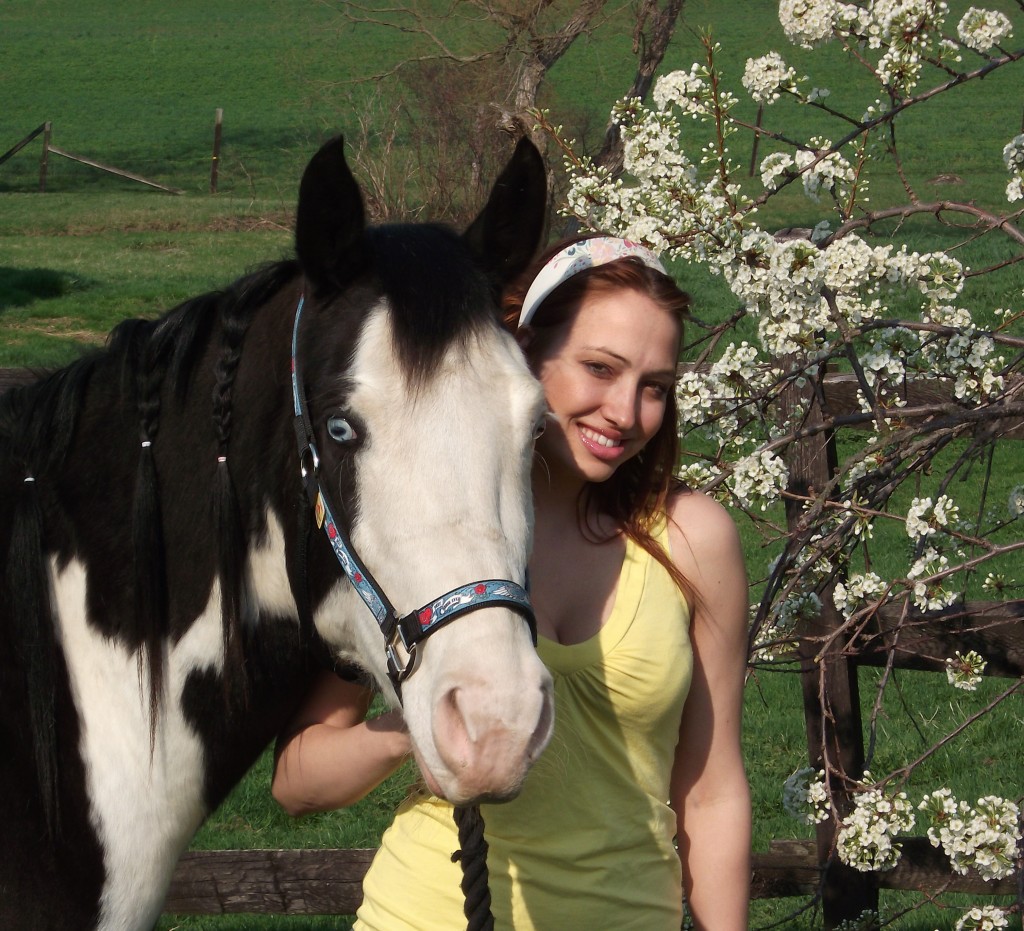 Here is Rumor & I in April a week after I purchased her. She of course is very fuzzy here… she was a mess when I got her. She was about to turn five & only had about 30 days of riding on her from when she was broke as a two-year-old. To this day my farrier is still working very hard to correct her feet – they had not been trimmed in months. Also another horse had given here a very bad haircut & decided to bob the middle of her mane, it's almost all grown back.
A classic traveling moment, I call this the "are we there yet?" faces of Cody (left) & Tara (right) & Tina focused on the road.
I remember this day, we drove a couple of hours to a show only to find that it had been cancelled at the last minute from heavy rains. So we drove back to our dry arena & had a practice day there.
A happier moment, Tina was thrilled about her new brown & pink plaid boots that she was putting on Chingy. We probably have every color boot, so whenever a new color or design comes out it's very exciting.
Tina gets so annoyed sometimes when I ask her to keep taking pictures. Apparently not everyone wanted to be in this photo. Tara is actually not a fan of our horses & is very jealous of them. I tried explaining to her that she goes to horse shows because of the horses, but she just doesn't get it.
Last we have a classic not paying attention & sleeping photo. Apparently it was a long day, Chingy had his tongue out & Tina's eyes are closed.
I wish I could fast forward through fall & winter right to summer 2011.