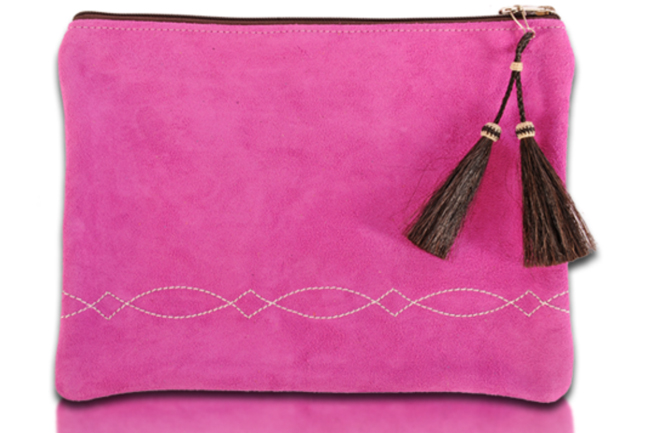 Summertime is in full swing and these colorful pieces from Rebecca Ray Designs caught my eye! The new summer suede collection is here. Available in four different designs (three clutches and one cuff) and eight different colors, the hardest question is what design and color is your favorite?
The designs are in classic styles we love from Rebecca Ray Designs with just a touch of fringe or horse hair.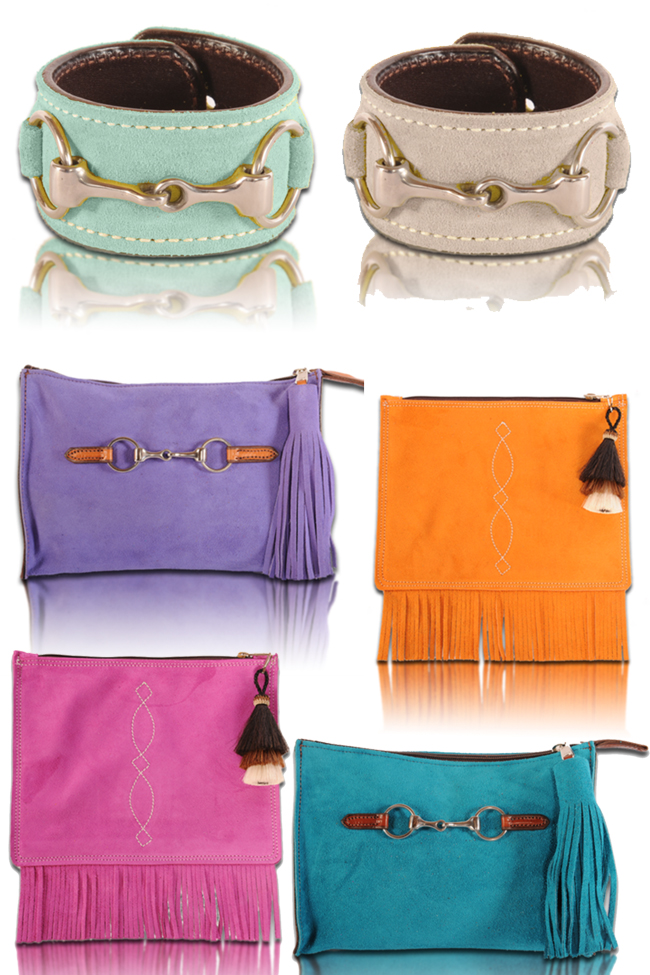 There is the suede stainless steel cuff, the suede fringed envelope with tri-color horse hair tassel, the suede stitched envelope with double horse hair tassel and the suede snaffle clutch with suede tassel. What's not to love?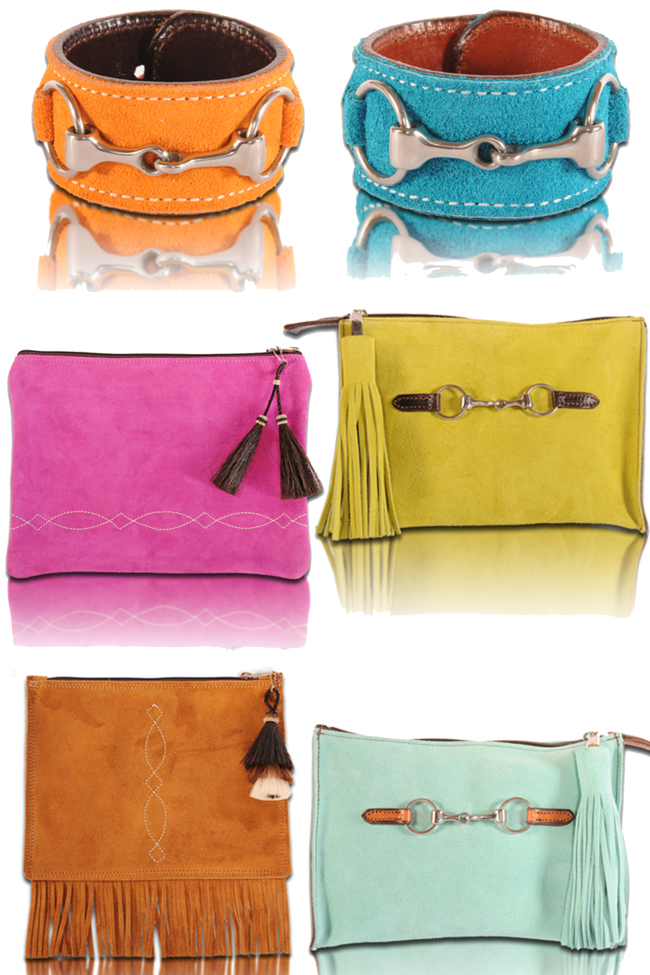 Visit Rebecca Ray Designs online >
Ps. if you haven't already checked out these past features you see inside Rebecca Ray's Tack Room and barn featured in the stable style section.