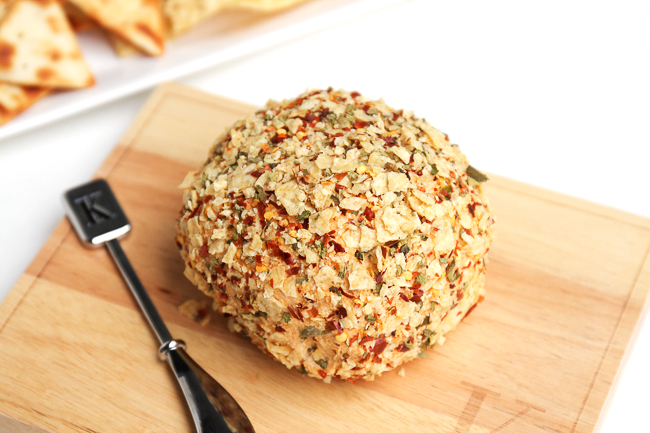 Cheese balls… where do I begin? First of all, you can never go wrong with cheese. These delicious appetizers are always the star of a party or event. You can easily make them and there are so many different ways to do it. In fact, I could come up with at least ten different ways to make a cheese ball and share them here. The only problem is I would be forced to eat all of them and intake way too many calories because lets face it, these are not healthy!
I put a Mexican spin on my taco cheese ball by using Monterey Jack cheese, jalapenos, Mexican oregano, smoked chipotle, cumin, red pepper flakes and crushed up tortilla chips. If you don't have the spices I used on hand you could substitute with a generic packet of taco seasoning but I encourage you not to do that!
Quality dried spices make this taco cheese ball! I should start by telling you I am a little bit of a spice hoarder, this truth was uncovered by unpacking boxes from New York yesterday.Ground chipotle, cumin and Mexican oregano are three of my basic favorites so here is your spice lesson for the day.
You might be saying, "what the heck is Mexican oregano" – don't worry you are not the only one. Most kitchens or stores are familiar with an Italian oregano or perhaps a Greek oregano or Turkish type, there are several varieties of oregano. But two main groups Mexican and Mediterranean (Italian, Turkish, and Greek). Don't ever substitute Mediterranean oregano for Mexican and vice versa, their flavors are extremely different. A Mediterranean oregano has a much sweeter flavor with almost a hint of anise to it. Think about a sweet spaghetti sauce or Italian style sausage. This oregano is a member of the mint family (perhaps this is why it has a sweeter taste) and it grows in Greece, Italy, Spain, Morocco and Turkey.
Mexican oregano has a much robust flavor, almost grassy. It has just a hint of citrus and goes well with other Mexican flavors and dishes. It is a member of the lemon verbena family and grows throughout Mexico, Central and South America. And that my friends is your spice lesson for the day! I suggest picking up a bottle of Mexican oregano if you cook a lot of chili or Mexican food. My favorite Mexican oregano comes from Penzey's Spices.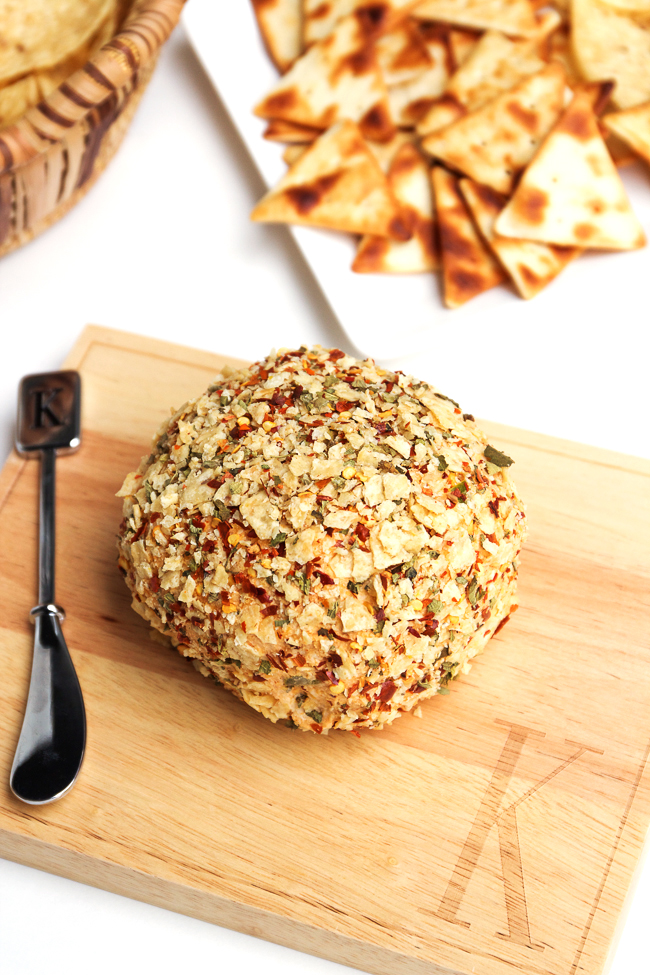 Taco Cheese Ball
A Mexican flavored cheese ball with just a touch of spice.
Ingredients
1 8 ounce package cream cheese, softened
2 cups Monterey Jack Cheese, shredded
2 tablespoons Sriracha
¼ cup pickled or fresh jalapenos, diced
1 teaspoon Mexican Oregano
1 teaspoon ground chipotle
2 teaspoons ground cumin
½ cup crushed tortilla chips
1 tablespoon crushed red peppers
1 tablespoon Mexican Oregano
Instructions
Add the cream cheese, cheese, Sriracha, jalapenos, oregano, chipotle and cumin to a bowl and mix well.
Add tortilla chips, red peppers and oregano to a shallow dish (a pie pan works great) and mix.
Take your cheese ball and form it into a round ball with your hands.
Roll this into the crushed chips and herbs.
Cover with plastic wrap and chill in the fridge for at least two hours before serving.
Notes
This cheese ball tastes great with crackers or tortilla chips.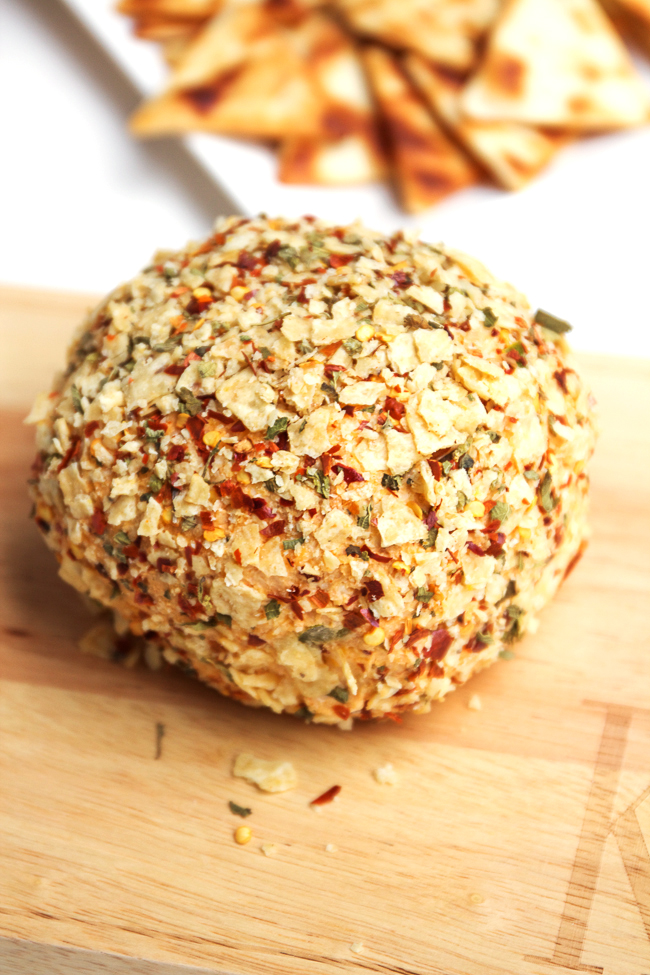 Enjoy your taco cheese ball and happy Super Bowl weekend!