Looking for a new pair of boots? I put Tecovas to the test.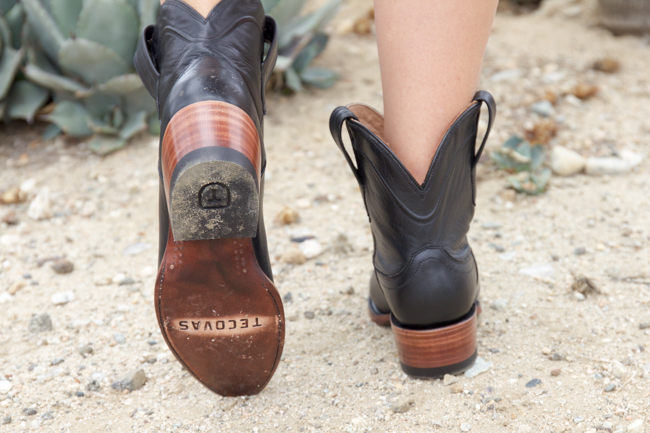 Last week I introduced you to Tecovas, an Austin, Texas-based company selling boots at an affordable price point.  It's no secret I share a lot of boots and brands on this blog weekly. I'm boot obsessed and I know a thing or two about cowboy boots. I've toured three cowboy boot factories and worn almost every brand. Some boots are made better than others and it's usually safe to say – the higher the price, the better the boot.
Tecovas come in at a price point around $200, that's almost unheard of for a good pair of boots.  Most boots I've worn around the $200 mark aren't boots I could vouch for in terms of all day comfort.  I've been wearing my Tecovas boots for a week and can honestly say these boots are meant for walking.  If you think a week isn't long enough to test out a pair of boots, let me tell you this – I knew Tecovas were going to pass the test from the moment I put them on.  The boots fit snuggly around my feet, nice and comfortable. But once I took a step and felt the heel slip, I knew these were well made. I don't notice the heel slip in all of my cowboy boots and it's usually the more expensive ones that are better made that have this fit feature.
I actually put on my boots before I even read the boot try-on guide and accurately described the whole process to my husband beforehand. Then I picked up the guide and realized Tecovas really understood what made a good pair of boots. Fit is one of the most important aspects of wearing a pair of boots, chances are if the boot hurts you feet you are wearing the wrong size!  Remember my article on Debunking Common Myths About Cowboy Boots? This handy guide is something more people should read especially if they are uneducated about cowboy boots.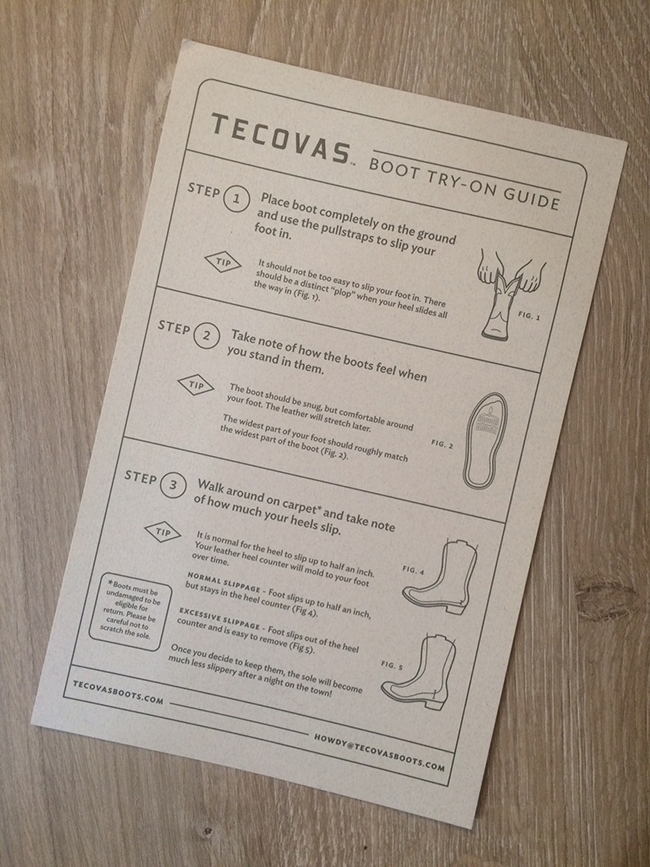 The fact that Tecovas put this handy try-on guide in the box with their boots was impressive.  I can't think of a single boot brand that ever came this important piece of paper.
Another thing that really impressed me about Tecovas was the leather quality. Not all leather is created equally and I'm sure you've noticed that before. The aroma of new leather greeted my nose instantly when I opened the box and the boots felt buttery soft.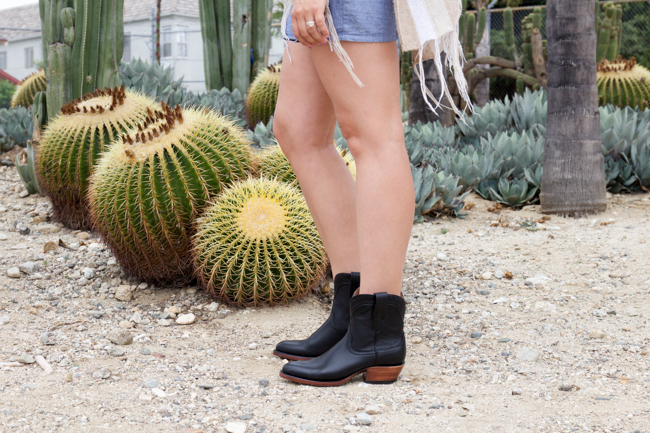 These boots go with jeans, dresses, skirts, and rompers.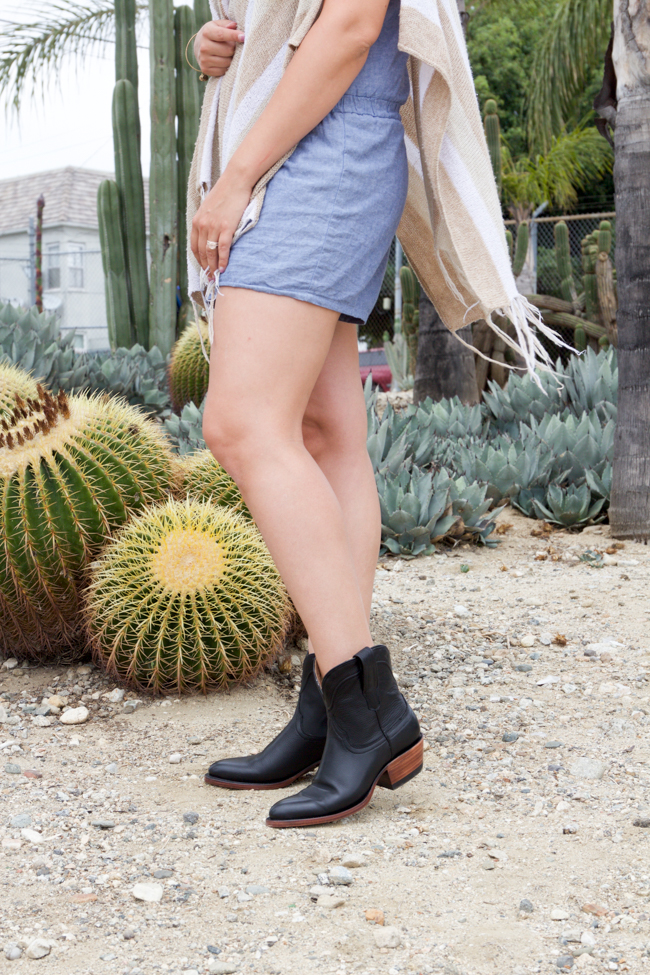 Don't mind these pale legs, they need a little more California sunshine to hit the.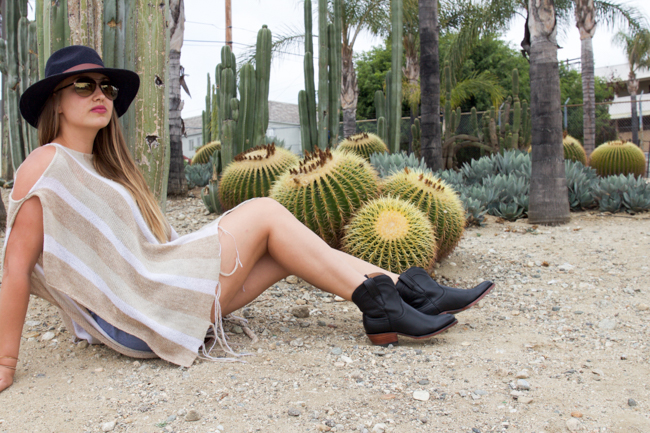 If you are in the mood for a pair of versatile and comfortable cowboy boots, this is the new brand you need to try!  These are my first pair, but they certainly won't be my last pair.
Boots provided c/o of Tecovas