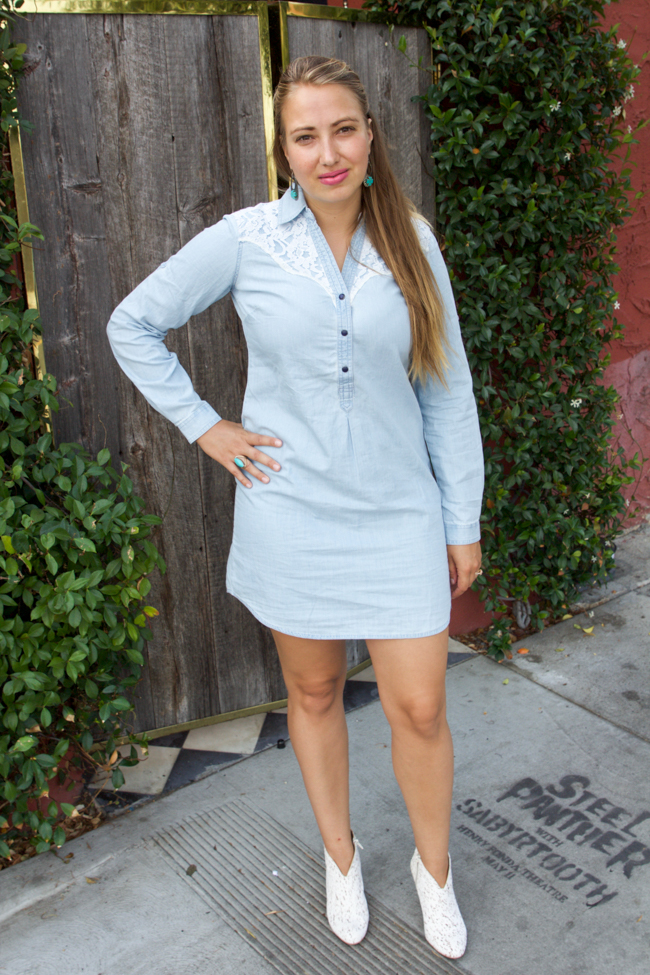 Just like the little black dress, every woman needs a little denim dress as a wardrobe staple. The Bluegrass Lace Dress from Noble Outfitters makes the perfect summer denim dress. The light stone washed denim with lace details makes this simple dress a versatile piece. Wear it with cowboy boots, heels, wedges, or flip-flops.
The overall shape of this dress is very flattering with my body type. If you want to add an accessory to it, put a belt on it. Belts are great for adding curves and definition when you need it. I decided against a belt because I didn't want to call extra attention to my waist or chest. I have a very short torso, and I'm top-heavy; those are two things I don't like about my body. The dress fit me perfectly and it minimized the areas I wanted to conceal. A pair of favorite heels stretched my long legs and made this the perfect outfit for date night.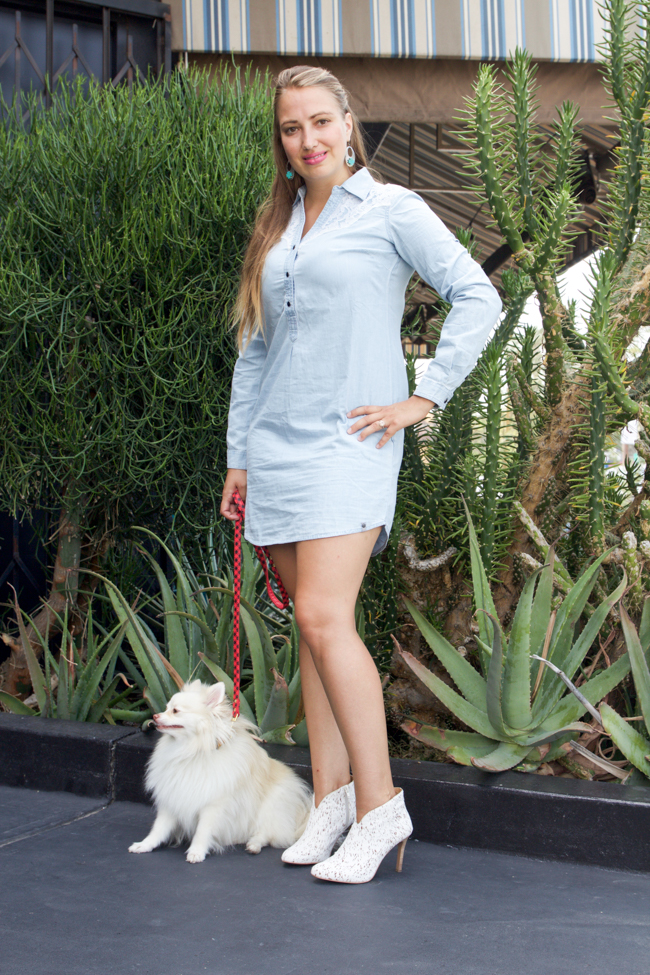 I always get a lot of compliments on my heels so I'll give you the details; they are by Lucky Brand and are called the Sarla bootie. Sadly they are sold out last time I checked but below are some similar pairs you can shop for. Just like a little denim dress is a wardrobe staple, I also believe a pair of cowhide heels are a must have as well.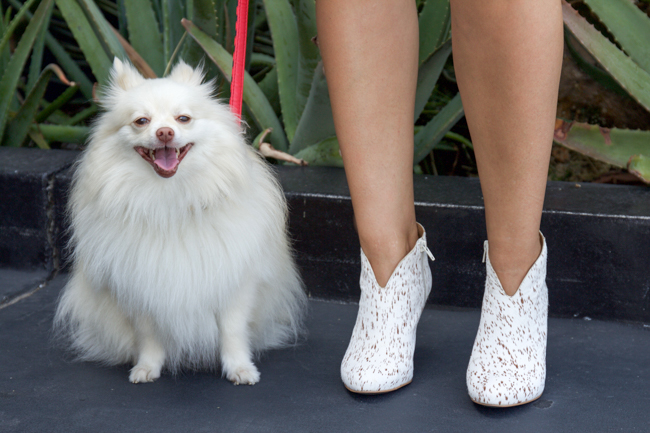 A furry little Pomeranian also makes for a great accessory and best friend. 😍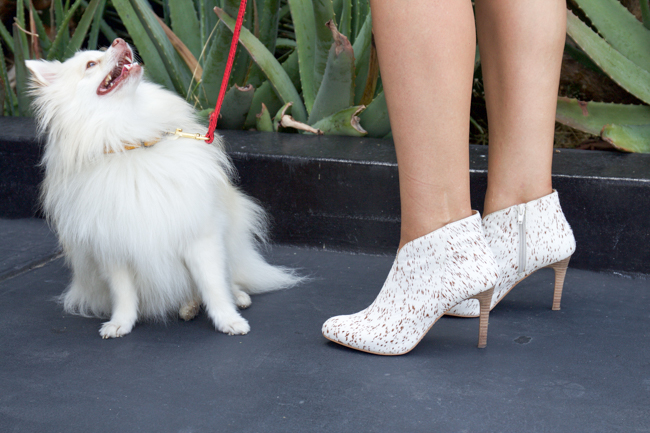 For more great clothing be sure to visit Noble Outfitters online. They also have great basics too, remember the Horse Show Essentials feature? Stock up on all-around boots, fly masks, and more!
Dress provided c/o Noble Outfitters