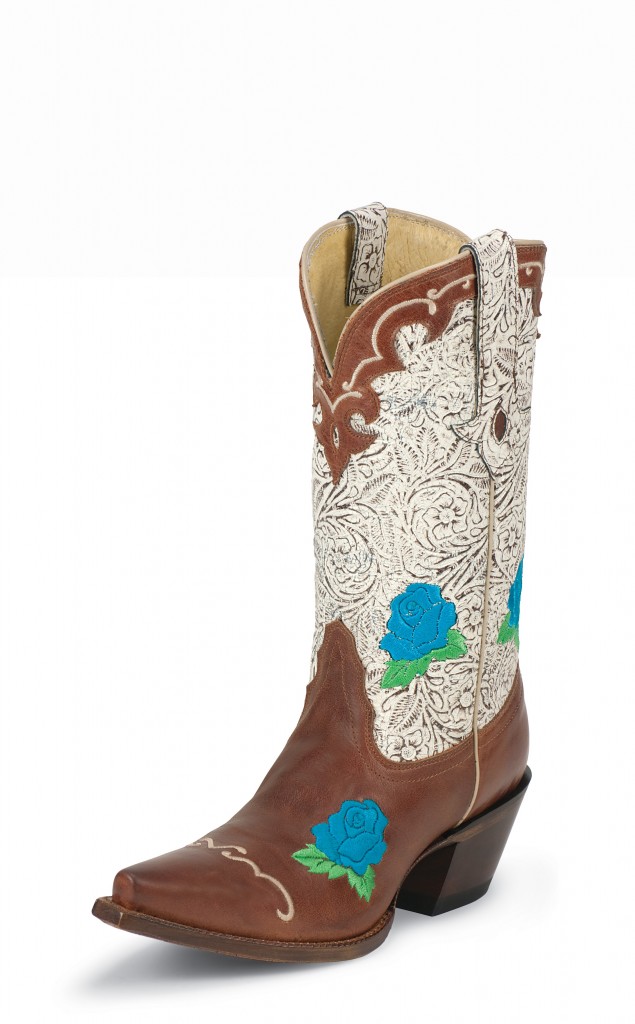 Roses are red & blue when it comes to Tony Lama.
I have roses on the brain & it's probably Tina's fault. I spent most of the day Saturday doing yard work & manicuring her property while she kept reminding me how fantastic everything was going to look especially when the roses come next week. Did I mention that there are roses coming next week?? Tina will probably remind me again later.
But back to the boots, above is the ladies Vaquero boot in Peanut Sienna. The tops of the boots have girlie details & the white almost reminds me of lace & gives it a vintage vibe. There are plenty of retailers who carry Tony Lama boots but if you need help finding one be sure to look here.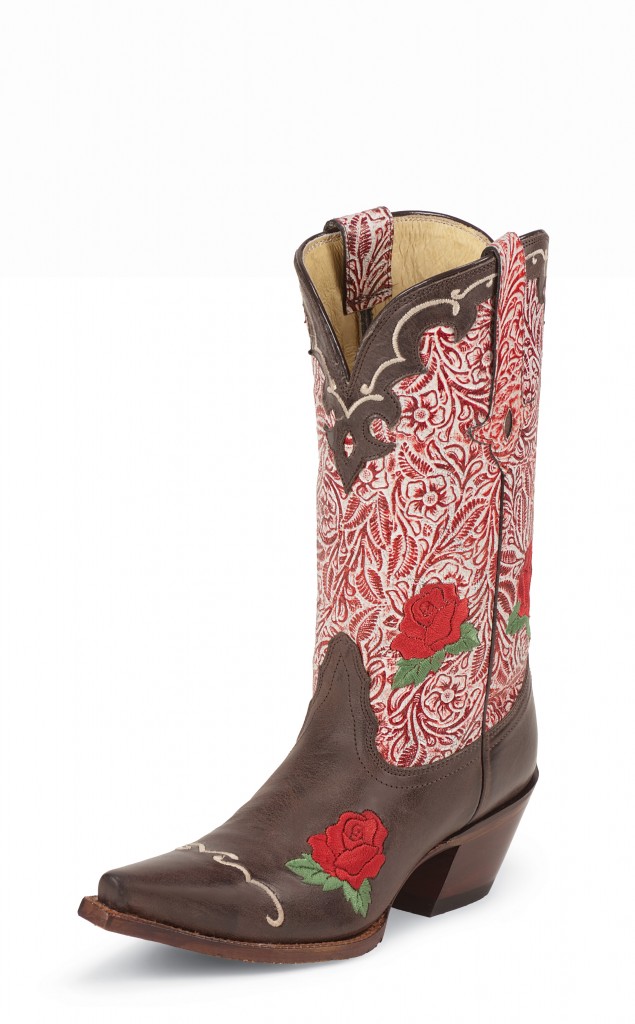 If you are a red roses person (& I'm pretty sure Tina's roses are going to be red) then you might like these, Moka Sienna in the Vaquero collection. These beauties also have sort of a vintage or classic vibe to them. Pair them with something lacy & you might have quite the outfit.If you are looking to purchase these boots, you can find them at Sheplers.
Photos provided courtesy of Tony Lama