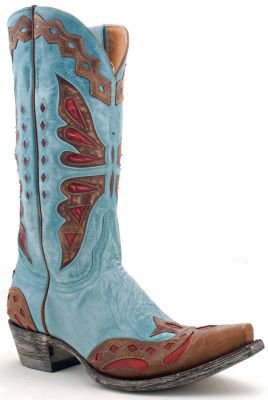 Happy Monday, despite this day's bad reputation I am excited to finally go riding tonight. Our chiropractor came last Thursday to work on my mare & I gave her the weekend off to recoup. But on with the boots, these stunning Old Gringo Monarca Aqua Teal Brass boots are from
RiverTrail Mercantile
. They also happen to be on sale right now, which is always an added bonus.
I love the butterfly inspired cutouts in chocolate brown & rust red that give this boot some "wings". The aqua/teal background is distressed & looks completely ready to wear & comfortable.
Looking for outfit inspiration? RiverTrail shows you how these boots look best.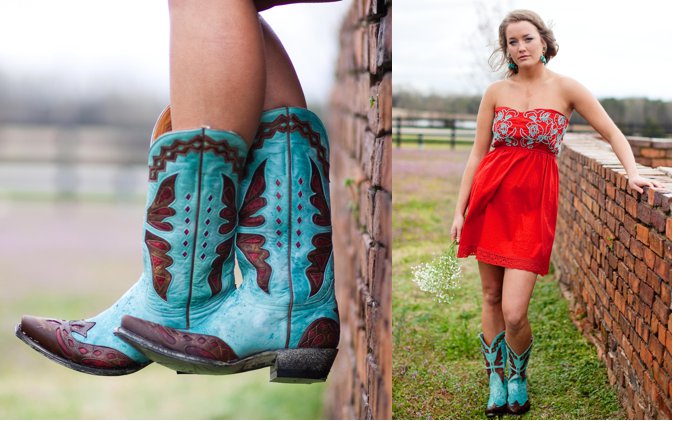 A red dress with turquoise accents & paired with turquoise jewelry is an A+ outfit. Even a chocolate brown dress paired with red or turquoise pieces would be wonderful.
Photo Credits: RiverTrail Mercantile