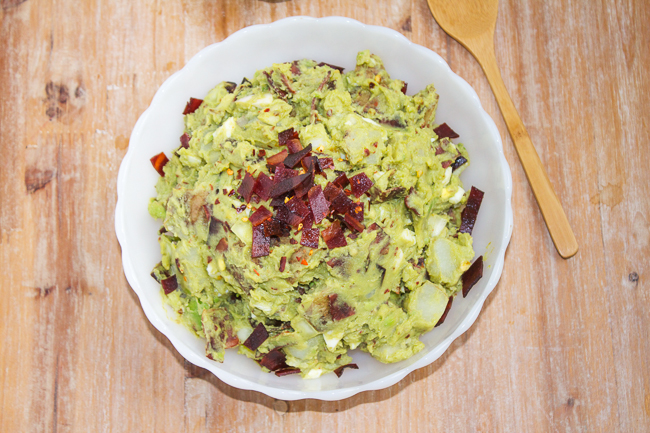 I have been seeing a lot of avocado egg salad on Pinterest lately because of Easter and almost tried to make some.  I wondered how I could put my own spin on it… and this is what happened. Potato Salad! Avocado Potato Salad with lots of bacon, hard-boiled eggs, a touch of plain yogurt and lots of flavor.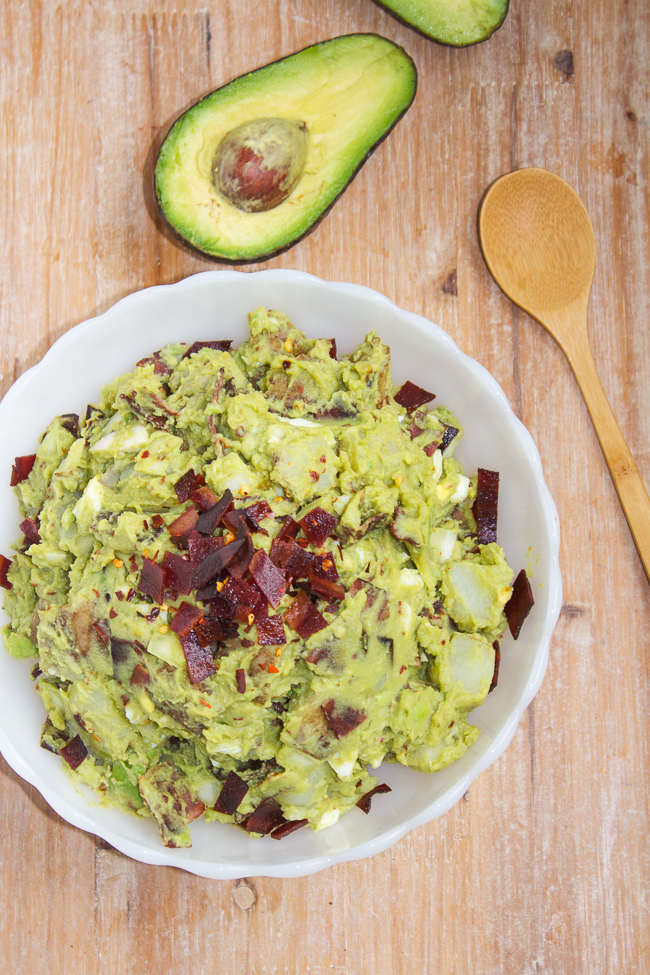 I do love avocados so I knew this had to be good, but spoiler alert – it might be a new favorite recipe. I like it even more then this Loaded Baked Potato Salad.
Ultimate Avocado Potato Salad
An Avocado Potato Salad loaded with Bacon and lots of flavor.
Ingredients
4 medium sized potatoes (any variety)
6 ounces of bacon (half a package) and I used turkey bacon
½ cup yellow onion, diced
2 hard-boiled eggs, chopped
2 tablespoons plain yogurt
2 avocados, mashed
1 tablespoon lemon juice (can substitute for lime)
1 teaspoon black pepper
1 teaspoon salt
2 teaspoons crushed red pepper flakes
1 teaspoon garlic powder
Instructions
Wash and cube the potatoes, boil them in water for about 20 minutes or until they are tender (do not over cook them). Once the potatoes are cooked, drain and let them cool off for 10 minutes or so (I usually stick them in the fridge).
While the potatoes are boiling you can cook the bacon. Once it's cooked, blot off any grease with a paper towel and chop it into pieces.
Add potatoes, bacon, onion and eggs to a mixing bowl.
Stir in yogurt, mashed avocados and lemon juice.
Mix in pepper, salt, red pepper, and garlic powder.
Give it a few good stirs and chill for at least 20 minutes before serving for maximum flavor.
Notes
40 minutes of cook and prep time, plus at least 20 more minutes for chilling. You need one hour or more to make this salad for guests.
Enjoy!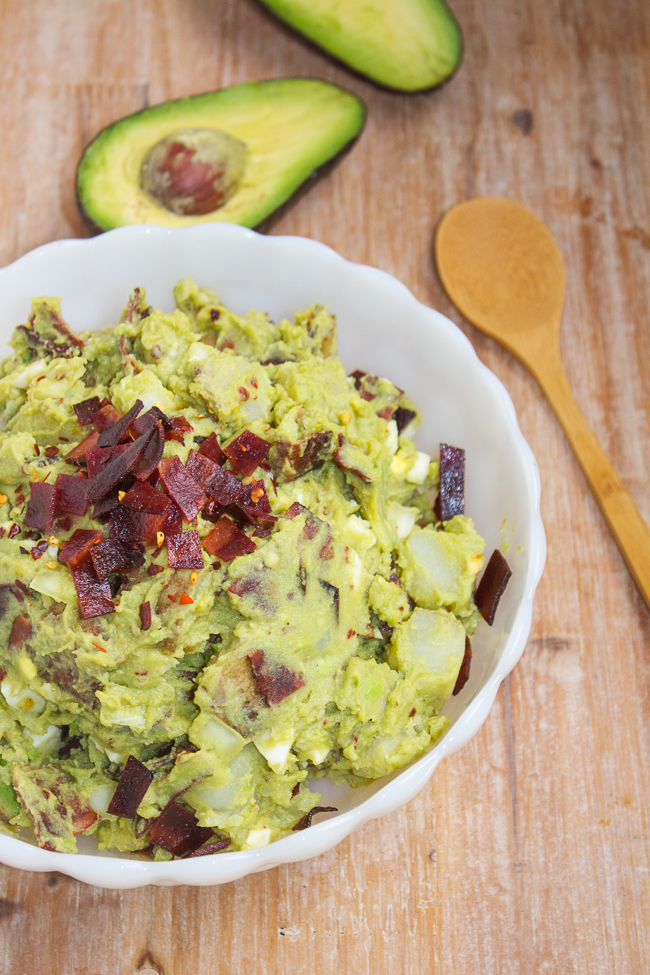 Photos and recipe by Raquel