Introducing the Unbridled Collection from YK Branded.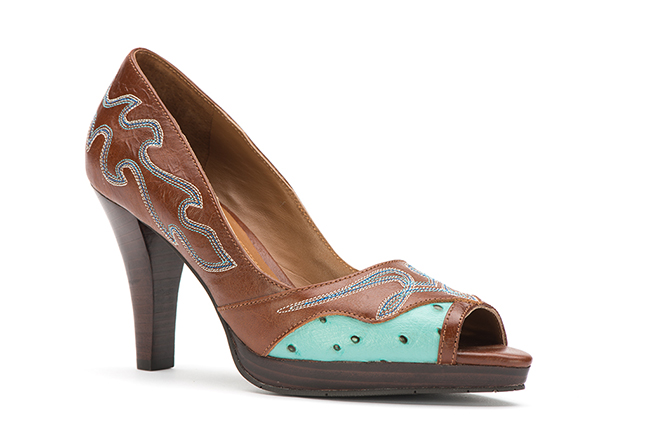 Back in early spring I introduced you YK Branded and the ladies behind the brand; Wendy and Kelly in a fun Q&A session. YK Branded offers western inspired pumps and sandals for when you want to give your cowboy boots a rest. The Unbridled collection is now available for pre-order by August 30th and the shoes are set to arrive before Thanksgiving if you order now. Any orders after August 20th will not arrive until April of 2016!
Above is the Remuda pump, it takes on the traditional colors and stitch patterns similar to a cowboy boot. The heel is on 2 3/4 inches so it gives you just a little height. The Remuda pump could easily be the perfect substitute for a pair of turquoise cowboy boots when you want a fun alternative to boots.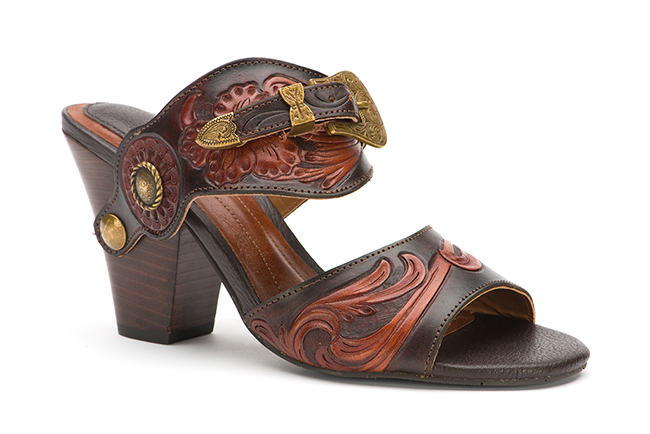 This is the Legacy sandal, it's hand-tooled by a local leather artist in Oregon and has a 3 inch heel. The sandal features beautiful hardware and buckles and darker leather.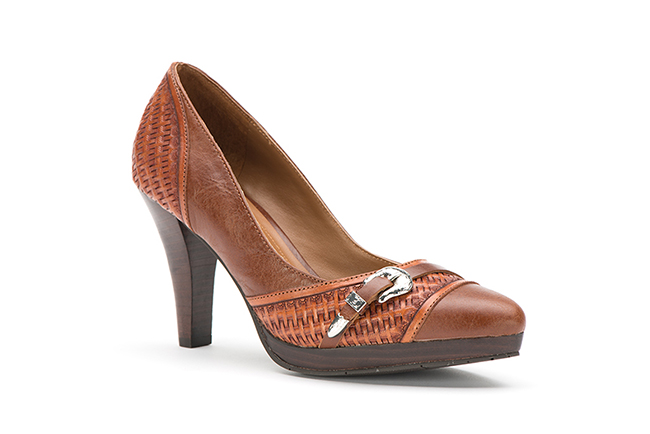 The Heritage pump is also hand-tooled in Oregon with a familiar basketweave pattern and also a 3 inch heel. All of the new shoes have a poron insole for added comfort. If you have a day job which requires a dress and heels, YK Branded just might be the perfect way to add a little bit of western to your attire.
Buy the shoes:
Visit YK Branded online and locate a retailer near you or buy online.
Learn more:
Read the Designer Spotlight on YK Branded >
Photos provided c/o YK Branded