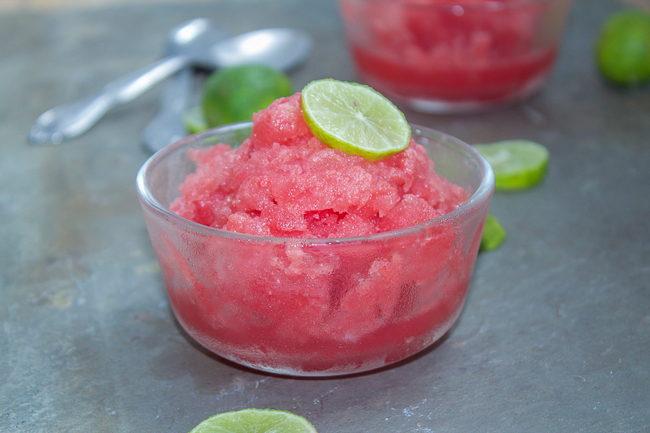 Nothing says summer like a sweet and juicy watermelon… and limes too. They are the perfect accessory for any drink, cocktail or sorbet. This refreshing recipe is sugar and guilt free, it's made with ice and fresh fruit. I made this with my new ice cream maker (thank you Korbesmeyer family) but you don't need one to get the same results.
It was my intention to make a sorbet, but the texture of this dessert was more crystalized so I decided to properly call it Granita based on the consistency. Although granita is supposed to be sugar and water based with flavoring, I decided that watermelon has enough natural sugar and doesn't need any added!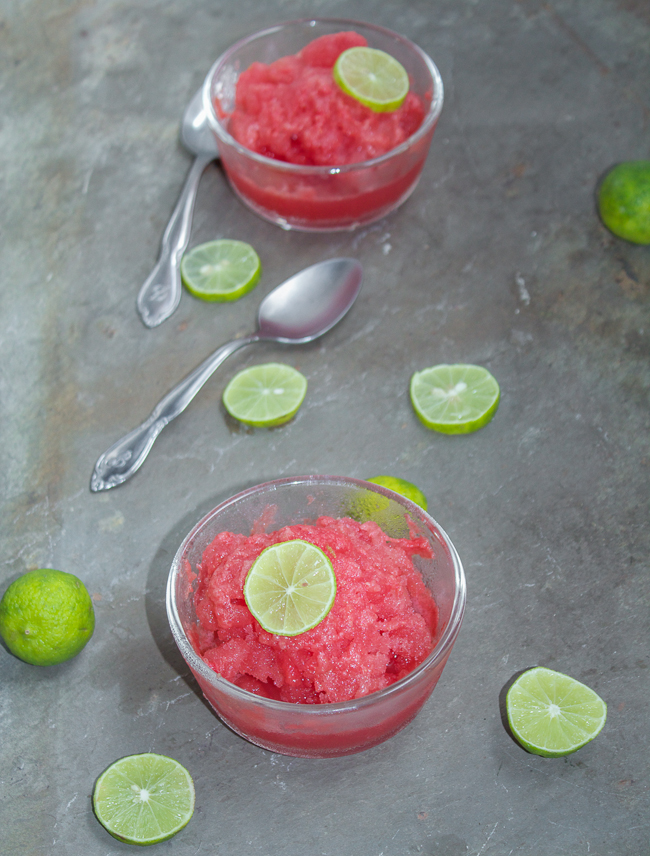 Watermelon Lime Granita
A sugar free granita with watermelon and lime.
Ingredients
6 cups watermelon, cubed
1 cup ice cubes
¼ cup fresh lime juice
½ teaspoon lime zest
Instructions
Add watermelon, ice, lime juice and zest to blender and puree.
If you have an ice cream maker, pour the mixture in there and allow it to turn your dessert into an icy treat.
If you do not have an ice cream maker pour the blend into a metal pan similar to a loaf pan covered with plastic wrap and freeze it until solid.
Let sit out 20 minutes before serving and run it back through the blender to chop it up.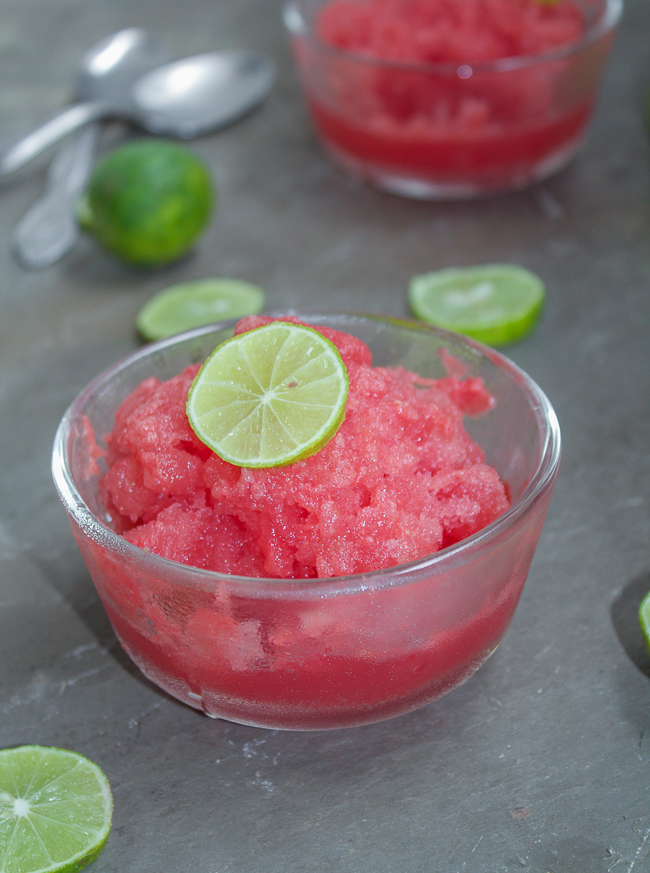 I hope you are enjoying your summer and take the time to make this tasty treat. It's 100% guilt free and packed with flavor.
Photos by Raquel